Step 1: Click Sign In on the navigation bar. If you don't have a SEAGM account yet, go to www.seagm.com and click Register. You can sign up using your email address, Facebook account, Google account, etc.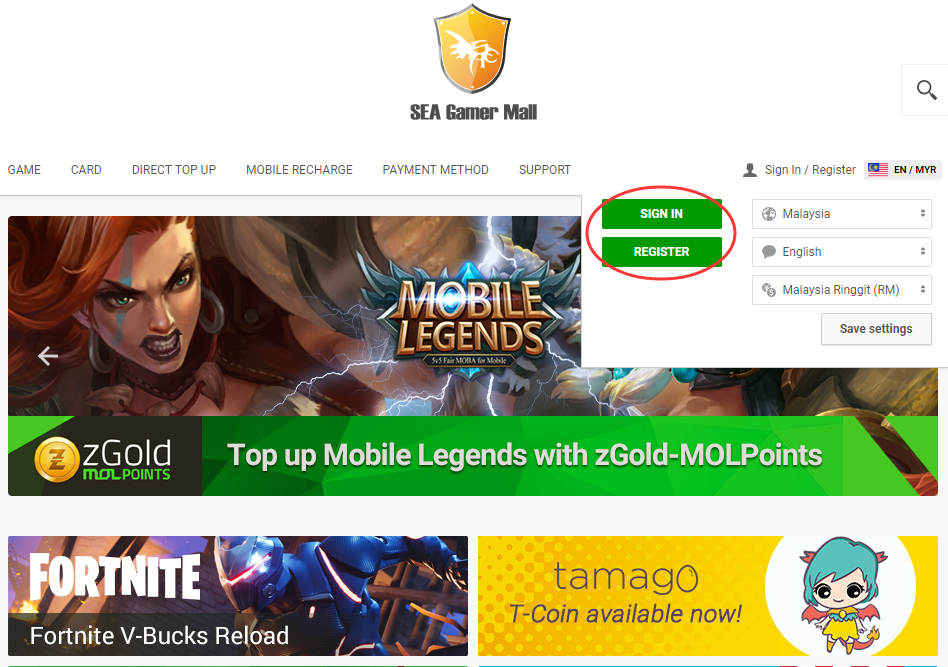 Step 2: Select "DIRECT TOP UP".





Step 3: Select the game or related apps you want to TOP UP.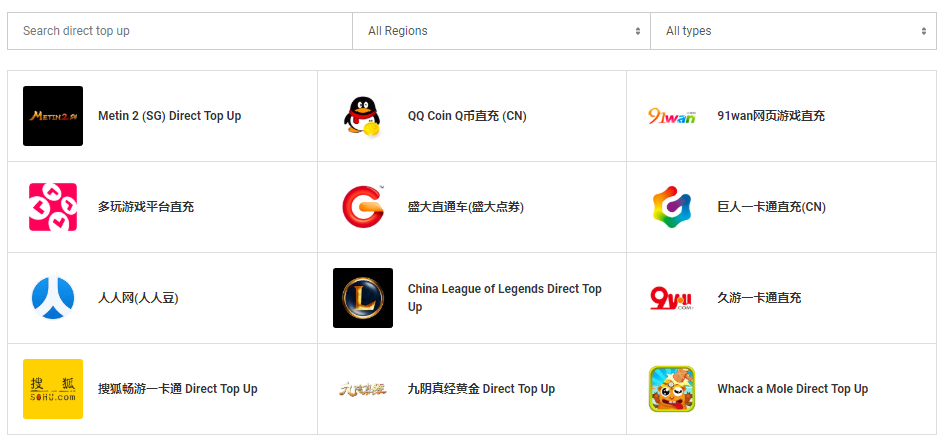 a) Buy QQ Coin
For example, proceed to the QQ direct top up page, select the amount you need, enter the QQ account number that you want to TOP UP and then click "Buy Now" to proceed checkout. (You can also click Buy with PayPal to proceed to the checkout page for payment)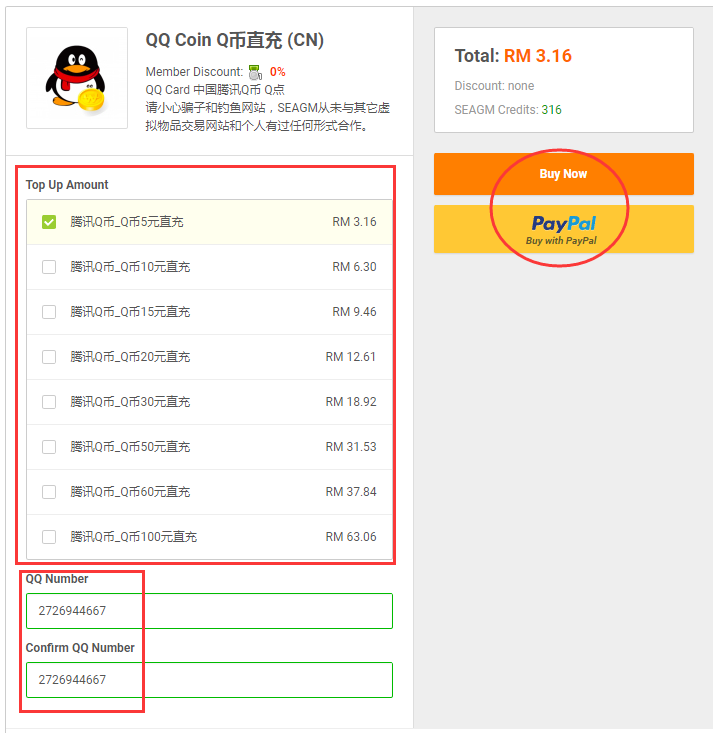 Step 4: Next, click Pay Now and the system will direct you to the SEAGM payment center





Step 5: To create an order, please select the payment method that you wish to use. If your account has SEAGM Credits balance available, you can choose to pay with your SEAGM Credits Balance by entering your login password. Click Create Order/Pay Now after you've done choosing Payment Methods.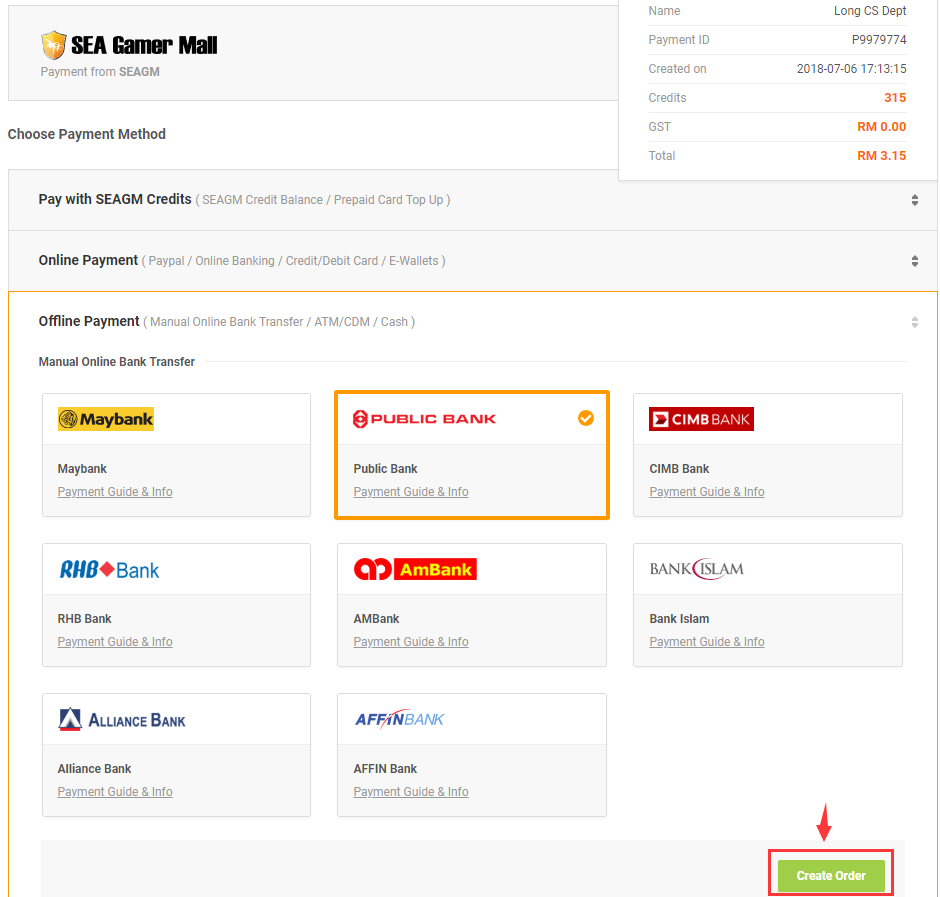 Step 7: The Top Up will be done within 5 minutes after payment made, you may login your ID/Game to check the game points or you may contact our Customer Service Officer via SEAGM Live Chat for further assistance.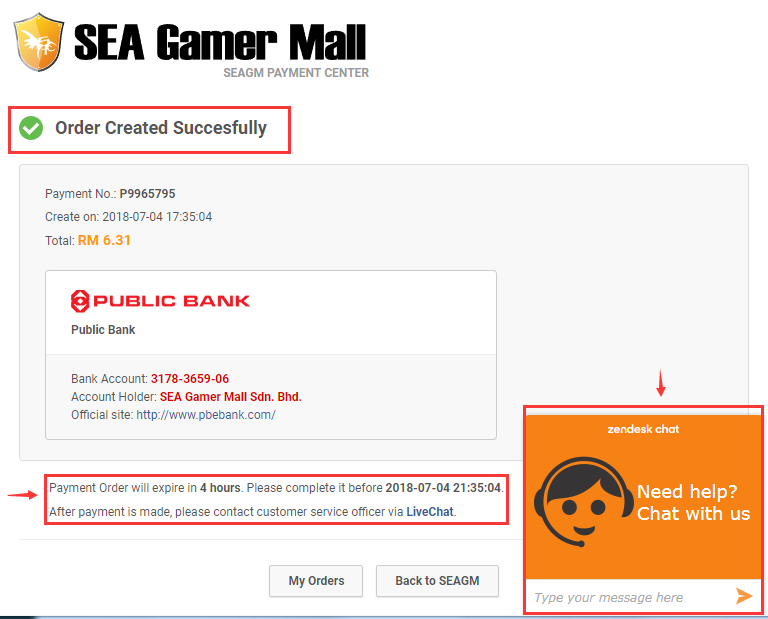 Important notice:
Customers are warned to double check their Account ID/Number/Username before making payment in order to avoid any wrong TOP UP issues. SEAGM shall hold no responsibility for your wrong purchase issue.