Kindly follow the top-up steps or watch the video at the bottom of this page.
To redeem the Ncsoft serial code, log in to the NC Account Management.
Click 'APPLY A CODE'.



Then Enter Your Serial Code and click 'Activate'.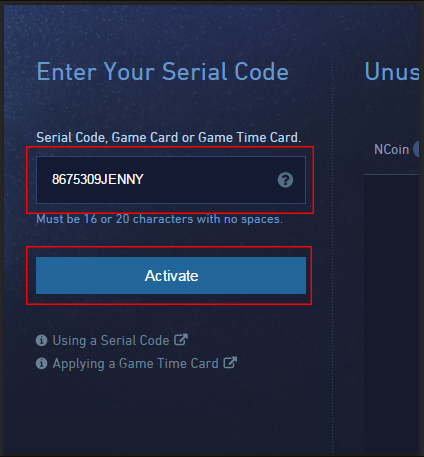 Apply your code by clicking 'APPLY'.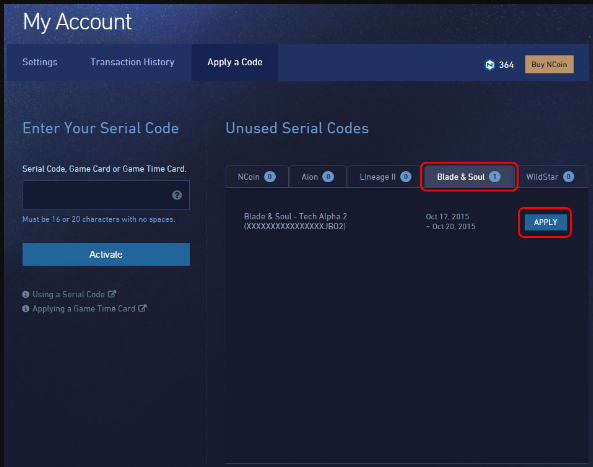 Once activated, you will see this message on the top of the page:




Thereafter, you will be able to find the applied codes in your Transaction History:


Full video on how to redeem the Ncsoft code.