Kindly follow the top up steps or watch the video at the bottom of this page.
To redeem the Ncsoft serial code, log in to the NC Account Management.
Click on the APPLY A CODE.



Then "Enter Your Serial Code" and click on the "Activate" button.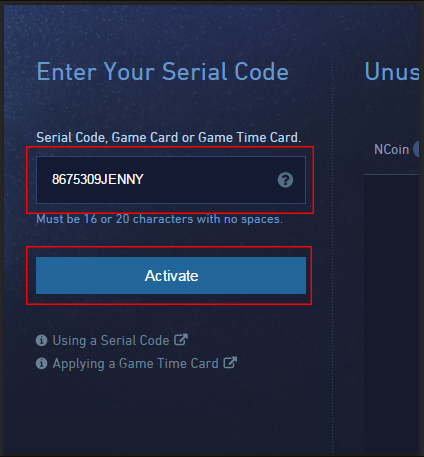 Apply your code using the APPLY button.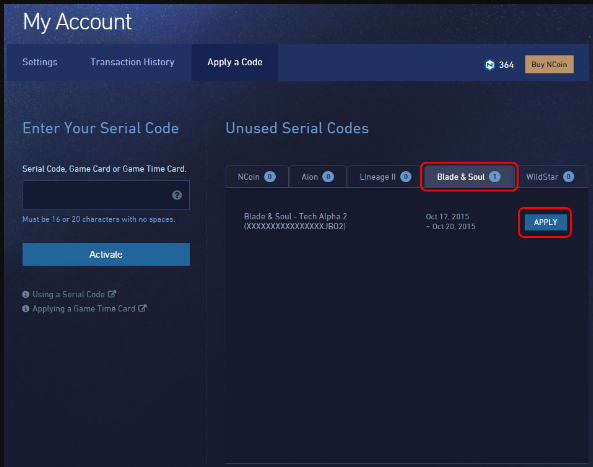 Once activated, you will see this message on the top of the page:




Thereafter, you will be able to find the applied codes in your Transaction History:


Full video on how to redeem the Ncsoft code.