To recharge 王者荣耀 (Android), you must own a QQ account. You can register an account from here.

There are 2 different ways to Top Up your 王者荣耀 (Android/IOS) and all relevant to QQ ID.

1. Using the QQ Game Card (Android/IOS).

To redeem your QQ game card, you must log in to your QQ ID on this page (web browser). After login, you will see the redemption page as below.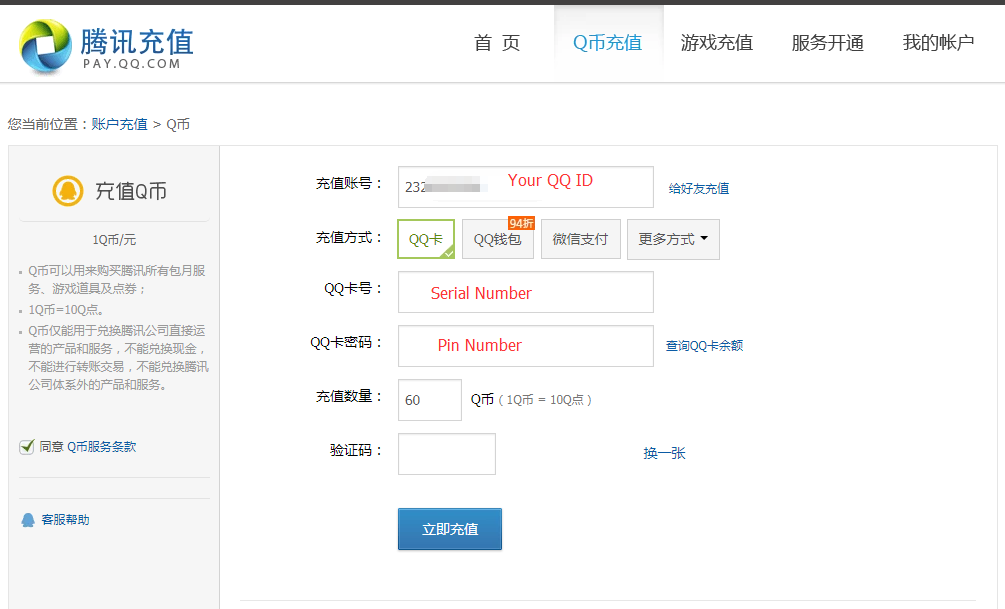 To convert your QQ Coins into your game, kindly click 游戏充值->手游充值->王者荣耀点卷.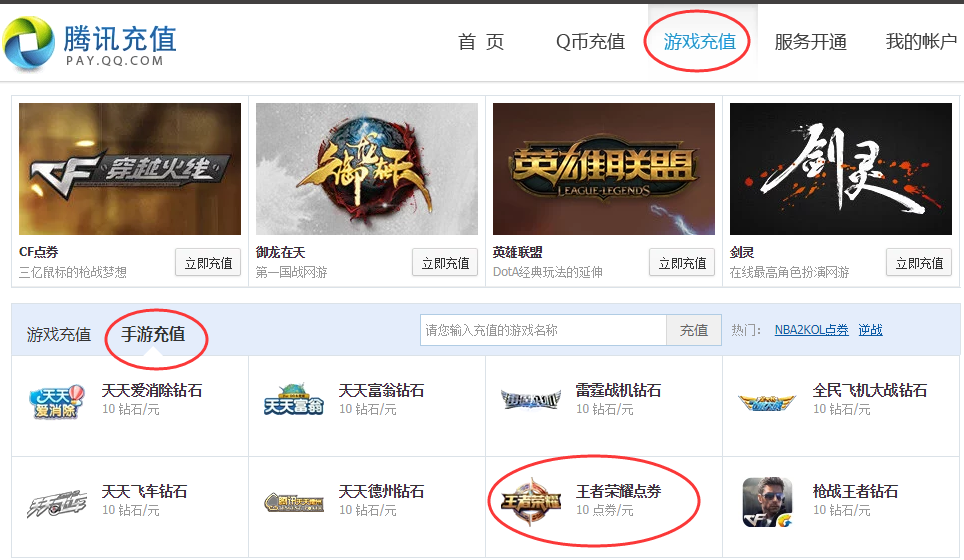 Next, select the server you're playing and choose the "点卷" you want Top Up to 王者荣耀.
You may also Top Up by custom select or check your QQ balance by clicking "查询余额".
After Top Up is successful, please relog or log in to your game to check the "点卷".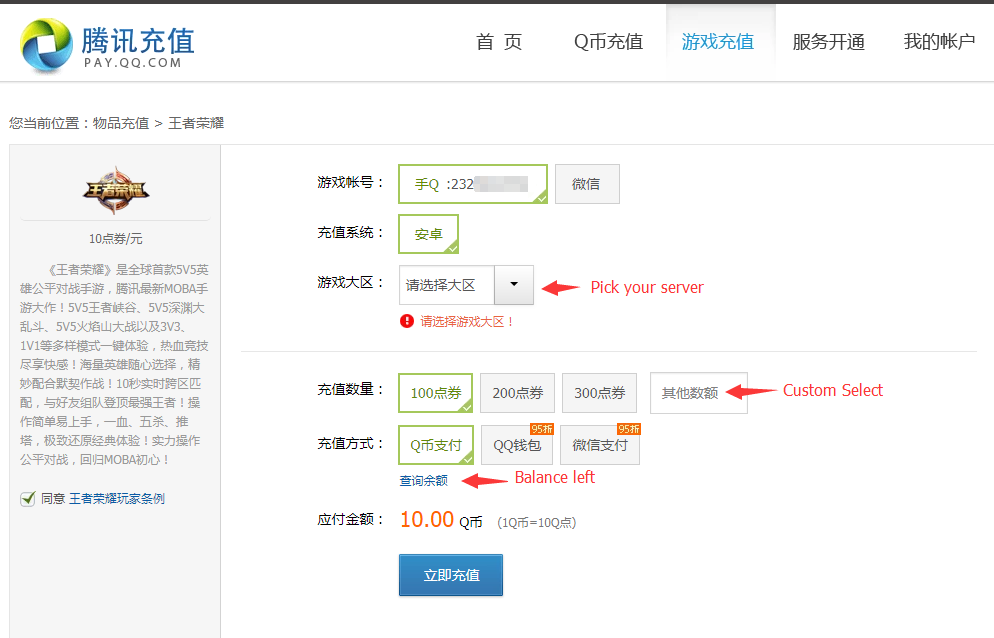 2. Purchase QQ Coins top-up service provided by SEAGM, you will receive the QQ coins directly in the account. Here's the link to reload QQ direct topup.