Info:
SEAGM accepts different currency payments and provides different payment channels for our buyers to ease their purchases.
1. After logging in, in order to check for the payment options available, kindly scroll down to the bottom of the SEAGM page.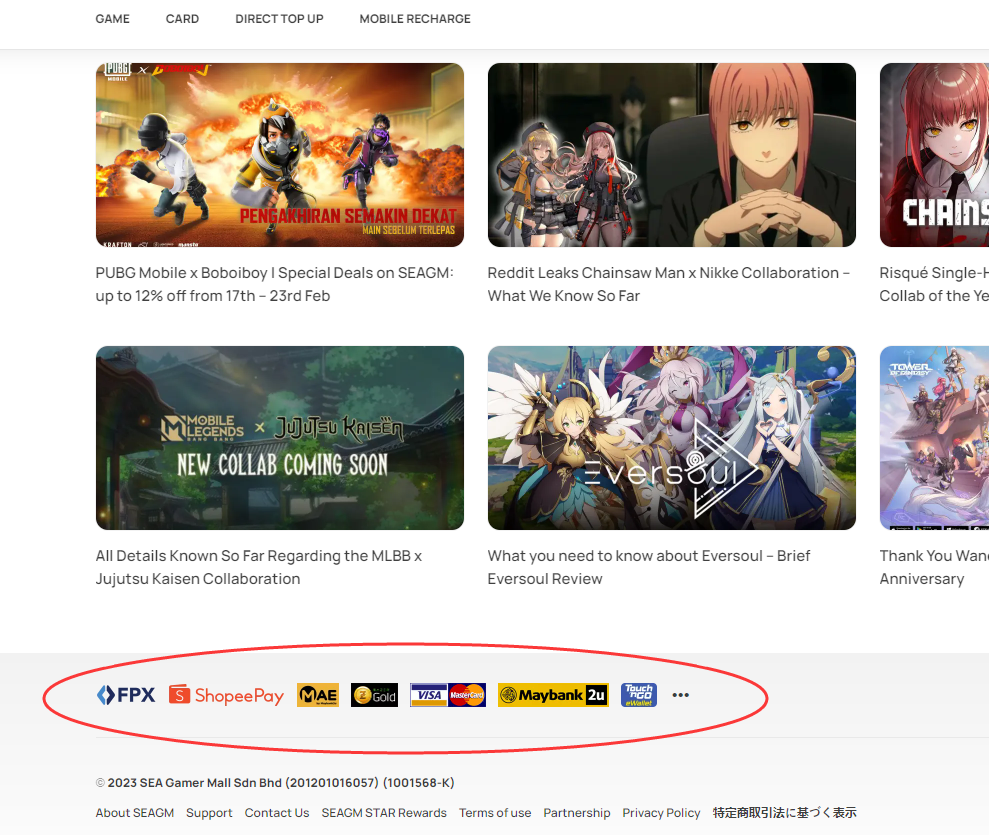 2. Then, click on the [...] icon and you will be directed to the list of payment methods supported.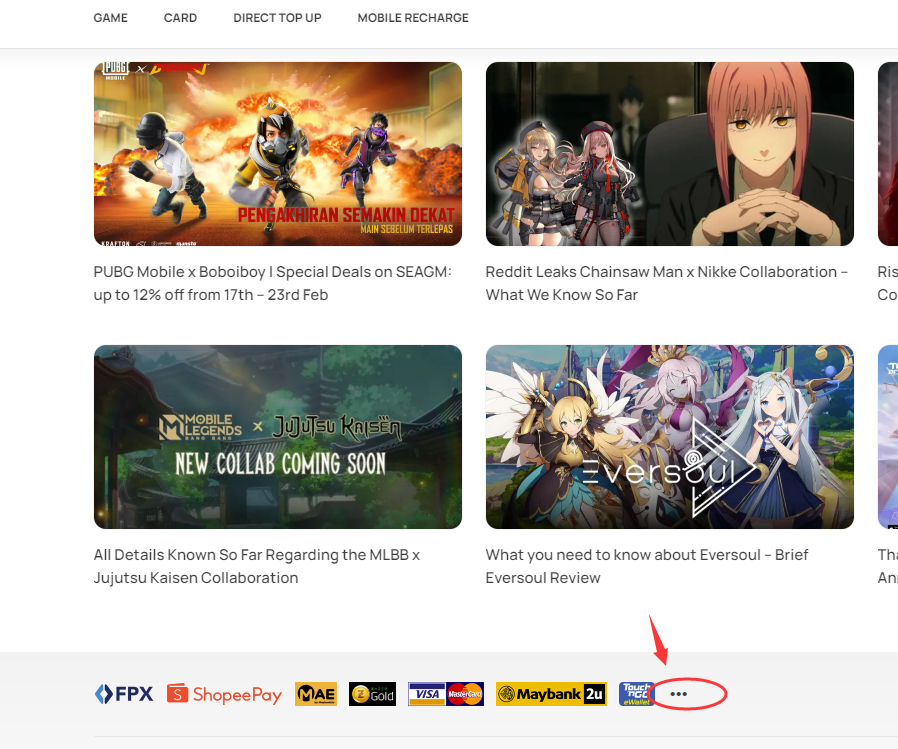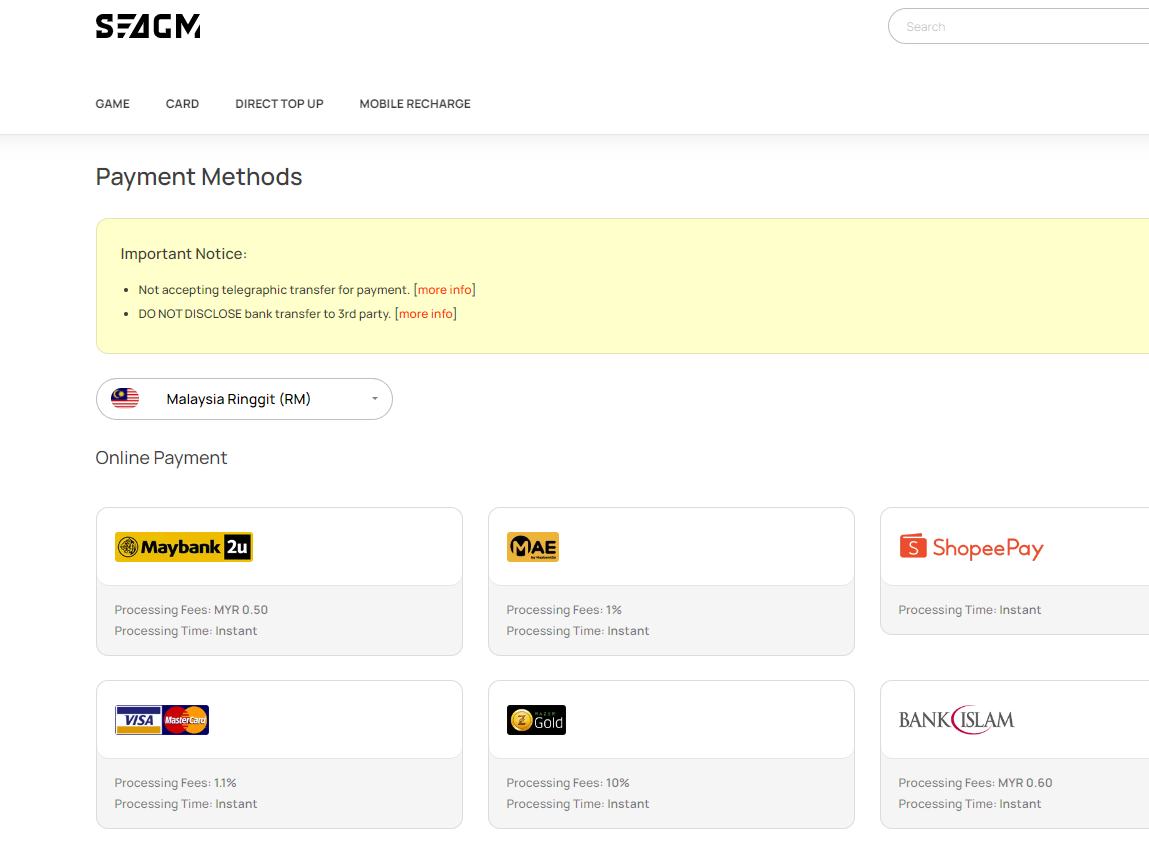 3. You may choose your country's currency from the list. Processing fees will also be stated under each payment method shown.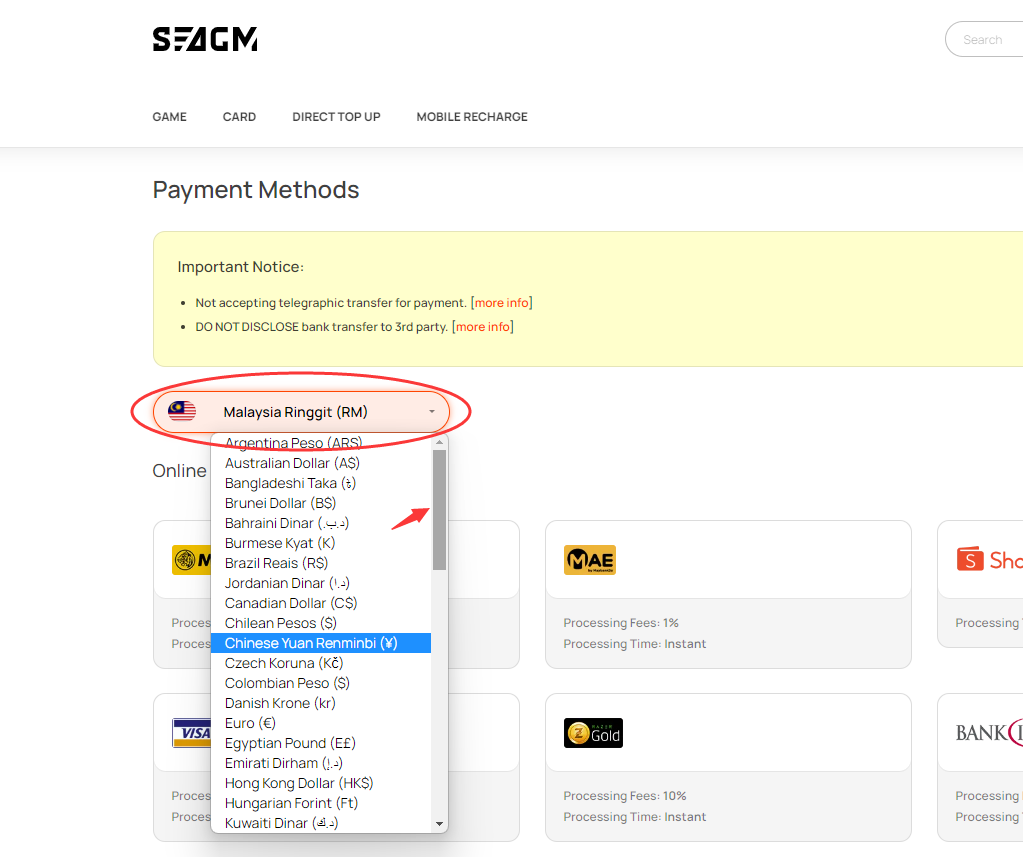 Thank you.
Visit the SEAGM Support site for quick answers and guides.
Need support? Contact our Customer Support via LiveChat.
Related articles:
What are Payment Processing Fees?
When should I expect my refund?