Cyber Rebellion: Go to the Otherworld... Go and defeat the Invaders! The destroyer [Apocalypse] has fully intruded the real world, and the "α virus" has gradually eroded our space... Inspectors! Warriors! Please resist the enemy and protect our Skyfall City together! Your mighty will never back down!
Step 1: Register or log in to SEAGM, on the top right side of the page, search "Cyber".
Step 2: Select "Cyber Rebellion Coupon" under the game top-up and choose the preferred amount of coupons that you need. After choosing, kindly enter your role ID, server and character name. Then, click "Buy Now" to proceed.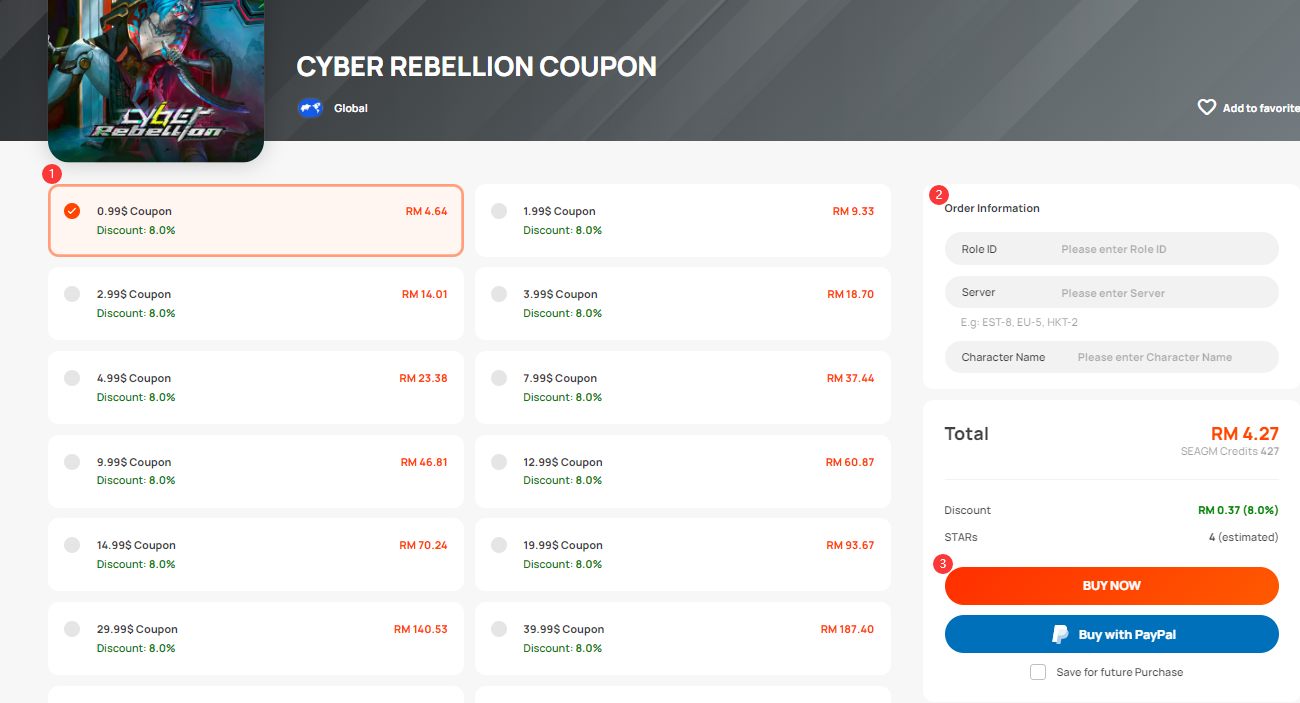 Step 3: Kindly confirm the selected amount of the coupons then click on "Pay Now".

Step 4: Select your desired payment method and click "Pay Now" to complete your payment.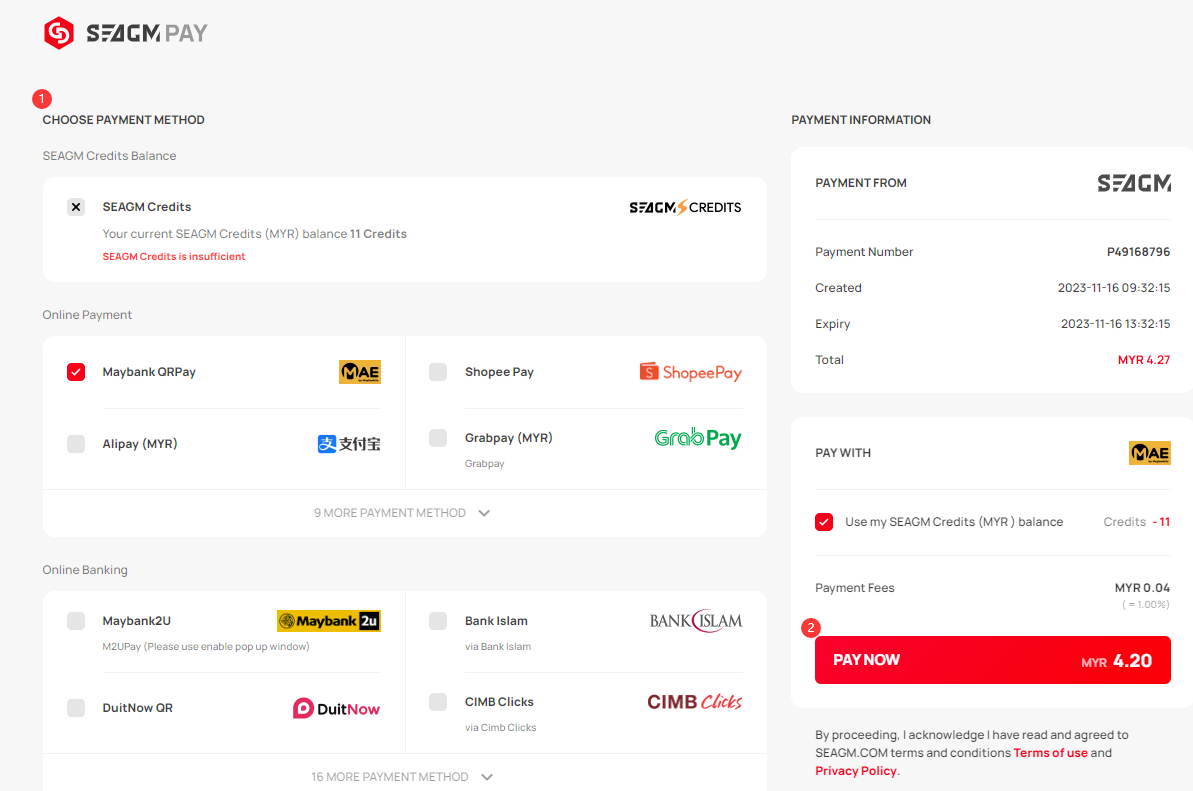 Step 5: Once payment is completed, you may view your order status, under "My Orders".
Thank you.
Visit the SEAGM Support site for quick answers and guides.
Need support? Contact our Customer Support via LiveChat.
Related Articles:
How do I activate the offered coupon codes for the use of the next transaction in SEAGM?