Likee is a free original short video-making and sharing platform worldwide with excellent live streams. Likee brings short videos, video effects and live streams into one easy-to-use application. With the powerful personalized feed and video effects, you can easily find viral videos, capture flawless videos, watch and go livestream. It's time to express yourself, show your talents in live broadcasts, and explore and connect with the content you love on Likee. A Likee gift card is a prepaid code that can be redeemed for Likee Diamonds. Likee Diamond is an in-app currency that can be used to purchase gifts for creators on the Likee platform. Creators can use these gifts to level up their accounts and unlock special features. Likee Diamonds can also be used to purchase other items in the Likee store, such as emotes, stickers, and filters.
Note:
All purchases made in SEAGM, once they're delivered, are non-returnable, non-exchangeable, and non-refundable.

The Likee Gift Card sold in SEAGM is only applicable in certain regions [Malaysia, Singapore, Indonesia, Thailand, Vietnam, Philippines, Pakistan and Bangladesh]. Kindly check the region payment method before making a purchase of the Likee Gift Card in SEAGM.
Step 1: Once completed the purchase from SEAGM, kindly retrieve your game card code in "My Cards".
Step 2: Visit the Likee's official website and enter your Likee ID. Once entered, you will see your Likee username and profile picture appear.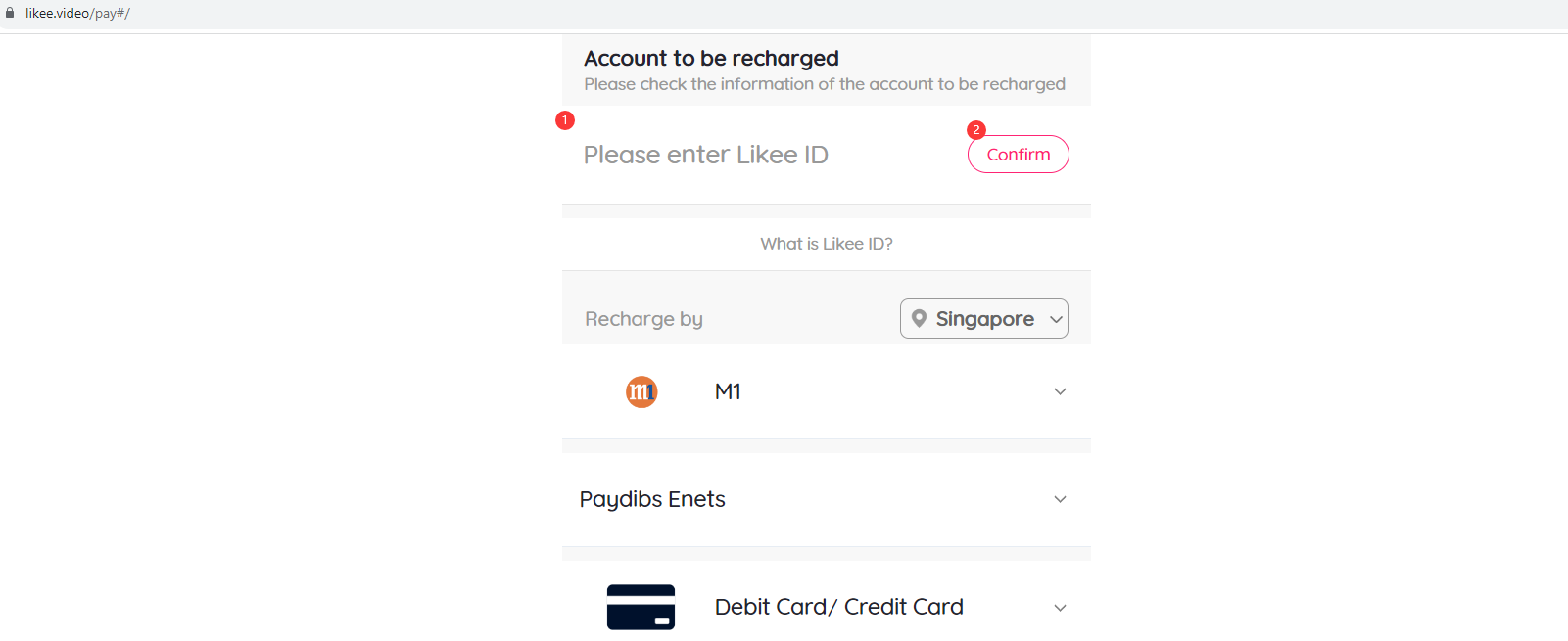 [i] After entering the Likee ID:

Step 3: Once confirmed on the ID, kindly choose a region.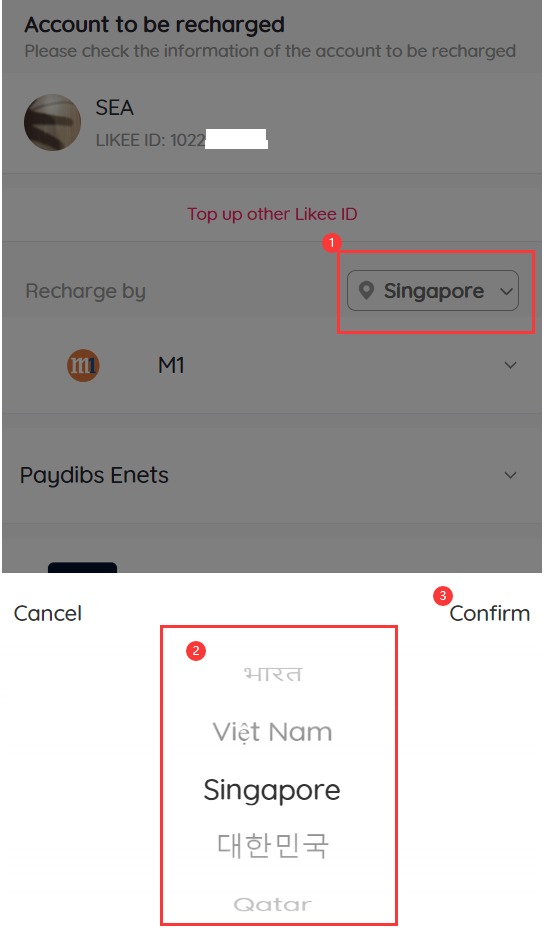 Step 4: Scroll down to the bottom of the payment option and click on SEAGM.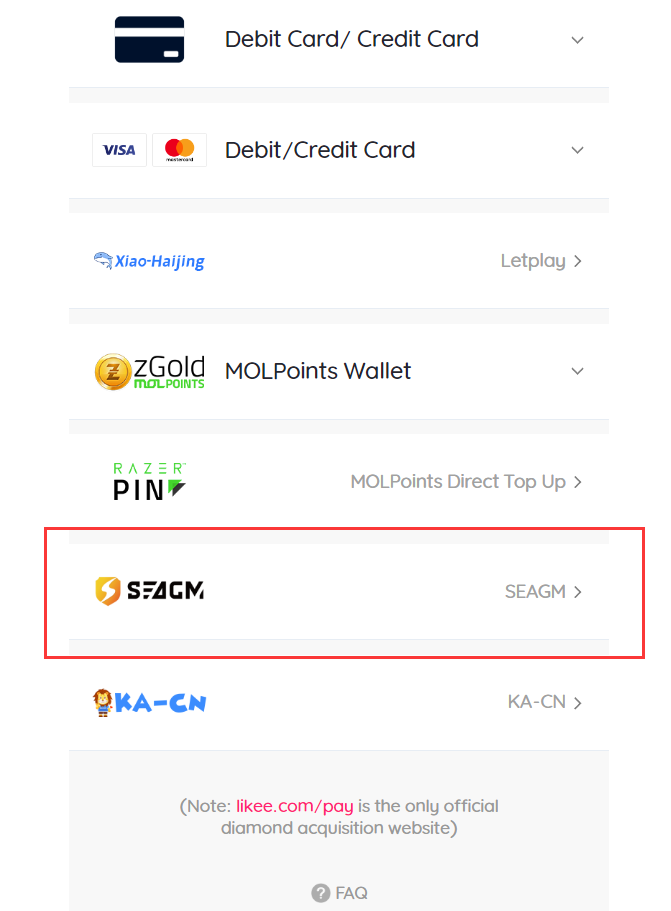 Step 5: Once selected the SEAGM payment option, you will be directed to the next page. Kindly enter the pin code purchased from SEAGM and click on "submit".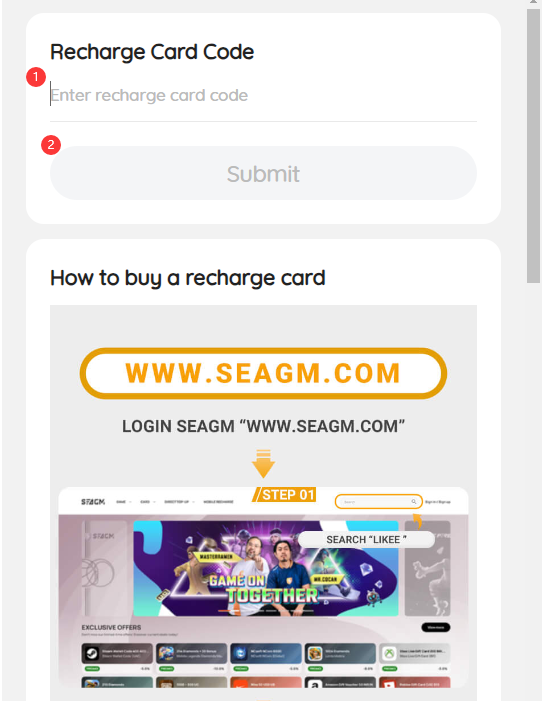 Step 6: Once you've entered all the details and completed the whole process, your diamond will be credited to your account shortly.
Thank you.
Visit the SEAGM Support site for quick answers and guides.
Need support? Contact our Customer Support via LiveChat.
Related articles:
How to top up Likee Diamond in SEAGM?