About:
Momo offers users paid membership subscriptions. Benefits of a paid membership include VIP or SVIP logos, advanced search options, discounts in the emoticon store, higher limits on maximum users in a group, and the ability to see a list of recent visitors to a user's profile page.
Step 1: Register or log in to SEAGM, then on the top right side of the page, search "Momo".
Step 2: Select "Momo Membership Subscriptions" and choose the preferred type of subscription, then enter your Momo ID and click "Buy Now" to proceed.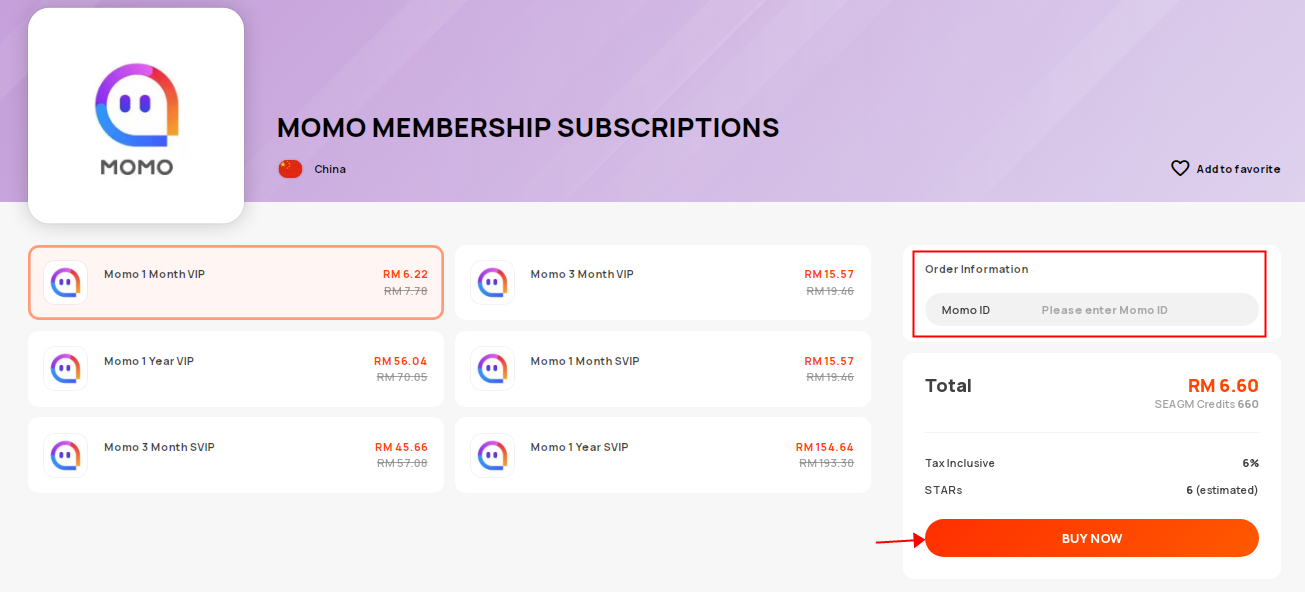 Step 3: Kindly confirm the selected type of subscription then click "Pay Now".

Step 4: Pick your desired payment method and click "Pay Now" to complete your payment.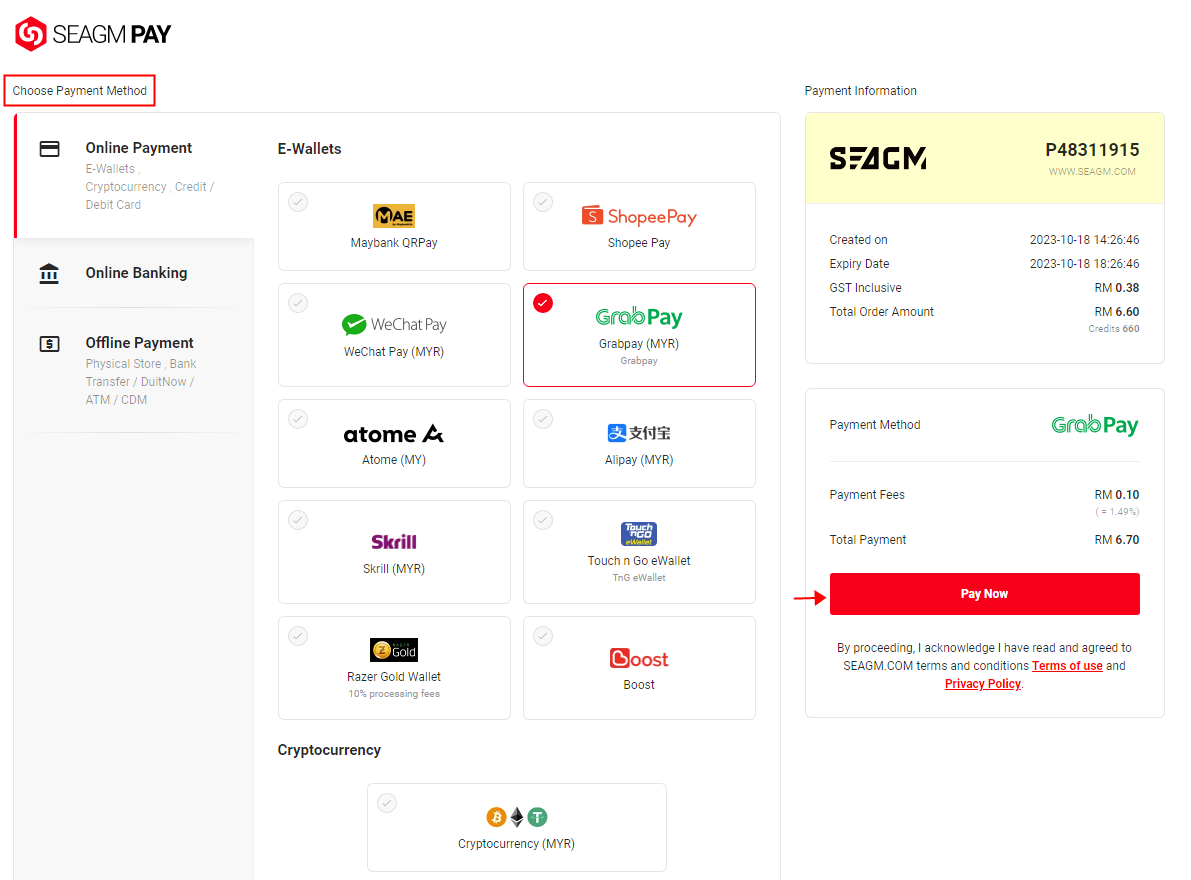 Step 5: Once payment is completed, you may view your order status, under"My Orders".
Thank you.
You can visit the SEAGM Support site for quick answers and guides.
Need support? Contact our Customer Support via LiveChat.
Related articles:
What are the payment options available?
When should I expect my refund?