About:
Command & Conquer: Legions unfolds in a universe where following the Third Tiberium War, the CABAL launches another assault on humanity with their cyborg army. Simultaneously, the alien race Scrin lurks in the shadows, waiting to seize the Tiberium at the right moment. Despite their long-standing conflict, the Nod and GDI are compelled to unite once again in the face of these threats, fully aware that their own internal conflicts could erupt at any moment.
Step 1: Register or log in to SEAGM, on the top right side of the page, search "Command".
Step 2: Select "Command & Conquer™: Legions Gold" under the game top-up and choose your preferred amount of gold needed. After choosing, kindly enter your UID, server and character name. Then click "Buy Now" to proceed.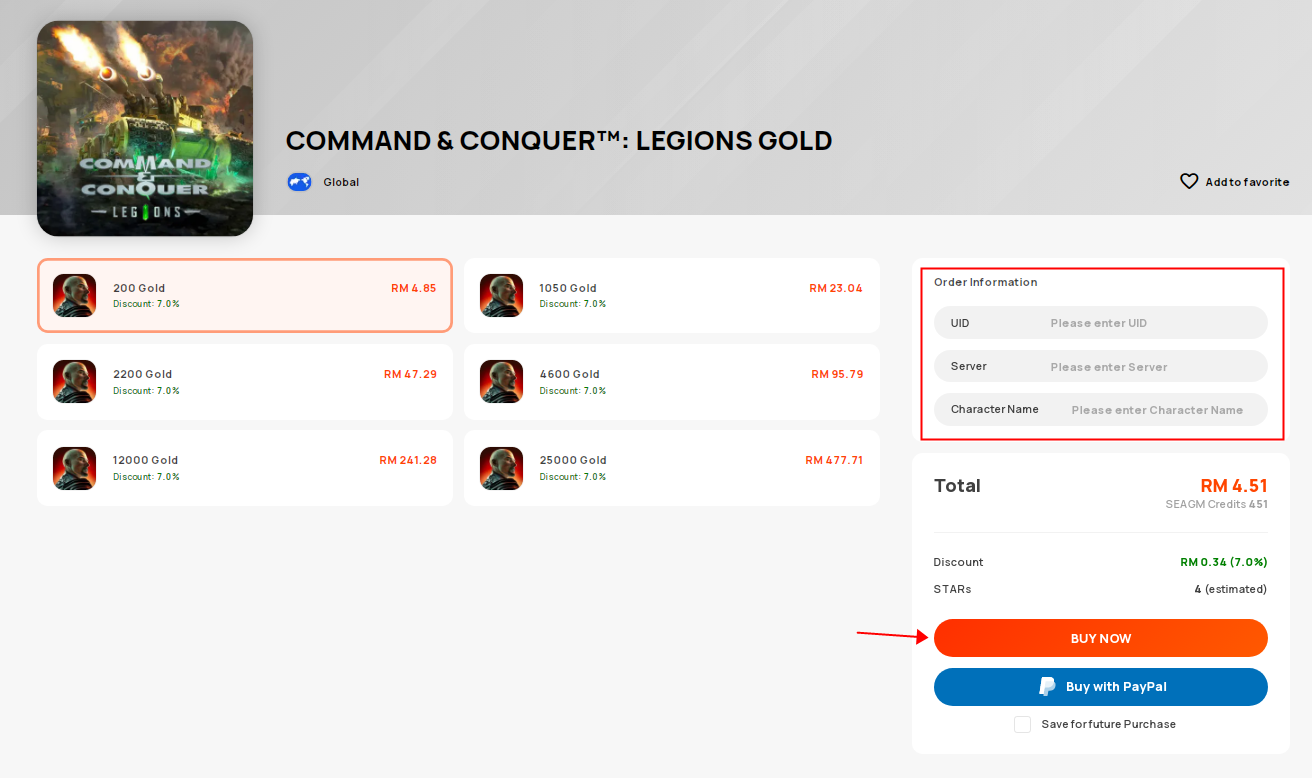 Step 3: Kindly confirm the selected amount of the gold then click on "Pay Now".

Step 4: Select your desired payment method and click "Pay Now" to complete your payment.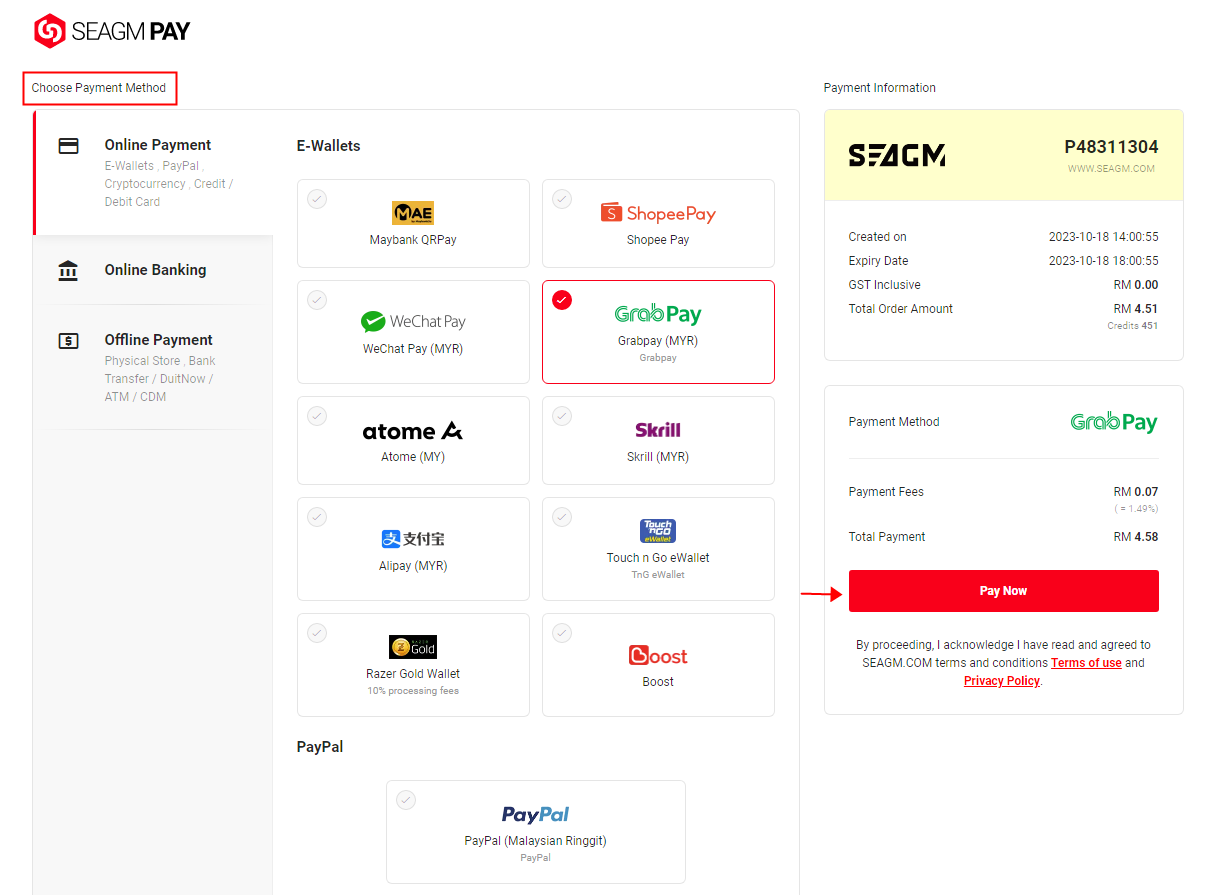 Step 5: Once payment is completed, you may view your order status, under "My Orders".
Thank you.
Visit the SEAGM Support site for quick answers and guides.
Need support? Contact our Customer Support via LiveChat.
Related Articles:
How to topup Nova Fantasy Gold Ingots in SEAGM?
How to buy Youku Gold/Diamond Membership Top Up [CN] in SEAGM?