There are many possible reasons why your order was delayed or put on hold:
1. Your payment has not yet been captured on our system.
In some cases, payment will be delayed. If your money was deducted from your bank, wallet, or prepaid account but the order status is still "Unpaid" or "Expired", do not worry. You may just contact our LiveChat support team to check on the payment status by providing the latest payment order number. Allow our team to do a quick check and provide you with an explanation together with a possible solution.
2. The product that you purchased was out of stock.
Your order payment has been received; in this case, the status was "Wait Send". However, the purchased item was temporarily out of stock. You will be notified via email that the product purchased is currently out of stock. Once the stock arrives, we will send you a notification. You may check with our LiveChat support for the latest order status or other available denominations. Besides, if you need a refund for the order or a change of denomination, you may also notify the support team on the chat, and they will be happy to assist you.
3. The product that you purchased was under the pre-order category.
A pre-order is an order placed for a product that does not have ready stock, and the user needs to pay for the reservation. Once payment is received, our team will place an order for the product and deliver it once the stock arrives. The user will receive an email notifying them that the product purchased was under pre-order and also an email notifying them once the order is delivered. However, the user may also choose to cancel the order via LiveChat if the waiting time is longer than the user expected. Example of pre-order products as below: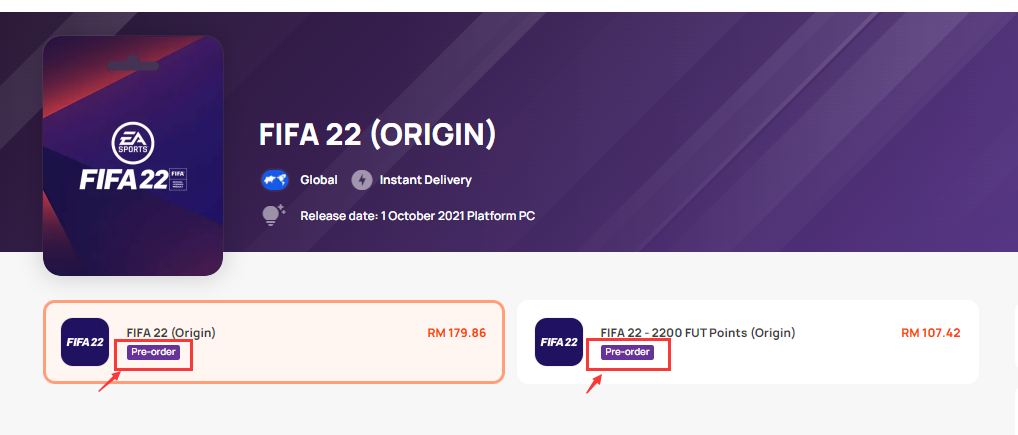 4. Your payment was under pending identity verification.
You will be required to verify your identity when your payment is flagged by our fraud detection system. During this period, your account will be suspended from making payments until the verification is completed. Once you are required to perform identity verification, you will receive an email from SEAGM or a notification under your account, as shown below:

5. Your order was pending further clarification.
Your order payment has been received; in this case, the status was "Wait Send". Not only that, you will receive an email mentioning your order stock is ready, waiting for the user to come back to LiveChat for order collection. Kindly contact our support team via LiveChat for order collection as soon as possible. An example of an email received will be as below: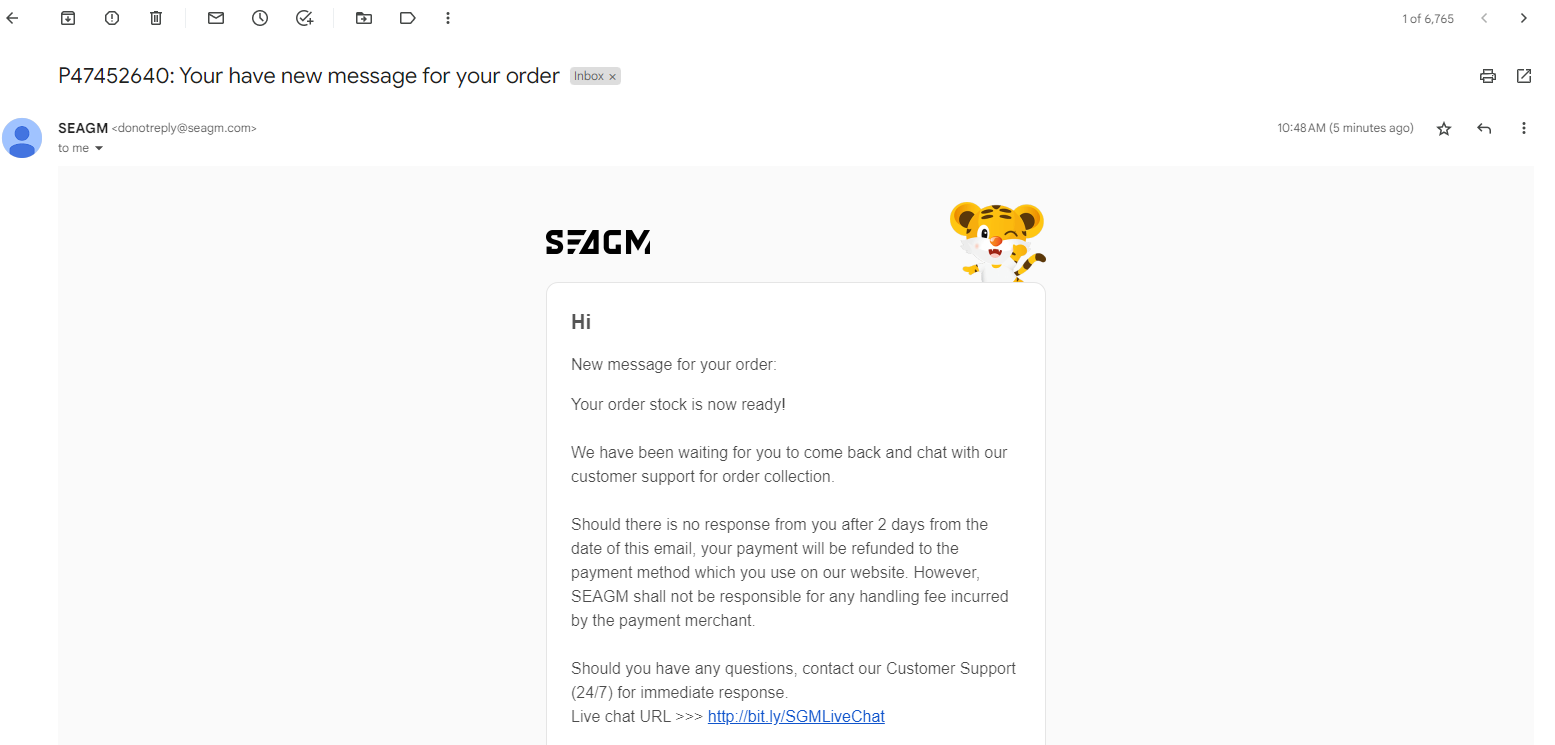 If your concerns were not listed above, do not worry! You may directly contact our Customer Service Team [24/7] via LiveChat.
Thank you.
You may visit the SEAGM Support site for quick answers and guides.
Related articles:
FAQs: SEAGM Account Identity Verification.
How to view your order status in SEAGM?
Why is my order status unpaid when the amount has been deducted from my card?