Harry Potter: Magic Awakened, combines Hogwarts school life, exploration of the Forbidden Forest, Quidditch tournaments, magical showdowns and much more. An Immersive magical world, with European picture book style, creating a new magical experience. Improve your magic, improve your knowledge, and experience exciting wizard duels. For those who believe in magic, a magical world awaits!
Note: Please ensure the correct server and User ID. SEAGM is not liable for issues if the selection is incorrect after a successful recharge.
Step 1: Register or login to SEAGM, then on the top right side of the page, search "Harry Potter".
Step 2: Select "Harry Potter: Magic Awakened Monthly Card" and click on the monthly card. Then, kindly enter your user ID and server. Then, click "Buy Now" to proceed.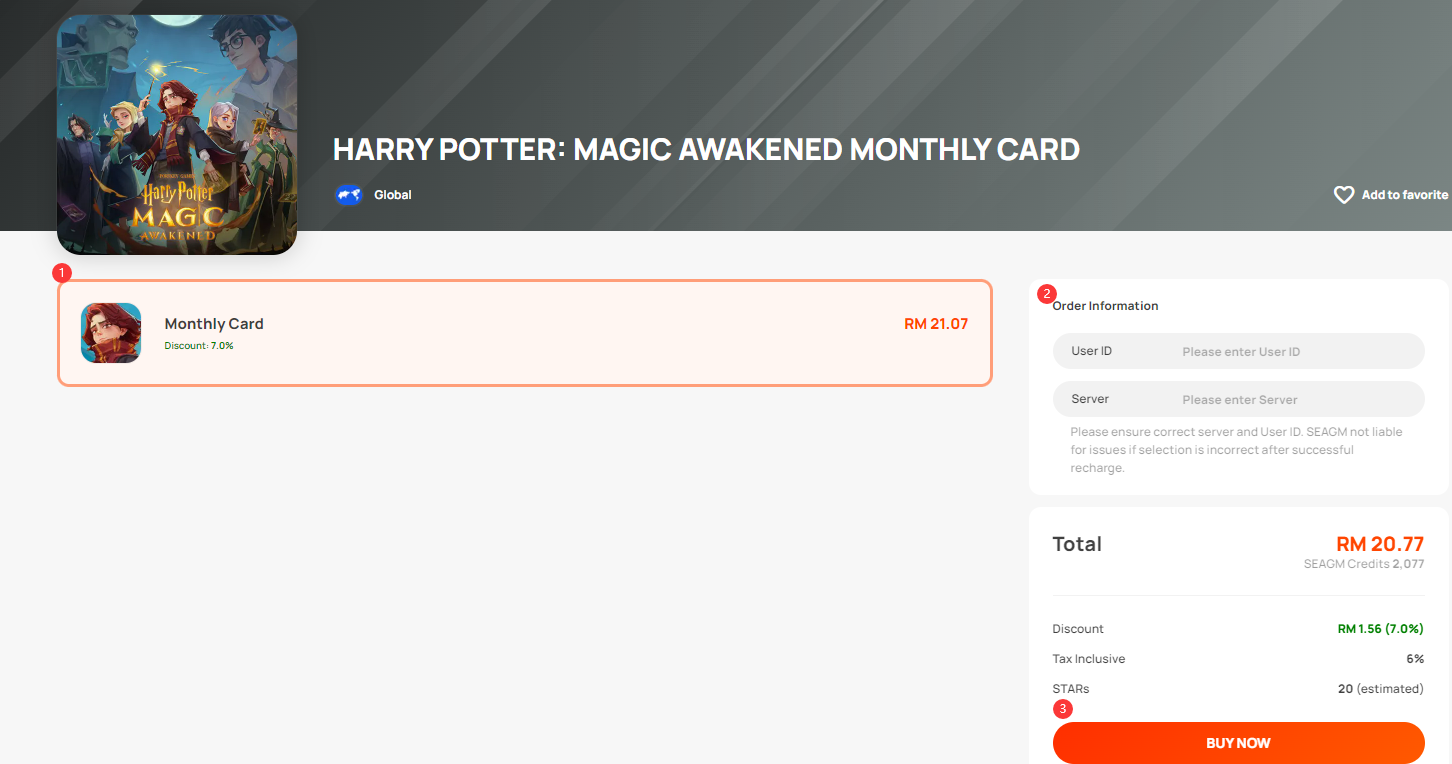 Step 3: Kindly confirm the card selected and click "Pay Now" to proceed.

Step 4: Pick your desired payment method and click "Pay Now" to complete your payment.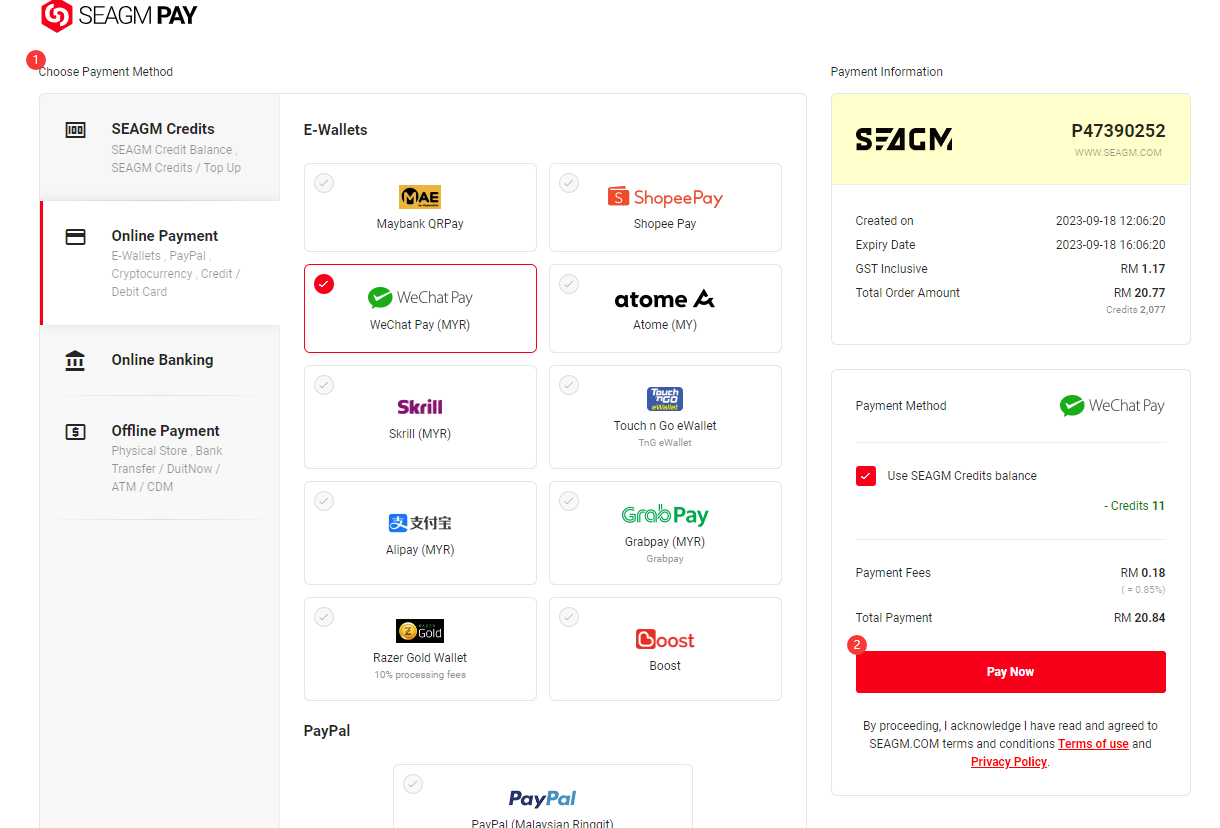 Step 5: Once payment is completed, you may view your order status, under "My Orders".
Thank you.
Visit the SEAGM Support site for quick answers and guides.
Need support? Contact our Customer Support via LiveChat.
Related articles:
How to topup Harry Potter: Magic Awakened Jewels in SEAGM?