Team up with wolves from all over the world to fight with other wolf packs - to survive, explore, hunt, challenge, and revenge. As the Alpha of your packs, you will lead your wolves to defend your den and rise to the top of the food chain in the wild! Color Diamond is an official token in Wolf Game: Wild Animal Wars. They can be used to purchase packs directly in the game. If there is any Crystal in your account, the quantity of Color Diamonds will be displayed at the top of the in-game Mall.
What can you use with the color diamonds purchased?
When you purchase Packages from the Mall, Color Diamonds will be used to pay if they are enough. If the Color Diamonds are not enough, you will use the previous payment method to purchase Packages.
Step 1: Register or login to SEAGM, then on the top right side of the page, search "Wolf".
Step 2: Select "Wolf Game: Wild Animal Wars Color Diamonds" and choose the number of color diamonds that you need. After choosing, kindly enter your player ID and click "Buy Now" to proceed.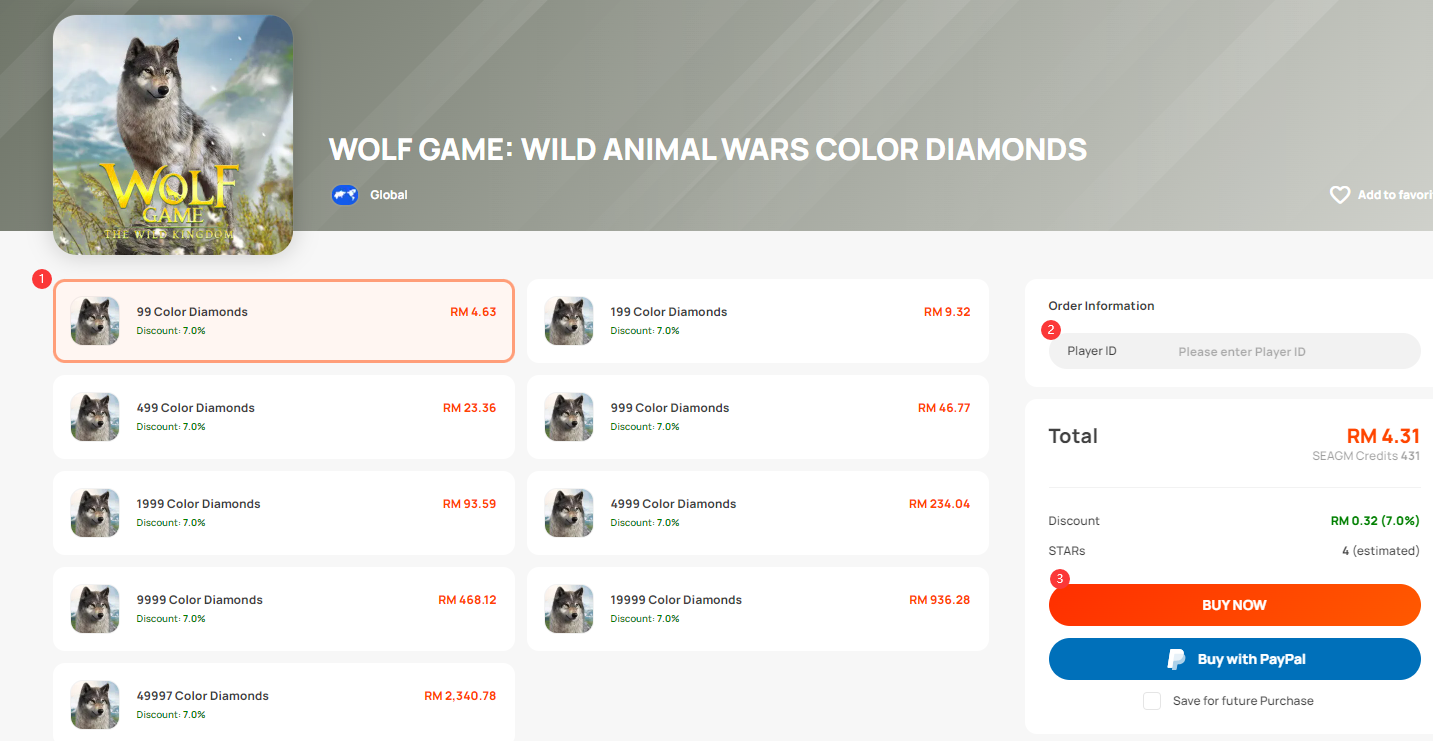 Step 3: Kindly confirm the amount that you've selected and click "Pay Now" to proceed.

Step 4: Pick your desired payment method and click "Pay Now" to complete your payment.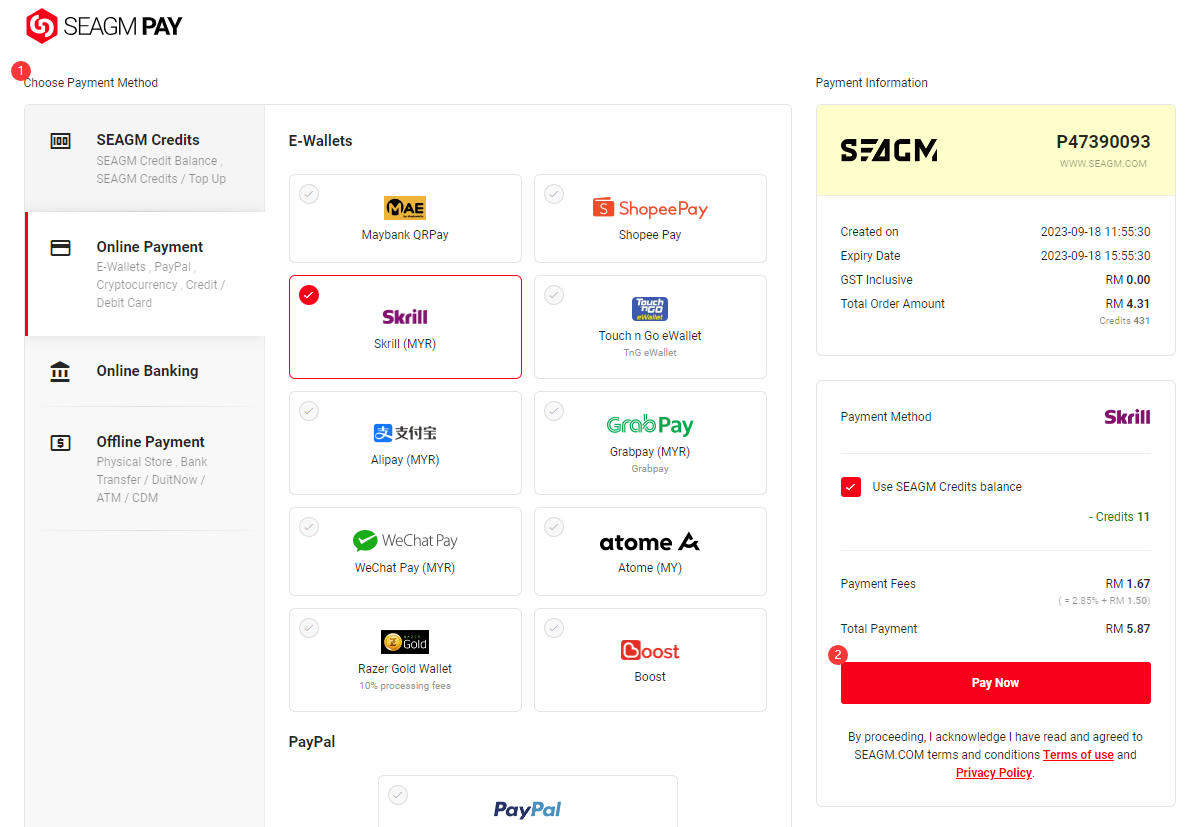 Step 5: Once payment is completed, you may view your order status, under "My Orders".
Thank you.
Visit the SEAGM Support site for quick answers and guides.
Need support? Contact our Customer Support via LiveChat.
Related articles:
How to topup Ludo Club Cash/Coins in Seagm?