A Shockbyte gift card is a prepaid card that can be used to purchase services from Shockbyte, a web hosting company. The card can be used to pay for Minecraft servers, game servers, and other hosting services. Shockbyte gift cards come in a variety of denominations, ranging from $2.50 to $200. They are now available for purchase on SEAGM. To use a Shockbyte gift card, simply redeem it on the Shockbyte website. Once the card is redeemed, the balance will be added to your account. You can then use the balance to pay for services.
Step 1: Login/register an account in SEAGM. On the top menu, enter the keywords "Shockbyte" and search. Select "Shockbyte Gift Card [Global]".

Step 2: Select the card denomination that you need, enter the quantity and click "buy now" to proceed.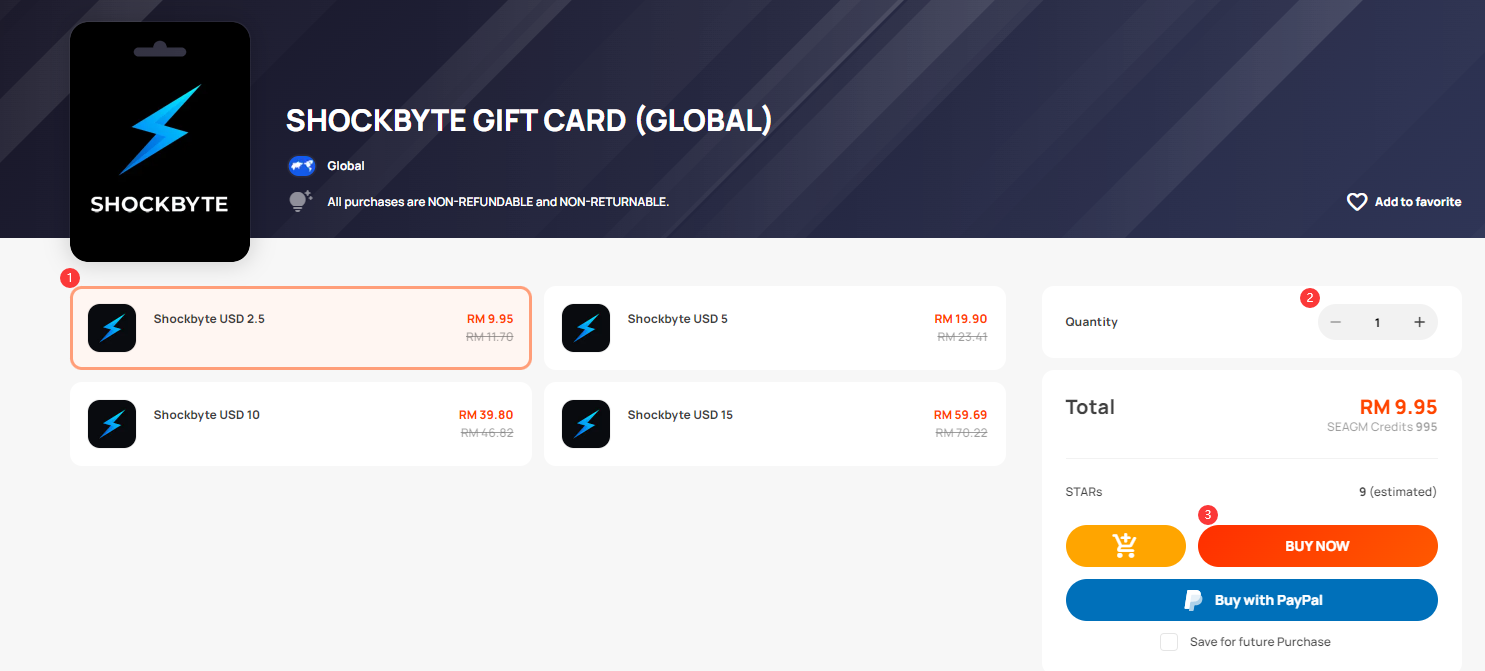 Step 3: Kindly confirm the denomination and quantity selected then click " Pay Now" once confirmed.

Step 4: Select your desired payment method and click "Pay Now" to complete your payment.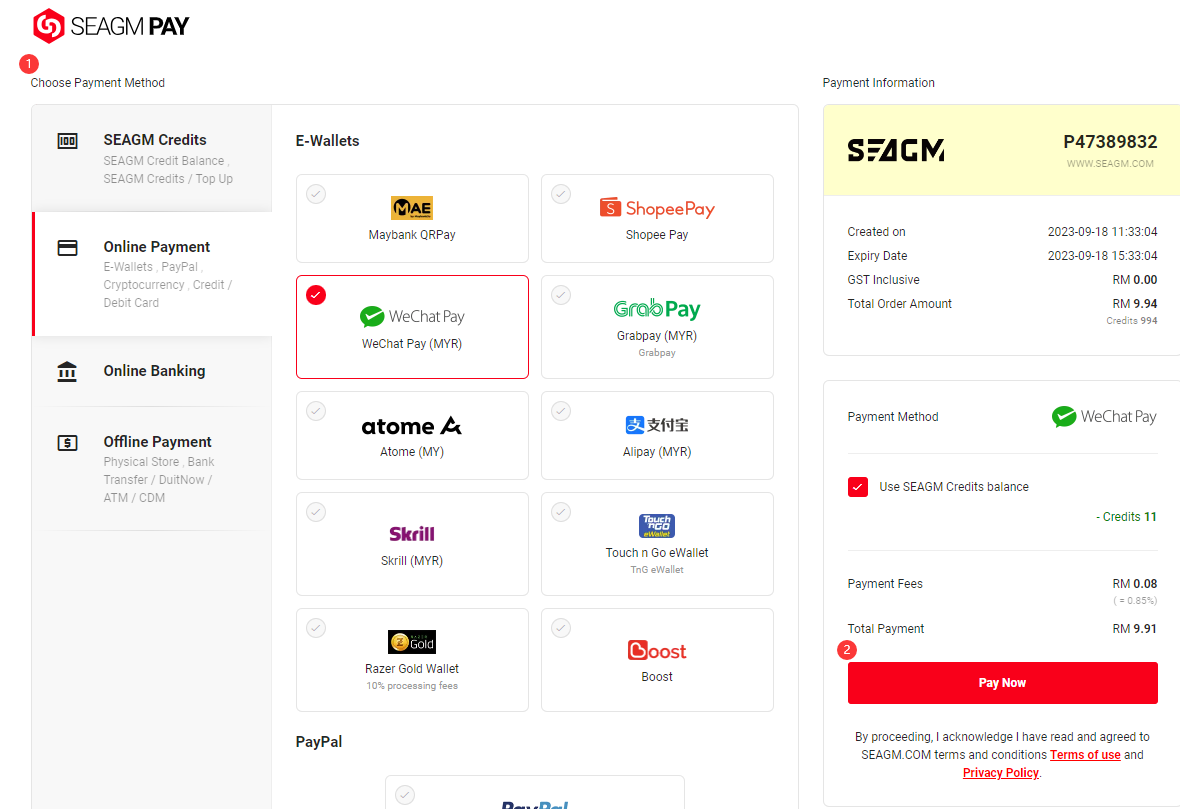 Step 5: Once payment is completed, you may retrieve your code under your User profile in My Cards. For Pre-Order products, it might take a few working days for the card to be delivered.
Visit the SEAGM Support site for quick answers and guides.
Need support? Contact our Customer Support via LiveChat.
Related articles:
How to redeem the Shockbyte [Global] gift card purchased from SEAGM?