A Shockbyte gift card is a prepaid card that can be used to purchase services from Shockbyte, a web hosting company. The card can be used to pay for Minecraft servers, game servers, and other hosting services. Shockbyte gift cards come in a variety of denominations, ranging from $2.50 to $200. They are now available for purchase on SEAGM. To use a Shockbyte gift card, simply redeem it on the Shockbyte website. Once the card is redeemed, the balance will be added to your account. You can then use the balance to pay for services.
Step 1: Once completed the purchase from SEAGM, kindly retrieve your game card code in "My Cards". Step 2: Kindly visit the Shockbyte Redemption page to redeem the purchased code. Please sign up/log in to your account before proceeding next.

Step 3: Once logged in, kindly enter the PIN code purchased from SEAGM and click "Redeem".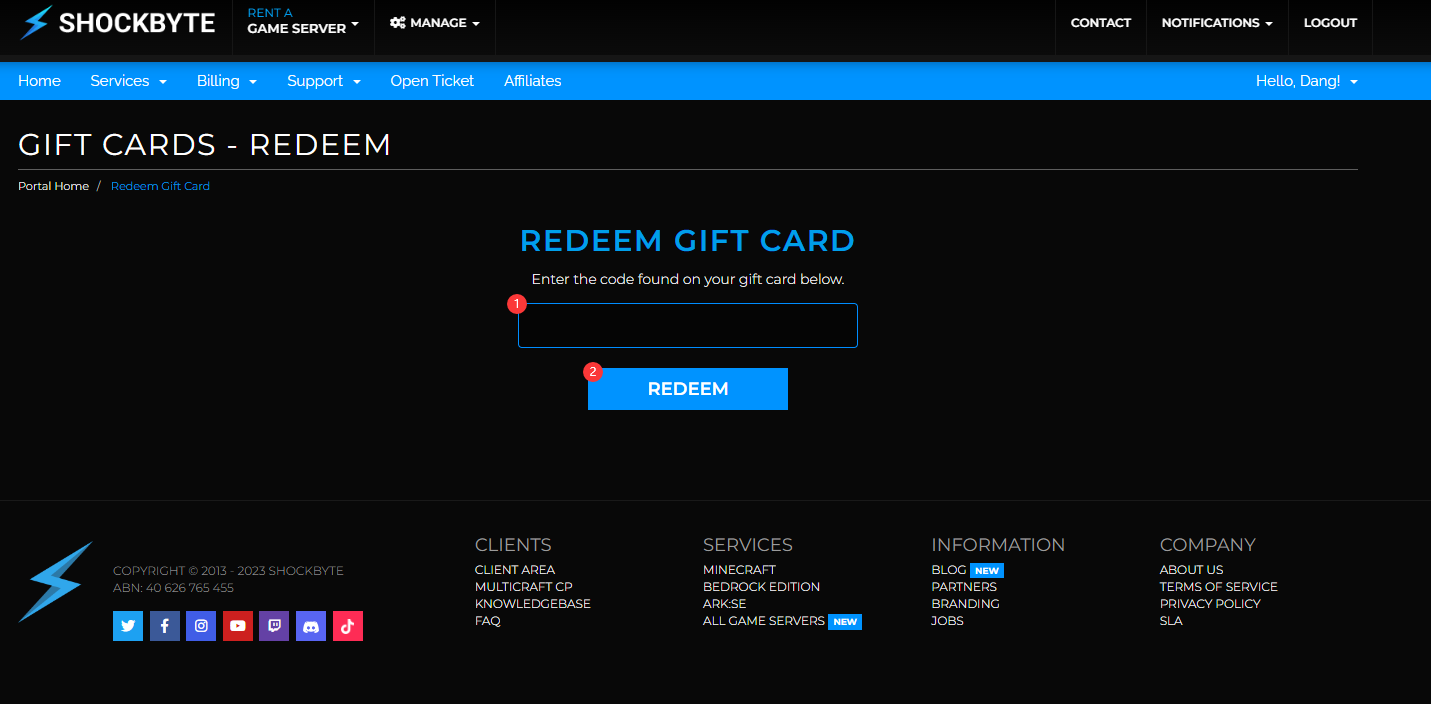 Step 4: After successfully redeemed, it will be added to your account's credit balance automatically. You may refresh the page or re-log the account to check on the latest updates.