1. Go to Origin's official website and Download Origin client. Install it and launch the Origin client next.

2. Login to Origin client. Register if you didn't have an account.

3. At the Origin client, go to Redeem Product Code by hovering your mouse over the menu.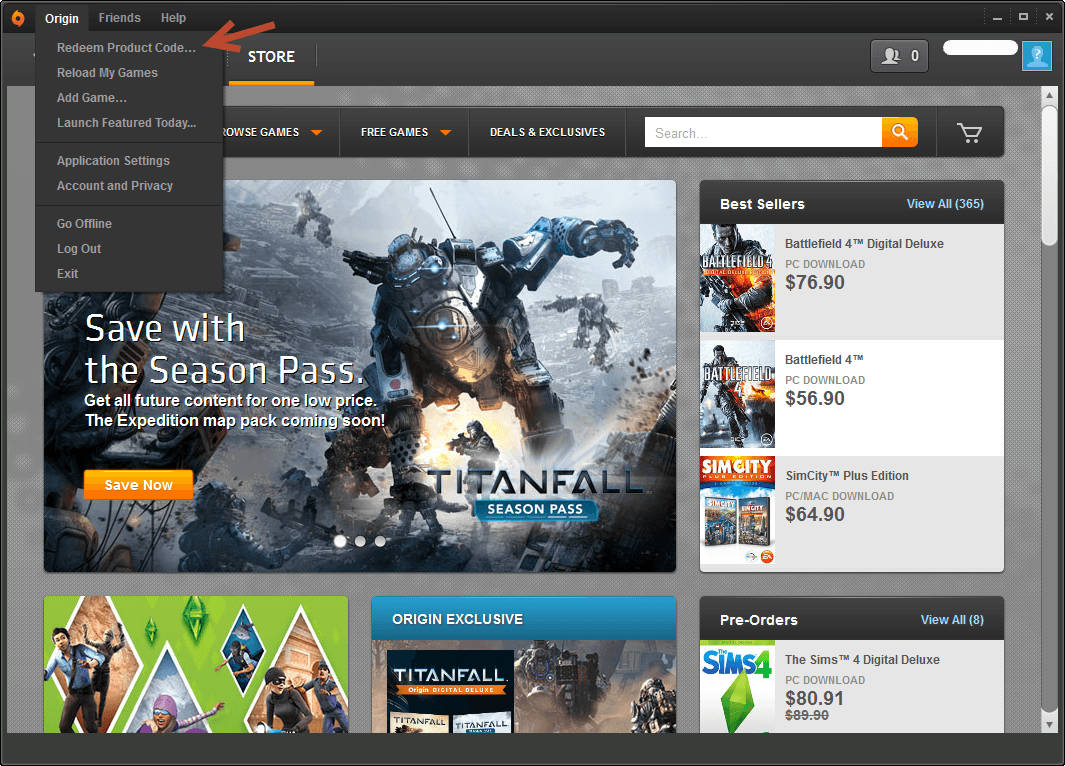 Follow the on-screen instructions to complete the redemption.