SEAGM Credits is SEAGM.com's virtual currency payment system. With virtual currency, you can use it to buy game cards, gift cards, console cards, mobile reload, in-game virtual goods, and power-leveling services in SEAGM.com.
1: Log in to your account to check the SEAGM Credits balance on the My Control Panel page.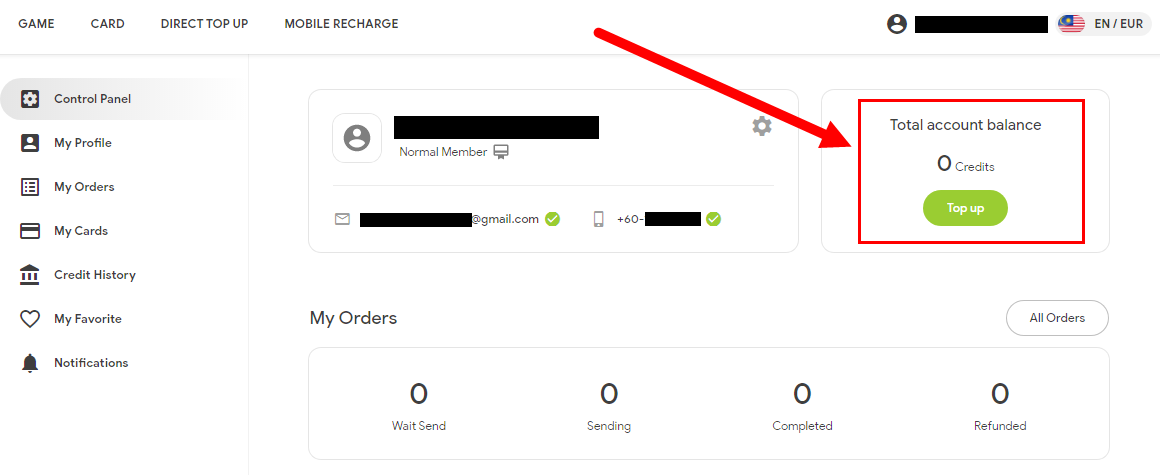 OR
2: Choose Credit history, and credit with sub-balance will be shown as below: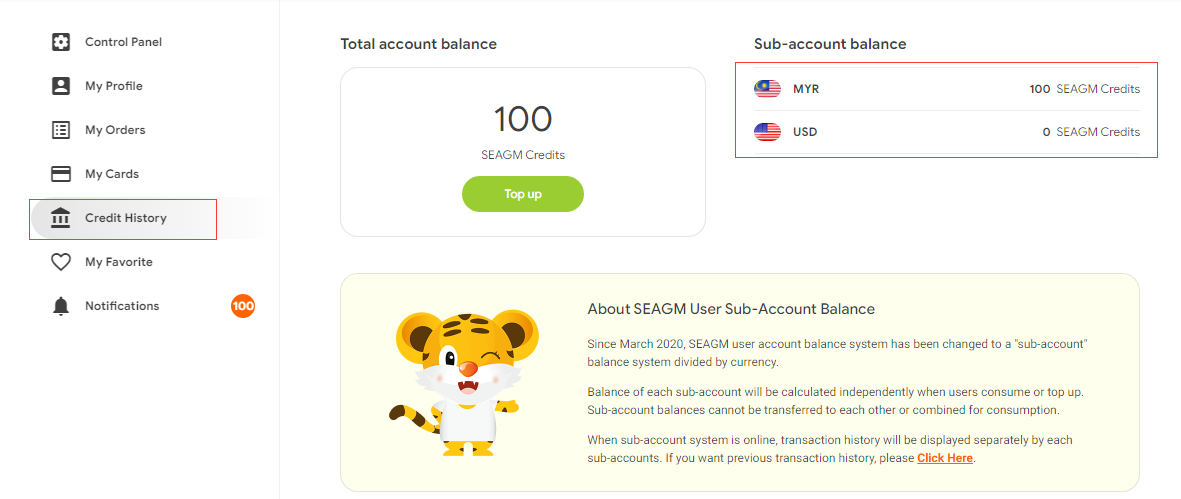 Besides, Seagm members can view their SEAGM Credits transaction history on the Credits History page on the bottom side as shown below: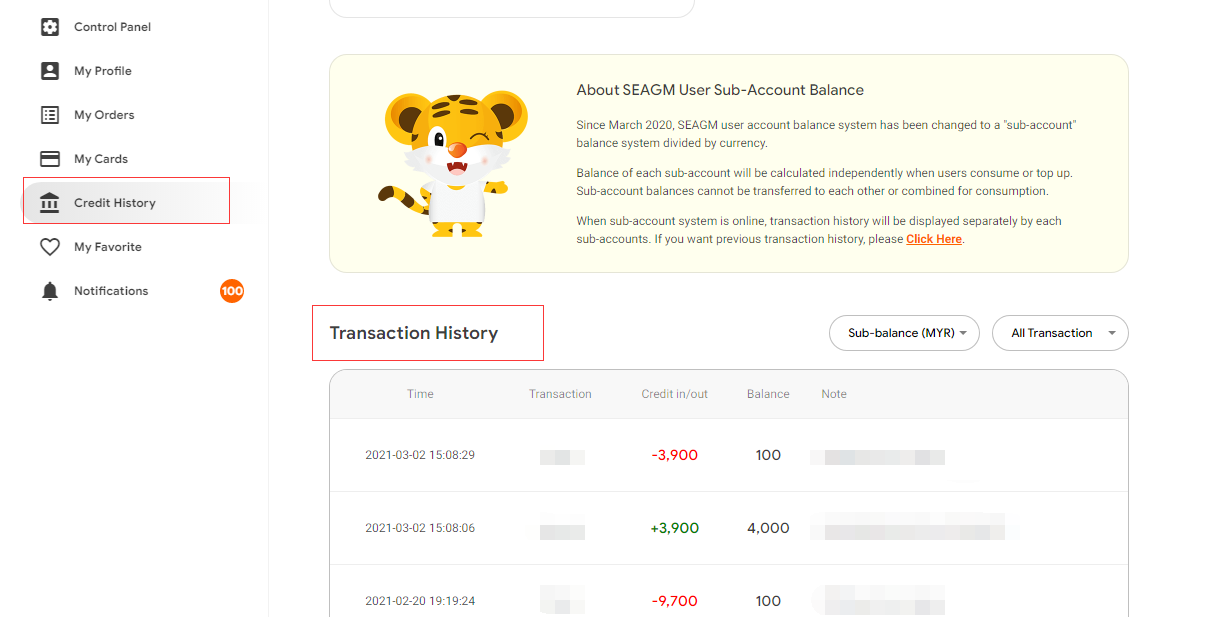 Thank you.
Visit the SEAGM Support site for quick answers and guides.
Need support? Contact our Customer Support via LiveChat.
Related articles:
FAQ: SEAGM Credits Sub-balance