SEA Gamer Mall revamped its website in the year 2015 to improve the customer shopping experience. The customer can now add up to 10 items (excluding direct top-up) to the shopping cart and proceed with the payment.
Here's the step-by-step guide for placing an order:
Step 1: If you don't have a SEAGM account yet, kindly register yourself. You can sign up using your email address, Facebook account, Google account, etc. For the user of SEAGM, kindly click on "Sign In".
Step 2: To access your SEAGM account, please enter your email address and password or you may use a social media account such as Facebook, Twitter, etc. to log in.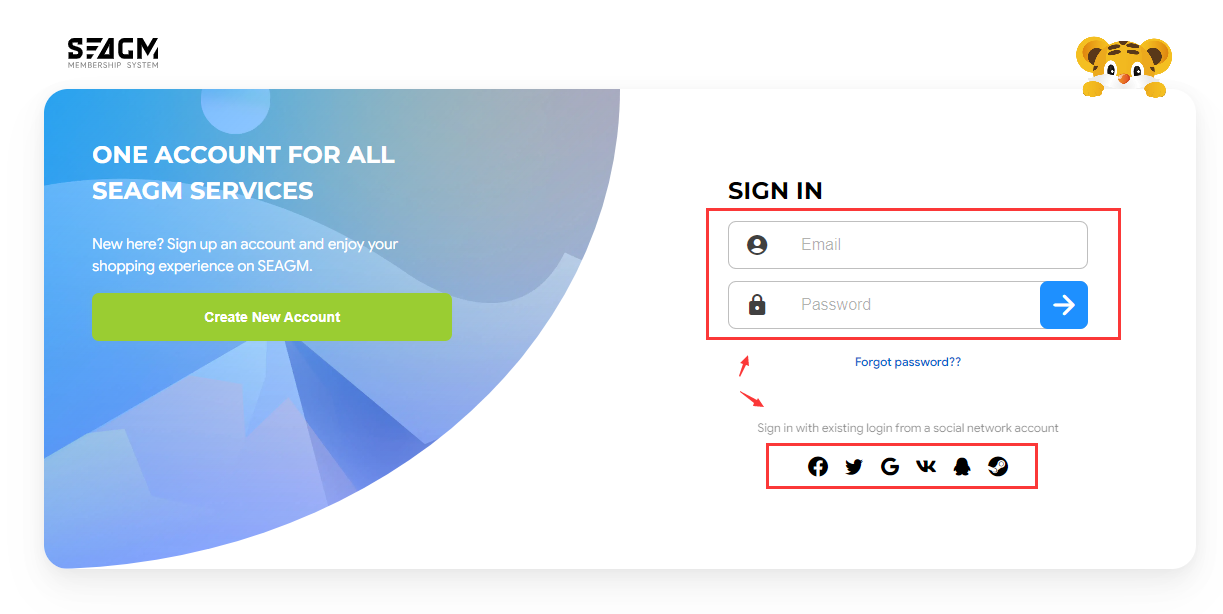 Step 3: Search for products from the menu on the top navigation or you may search for your desired items by inserting keywords in the "Search" section.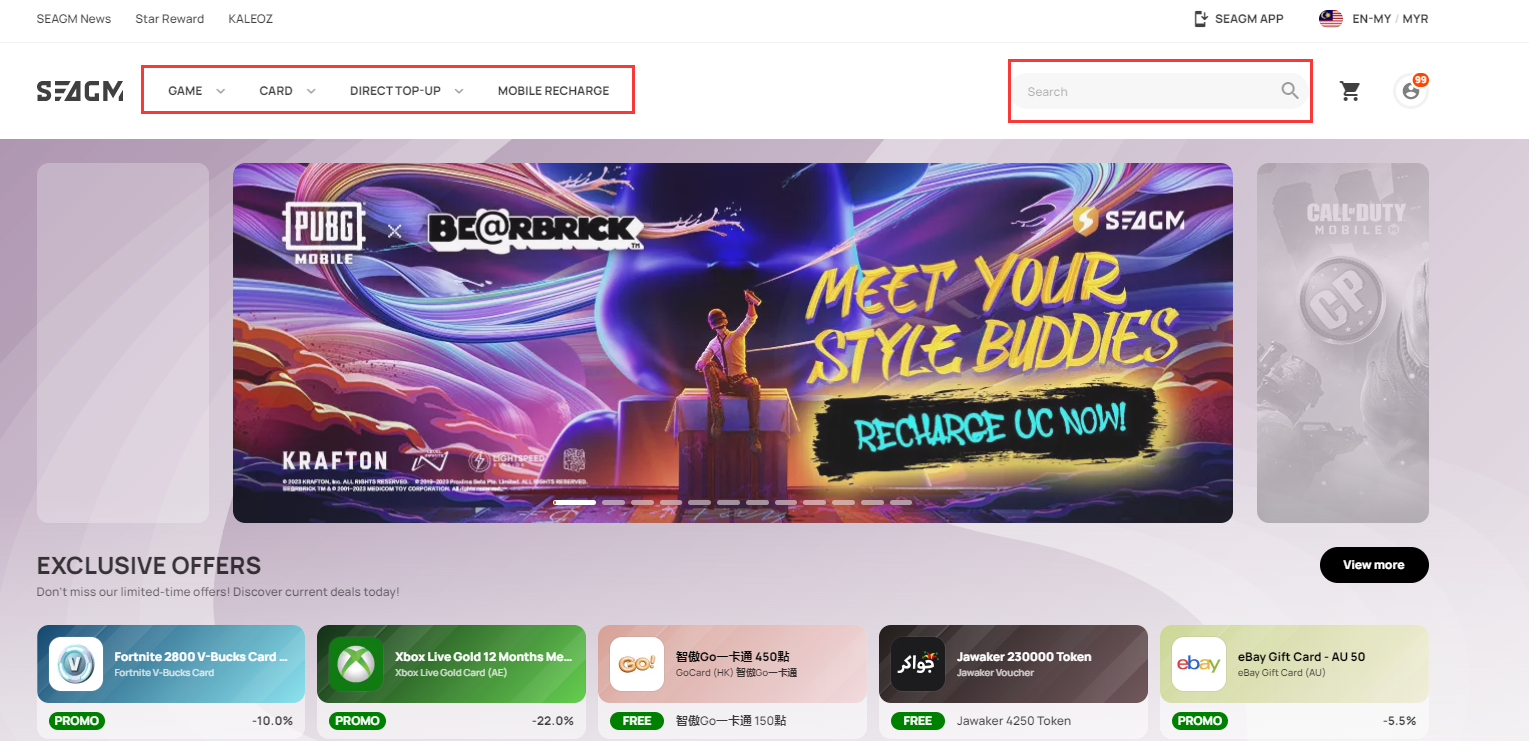 Step 4: After selecting your desired products, please click on "Buy Now" and you will be directed to the checkout page, confirm the product and click "Pay Now" to proceed.


Step 5: You will then be directed to the SEAGM payment page. Kindly choose your desired payment method and click "Pay Now" to proceed. For the user that has a SEAGM Credits balance in their account, kindly choose SEAGM Credits as a payment option and enter your SEAGM account login password to activate it.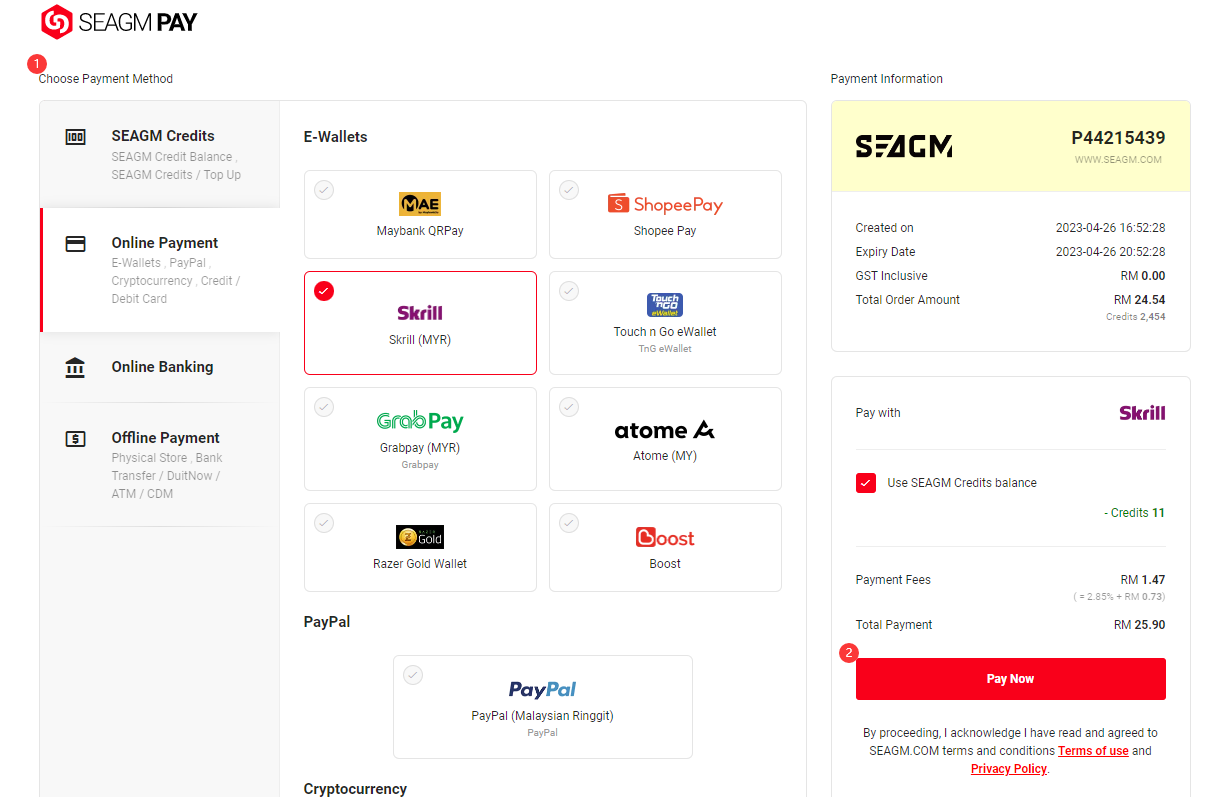 Step 7:Kindly follow the on-screen instructions to make the payment. Once the transaction is completed, please allow the payment gateway to re-direct you back to our website to fully complete the transaction.
***Note: Please allow our website to fully load once your transaction is completed to prevent floating orders.
Step 8: Once payment is completed, your order will be processed automatically. You may check your order under the "My Orders" section under your profile.
Important Notice Regarding Payments:
1. Choosing Credit Cards, PayPal, Skrill, Online Banking and other related Online Payments will direct you to the respective payment gateway's page to complete the transaction after the "Pay Now" button is clicked.
2. For payments via a third party [For MYR and THB Only] such as Internet Banking, ATM Transfer, or Cash Deposit Machine, kindly note down our Bank Account and Account Holder's name. You may need this information when you're transferring the payment into our bank account. Once you've successfully transferred the payment to us, kindly contact our Customer Service Officer via LiveChat to confirm your payment.
Thank you.
Visit the SEAGM Support site for quick answers and guides.
Need support? Contact our Customer Support via LiveChat.
Related articles:
What are the payment options available?