China Unicom is one of the major telecommunications operators in China, providing services such as fixed-line telephony, mobile communication, and broadband internet. It has nationwide coverage and a robust communication network infrastructure. China Unicom is committed to technological innovation, driving the construction of 5G networks and developing applications in emerging fields. Users can manage and utilize Unicom services through various channels, ensuring a high-quality communication experience.
Note: This TopUp Service is ONLY Applicable for China Accounts.
Step 1: Register or log in to SEAGM, then on the top right side of the page, search "China Unicom".
Step 2: Select "China Unicom Recharge" and choose the preferred amount. After choosing, kindly enter your phone number then click "Buy Now" to proceed.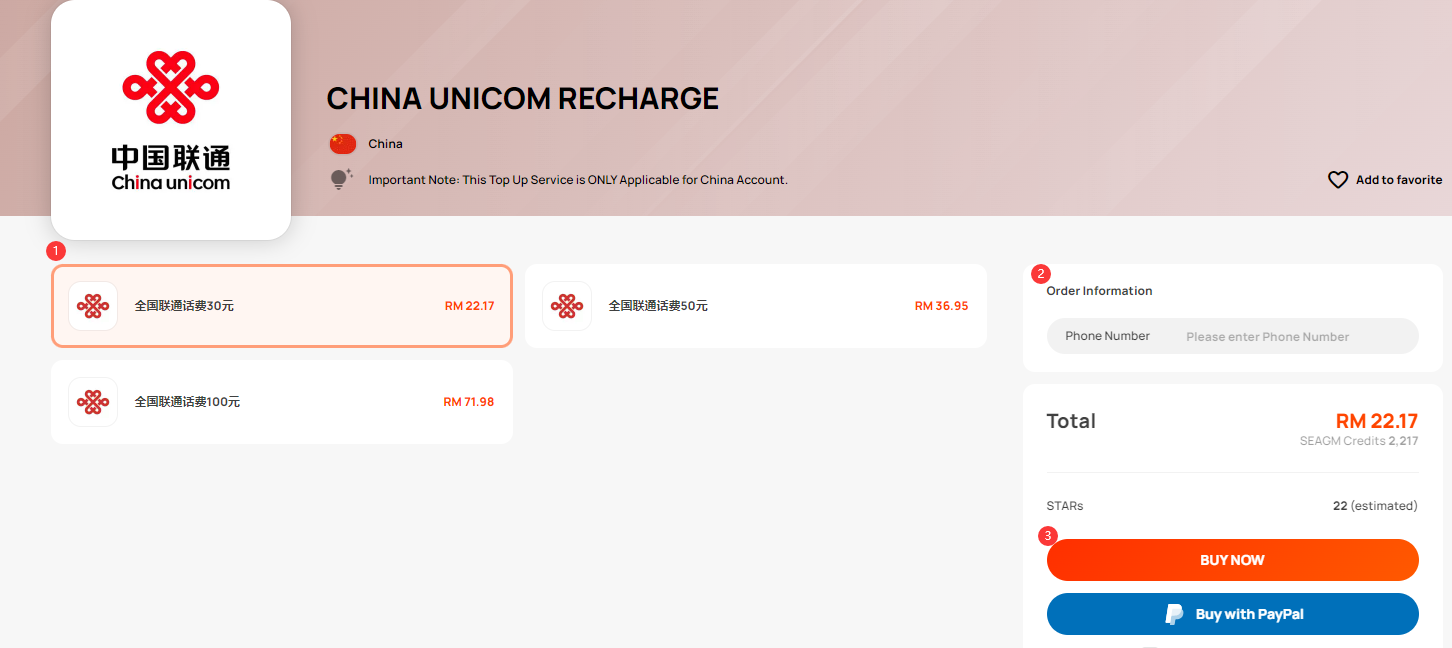 Step 3: Kindly confirm the amount then click "Pay Now".

Step 4: Pick your desired payment method and click "Pay Now" to complete your payment.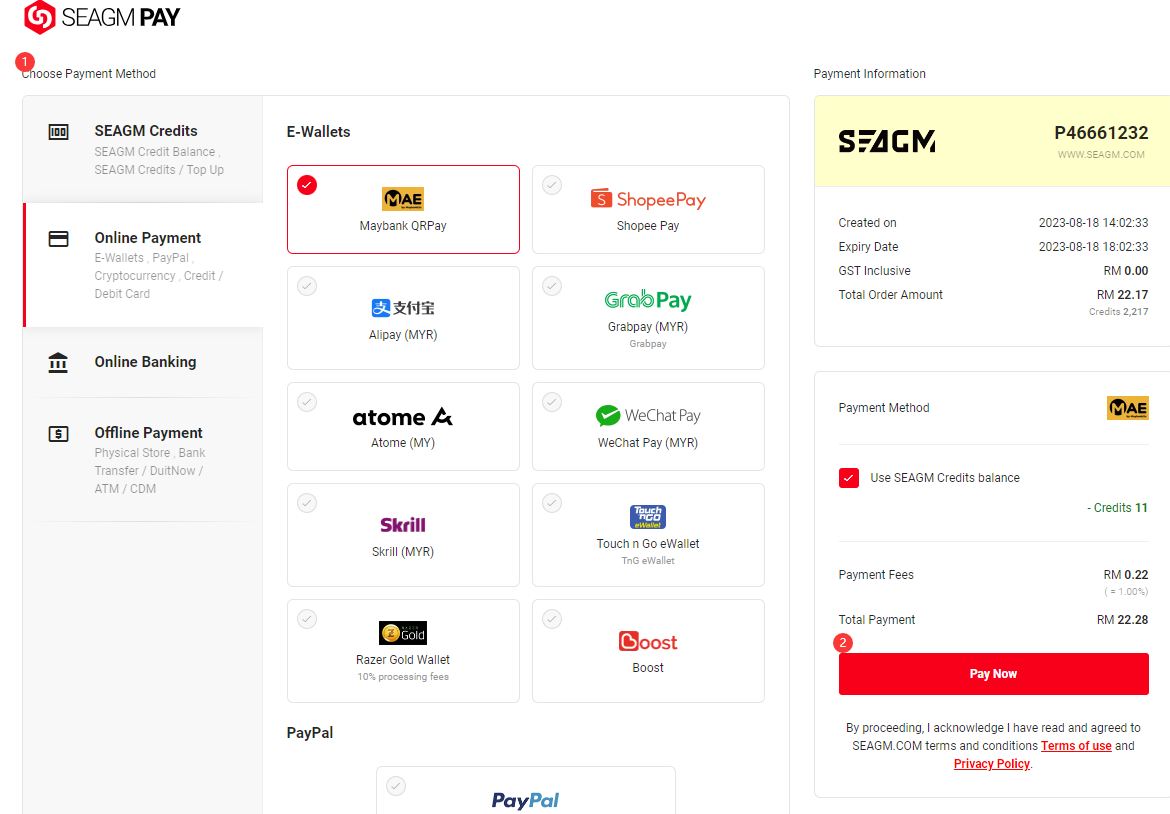 Step 5: Once payment is completed, you may view your order status, under "My Orders".
Thank you.
Visit the SEAGM Support site for quick answers and guides.
Need support? Contact our Customer Support via LiveChat.
Related articles:
How to recharge China Mobile balance in SEAGM?