SEAGM GIFT CARD: Hassle-Free Payments for Your Gaming Needs!
SEAGM GIFT CARD provides our users with a convenient and hassle-free payment option to top up their SEAGM accounts using digital codes. These cards can be easily purchased through the SEAGM platform. With this prepaid credit, users can easily reload PUBG Mobile, Mobile Legends, Honor of Kings, Roblox, PSN, Steam wallet, Nintendo and others without the need to link a credit card or share their bank details for payment. Elevate your gaming experience and embrace secure payments with a SEAGM GIFT CARD!
Step 1: Kindly visit the SEAGM Official Site to redeem codes. Please do login/registration first before proceeding next.

Step 2: Once logged in, kindly click on the user icon and choose "Top Up". Then, select "SEAGM Pin".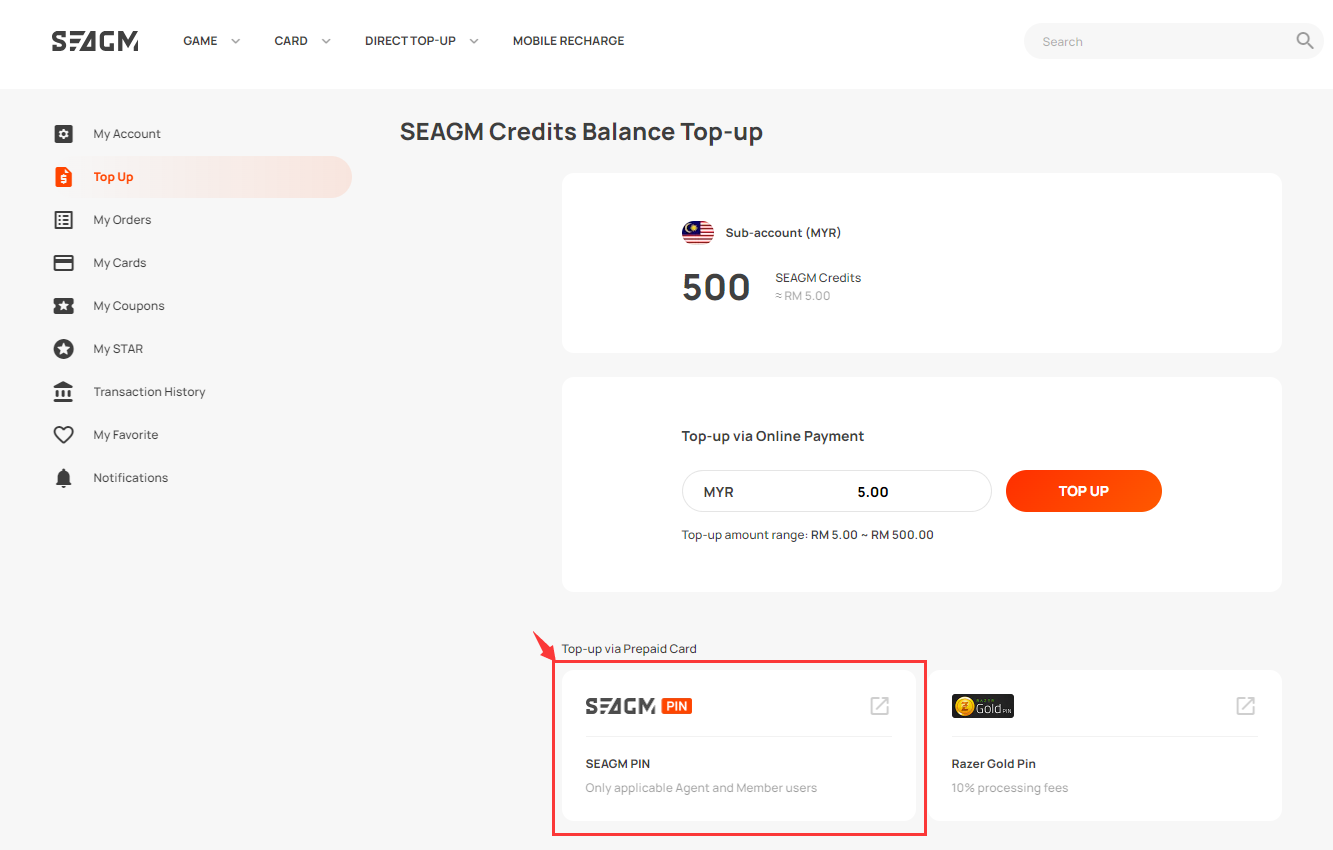 Step 3: Please enter the gift card pin code purchased.

3[i]: After entering the code, you will see the amount available for the gift card, then click "Confirm" if it's matched.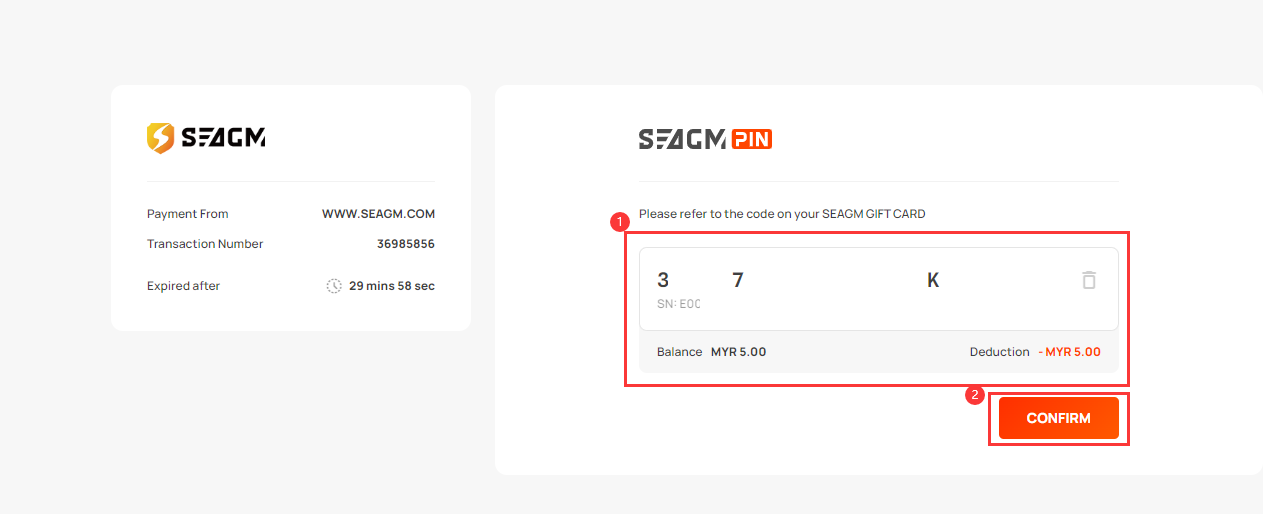 Step 4: Your account balance will be updated immediately once the redemption is successful. You may check your account balance under the "My Account" or "Top Up" section.

Thank you.
Visit the SEAGM Support site for quick answers and guides.
Need support? Contact our Customer Support via LiveChat.
Related articles:
How to purchase SEAGM Gift Card in SEAGM?
How to buy KALEOZ Gift Card in SEAGM?
How to get the password to retrieve the gift card code if my SEAGM account was linked with social media?