ExitLag is a proprietary technology that optimizes data routing by instantaneously mapping out various routes and sending the packet through the optimal one! In case one route becomes unstable, the others kick in keeping the game connection unphased. ExitLag guarantees a stable connection through a real-time optimization system that counts on a worldwide server network spread throughout all continents. The software was built off of one of the most sophisticated and accurate algorithms in the industry meant to calculate the most efficient data route. The usability speaks for itself and you can always rely on a support team to be available if you run into any issues. Try ExitLag now to enhance your gaming experience now!
Step 1: Kindly visit the Exitlag Official Site to redeem codes. Proceed with account login/registration.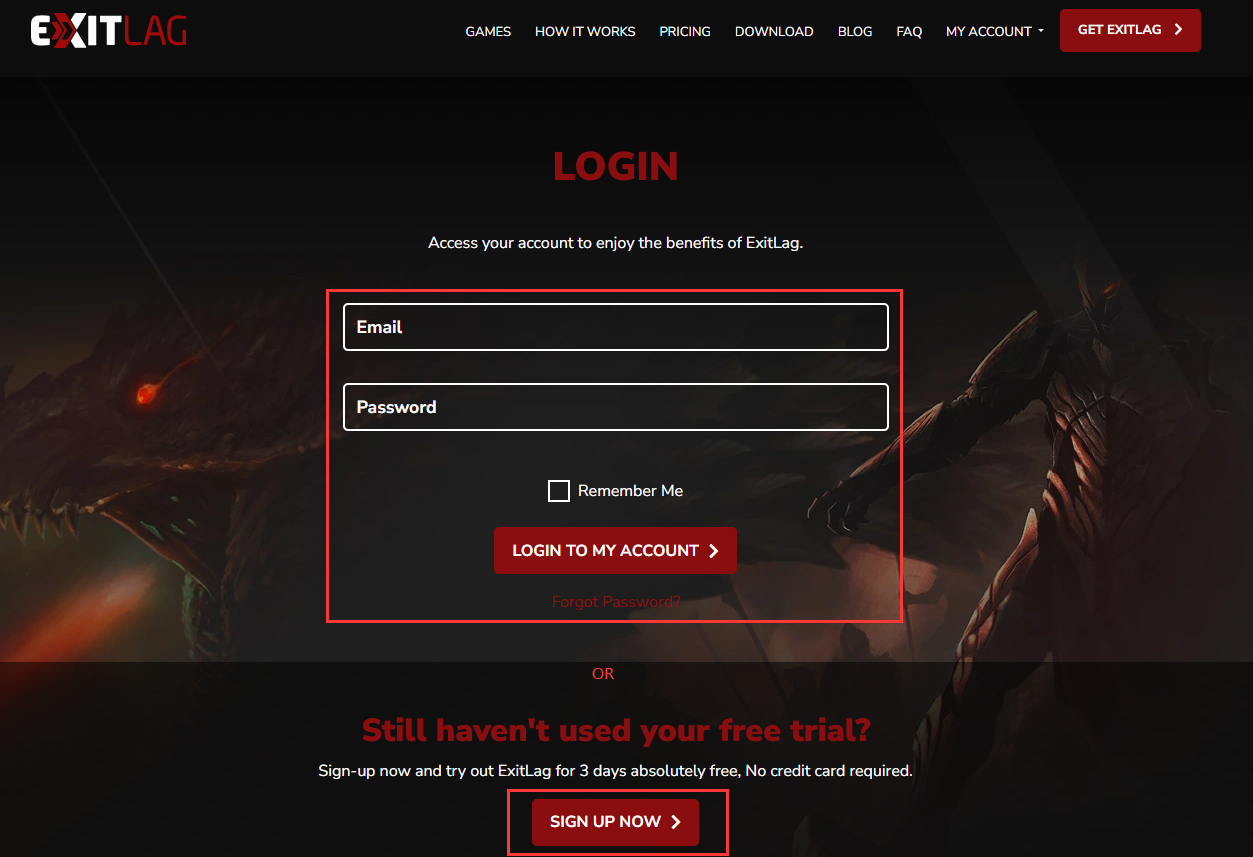 Step 2: Once logged in, kindly click on "My Account" and choose "Account Details". Then, select "Prepaid Codes".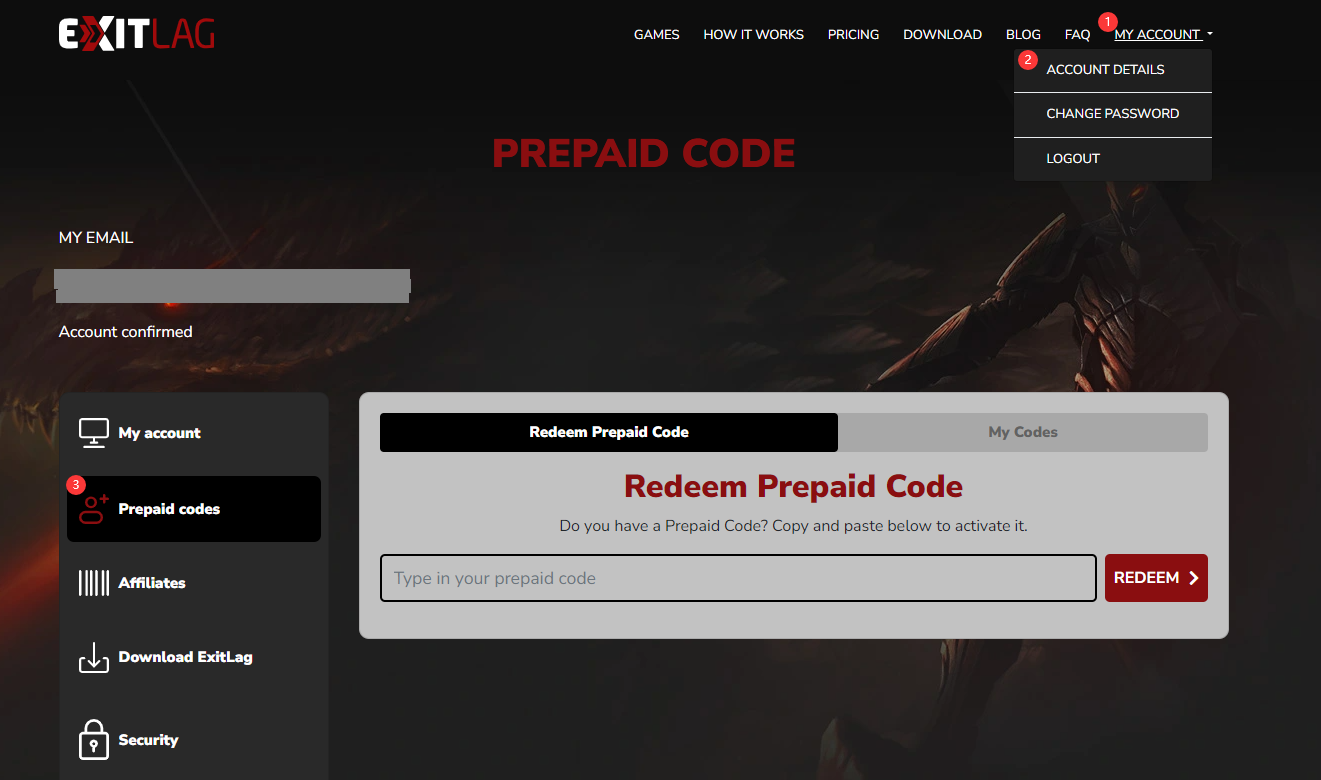 Step 3: Please enter the code purchased from SEAGM, then click "Redeem'.

Step 4: Your account subscription will be updated immediately once the redemption is successful.
For more information, kindly contact or visit ExitLag Official Helpdesk.
Thank you.
Visit the SEAGM Support site for quick answers and guides.
Need support? Contact our Customer Support via LiveChat.
Related articles:
How to purchase ExitLag Subscription in SEAGM?
How to redeem coupons in SEAGM?