New features for redeeming coupon codes had just been introduced by SEAGM. SEAGM's members are now able to redeem and use the added coupons when performing checkout.
Note:
1. Available coupons offered by SEAGM are for selected products ONLY. Items offered for the coupon will be displayed when you click on the details.
2. Coupons are not able to merge with special deals products available in SEAGM.
3. Coupons are based on stock availability ONLY.
4. SEAGM reserves the right to change the terms and conditions at any time without prior notice.
Step 1: Kindly login to your SEAGM account to proceed next.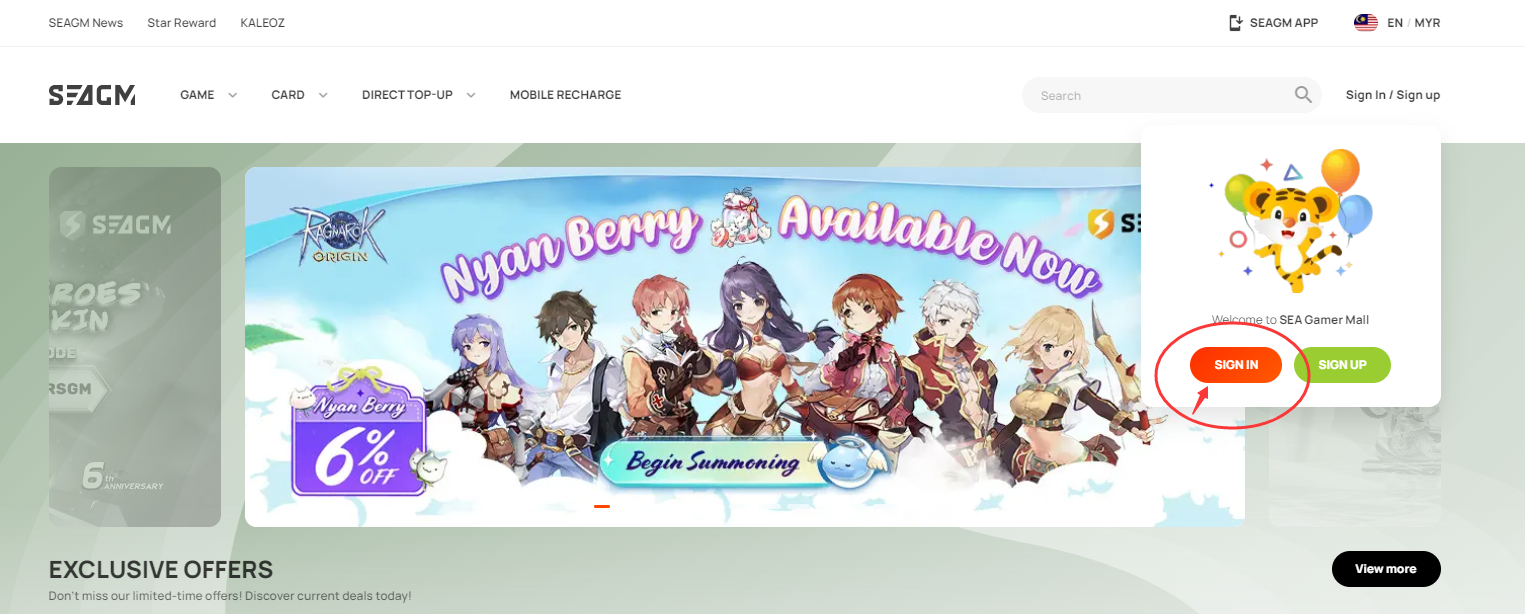 Step 2: Once logged in, in the top right corner, click on the icon and select "My coupons".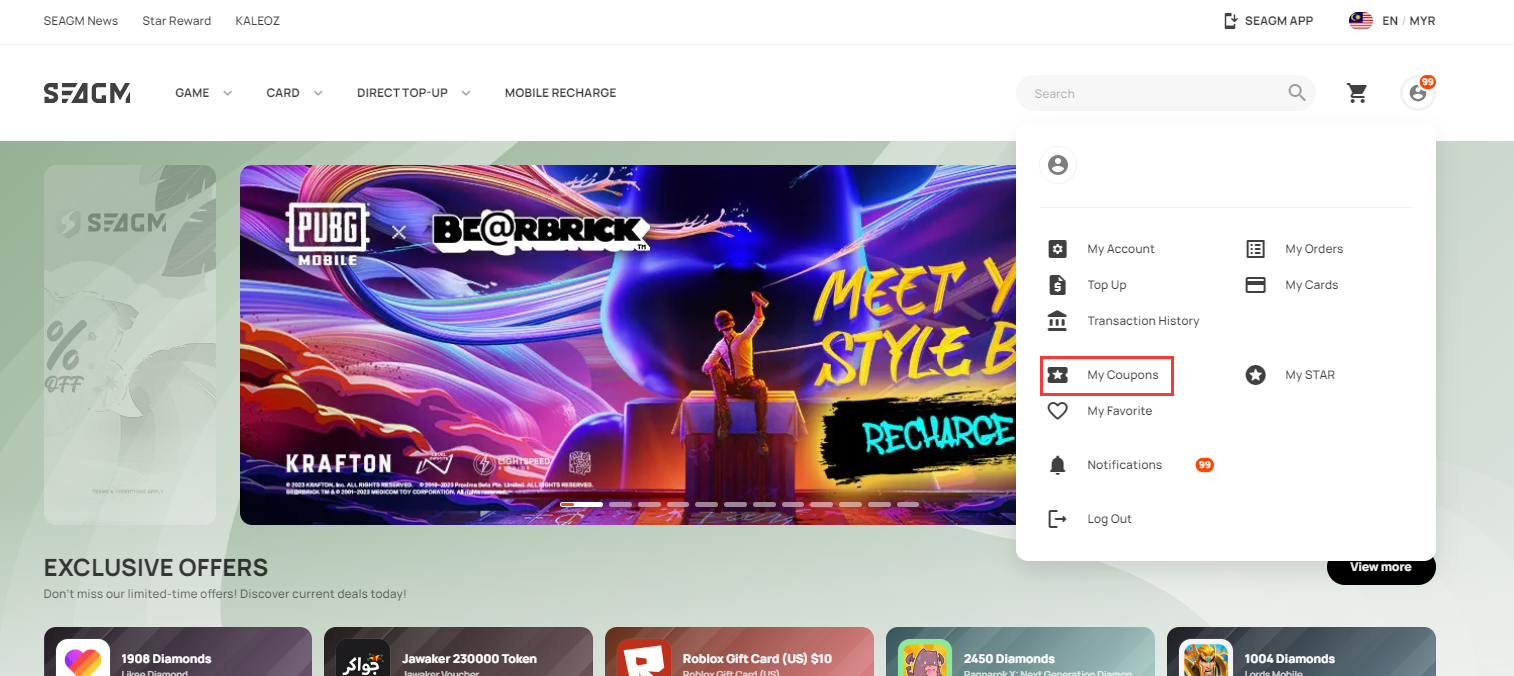 Step 3: Next, click on the "Redeem" button on the right side of the page and you will see the redemption code box.

Step 4: Enter the coupon exchange code and click "Redeem Coupon". The coupon will be stored in your "My coupons" once successful.
Step 5: Select the products that you would like to purchase and choose the coupon before proceeding with checkout. The amount will be automatically deducted according to the coupon value.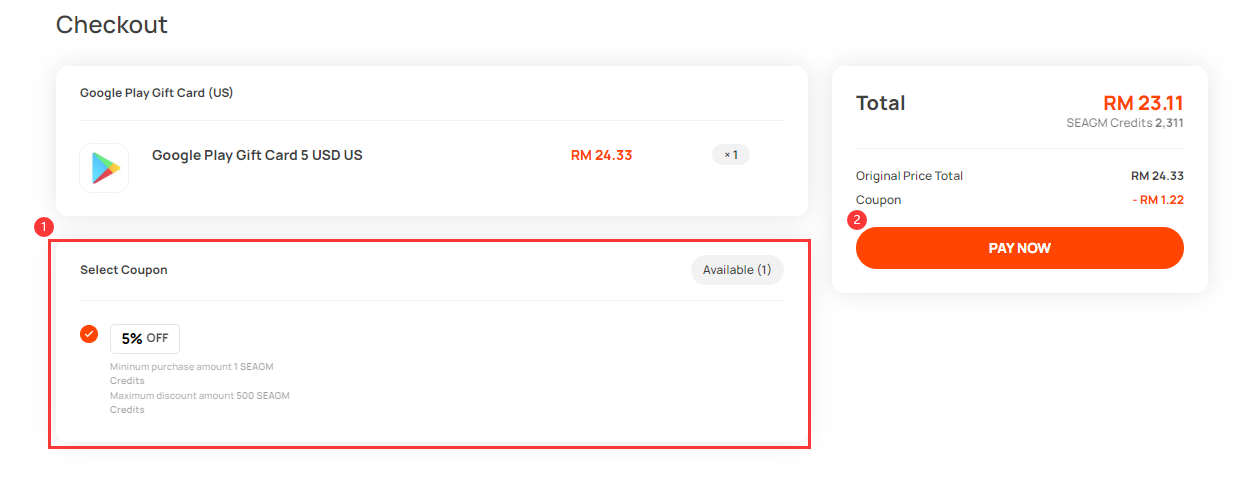 Step 6: Once clicked on "Pay Now," you will be directed to the final checkout page where you can choose your favourite payment option. The exact amount will be displayed based on your chosen payment option, including processing fees. You may then confirm and complete the transaction as usual.
Step 7: Once payment is completed, you may view your order status, under "My Orders".
Thank you.
Visit the SEAGM Support site for quick answers and guides.
Need support? Contact our Customer Support via LiveChat.
Related articles:
How do I apply coupons to products with special deals in SEAGM?
How to redeem coupons in SEAGM?