Wonder what is G-COIN?
G-COIN is a new form of PUBG currency, with which you can purchase various in-game items. In-game items can be purchased within the amount of G-COIN possessed by a player. After purchasing in-game items successfully, the G-COIN would be deducted from your balance right away.
Step 2: Kindly log in to your PUBG game account. Then, click "Store" at the lobby, scroll down to the bottom page menu, and select "Add Bonus/Gift Card".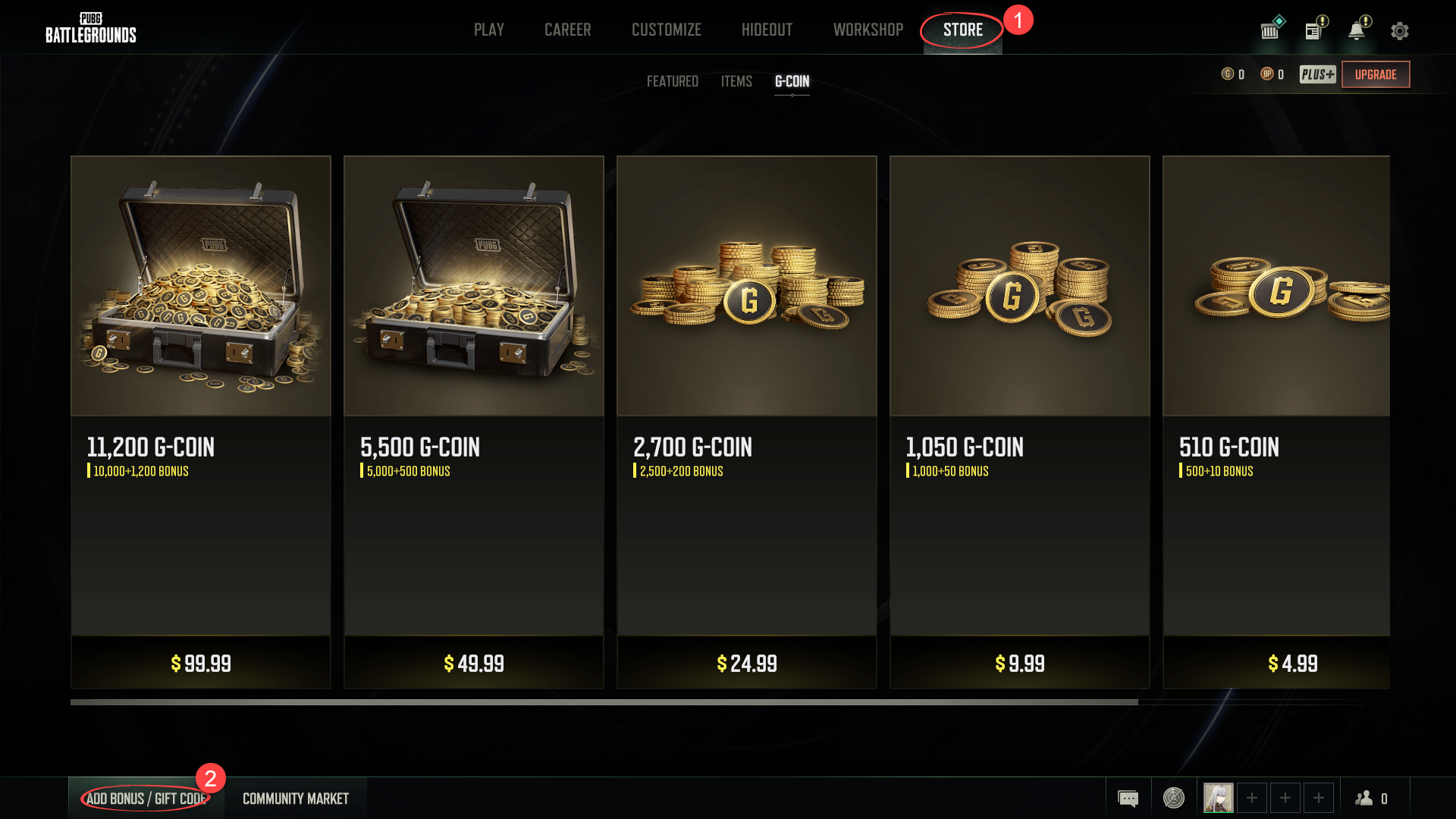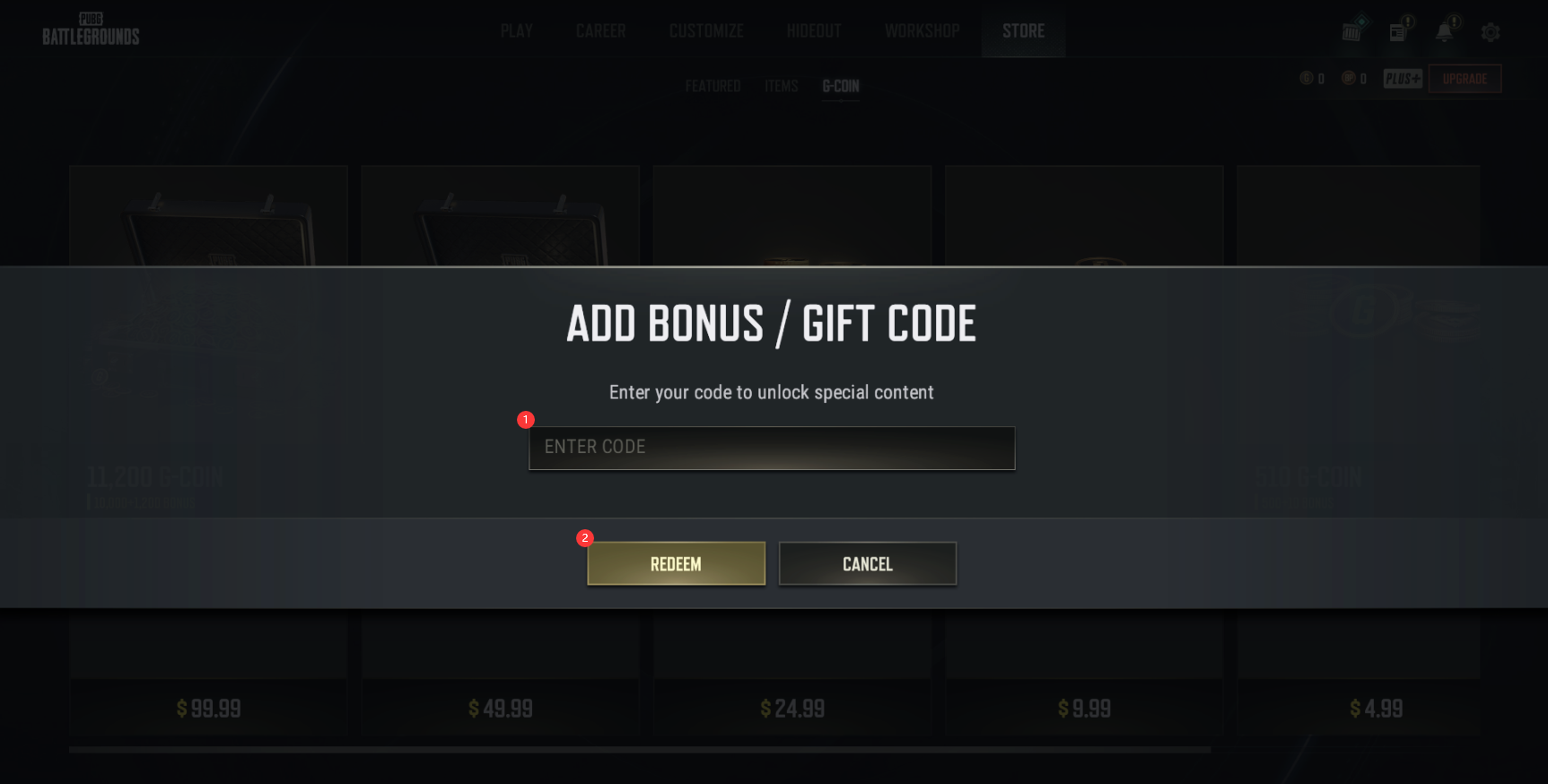 Step 4: Once done, your account will automatically be updated with the G-Coins balance or you may re-log your game account for checking.