About:
Auto Chess is a brand new, highly competitive multiplayer online strategy game created by Drodo and Dragonest Co.Ltd, released and technically supported by Dragonest Co.Ltd. Players will build their own economic system and use unique units to fight against each other in an 8 player last man standing scenario. Put your strategy skills against 7 other players at the same time and proof-prove your skill to adapt your strategies in real time. ImbaTV will manage Auto Chess' global eSports tournaments. No matter where you're from, you can challenge the top players from all over the world. The world's top Auto Chess eSports league is waiting for you!
Step 1: Register or log in to SEAGM, then on the top right side of the page, search "Auto Chess"
Step 2: Select "Auto Chess Donuts" and choose the preferred amount of Donuts. After choosing, kindly enter the User ID. Then, click "Buy Now" to proceed.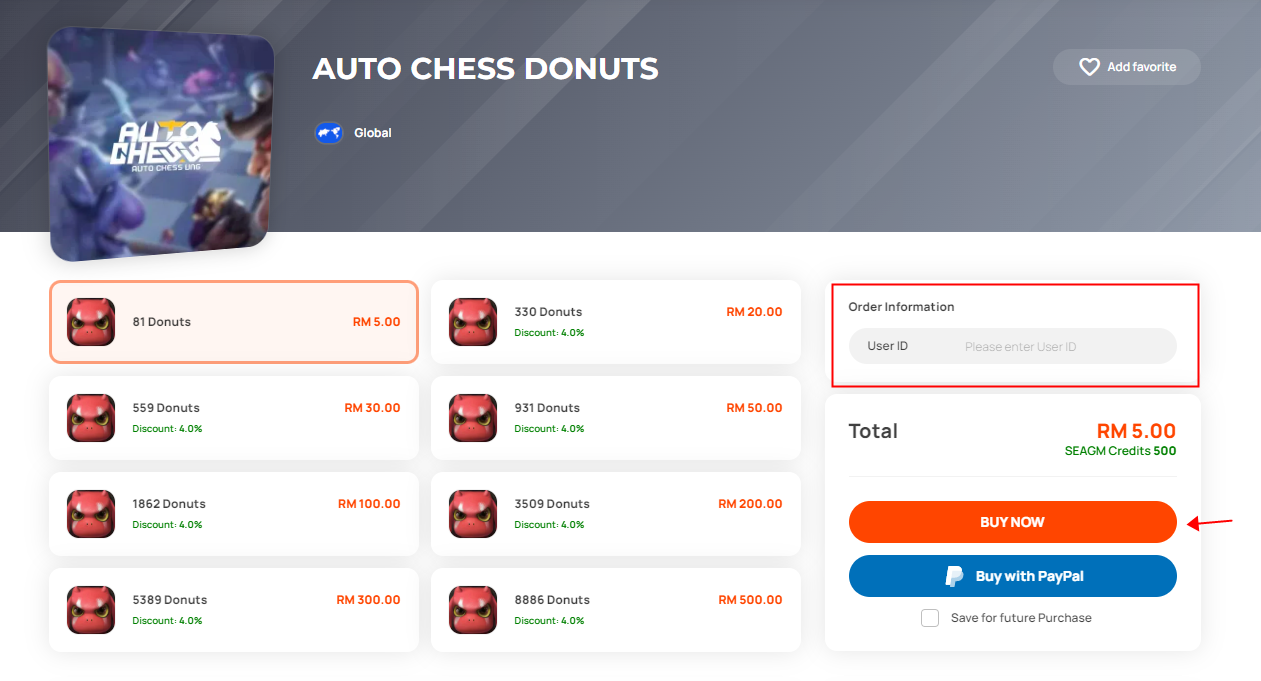 Step 3: Kindly confirm the number of donuts then click on "Pay Now".

Step 4: Pick your desired payment method and click "Pay Now" to complete your payment.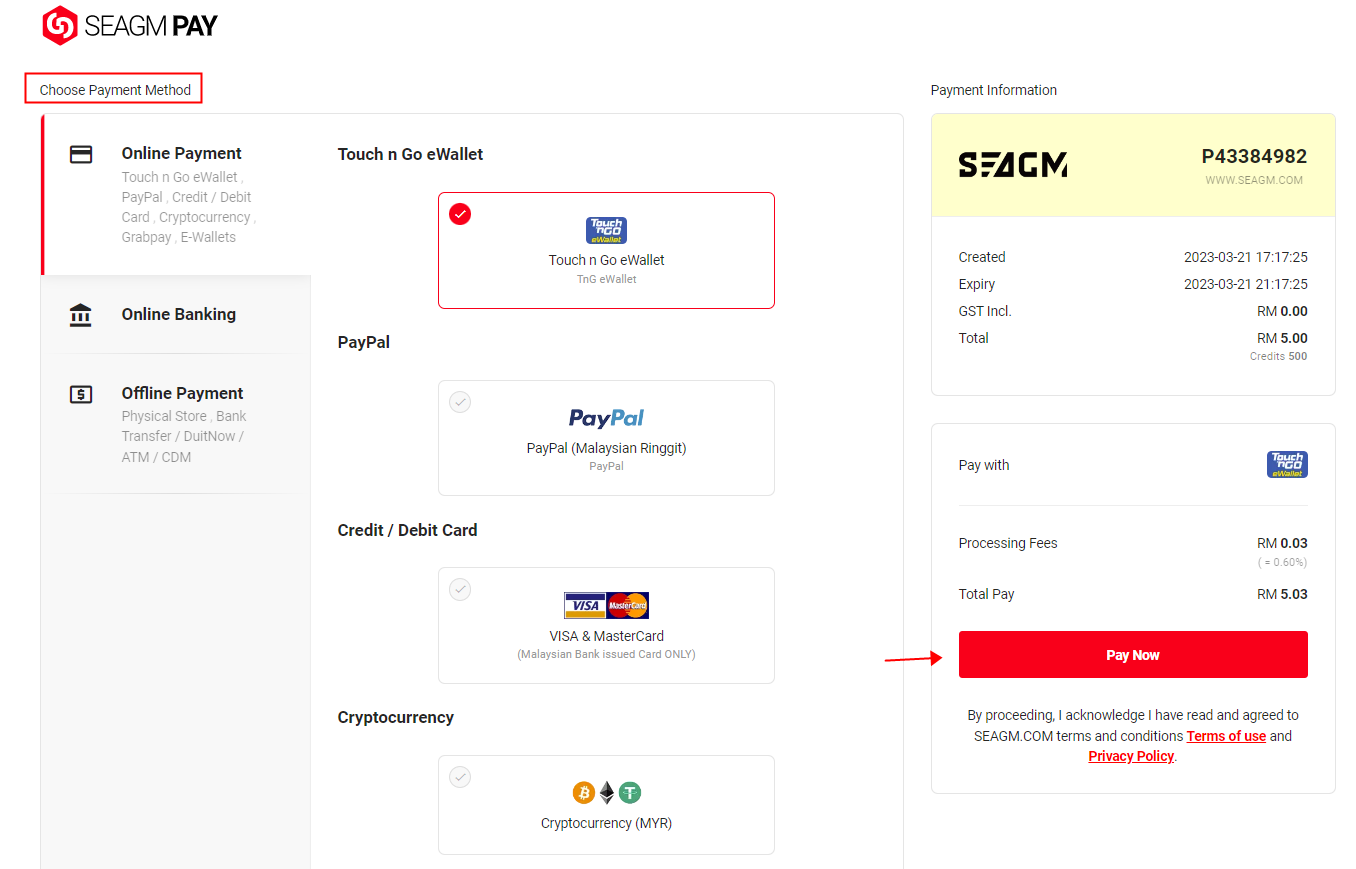 Step 5: Once payment is completed, you may view your order status, under "My Orders".
Thank you.
You can visit the SEAGM Support site for quick answers and guides.
Need support? Contact our Customer Support via LiveChat.
Related articles:
How to redeem Cherry Credits CC purchased from SEAGM?