@Cash is the credit system used by both Asiasoft Passport and PlayPark. Our members* will be able to use @Cash to redeem game cash that is to be used in all games published by Asiasoft Online such as MapleSEA and more.
Note: For currency changing in PlayPark PlayMall, only once every two months time.
Step 2: Visit the PlayPark PlayMall official site to proceed. You will be requested to log in to the account before redeeming those codes.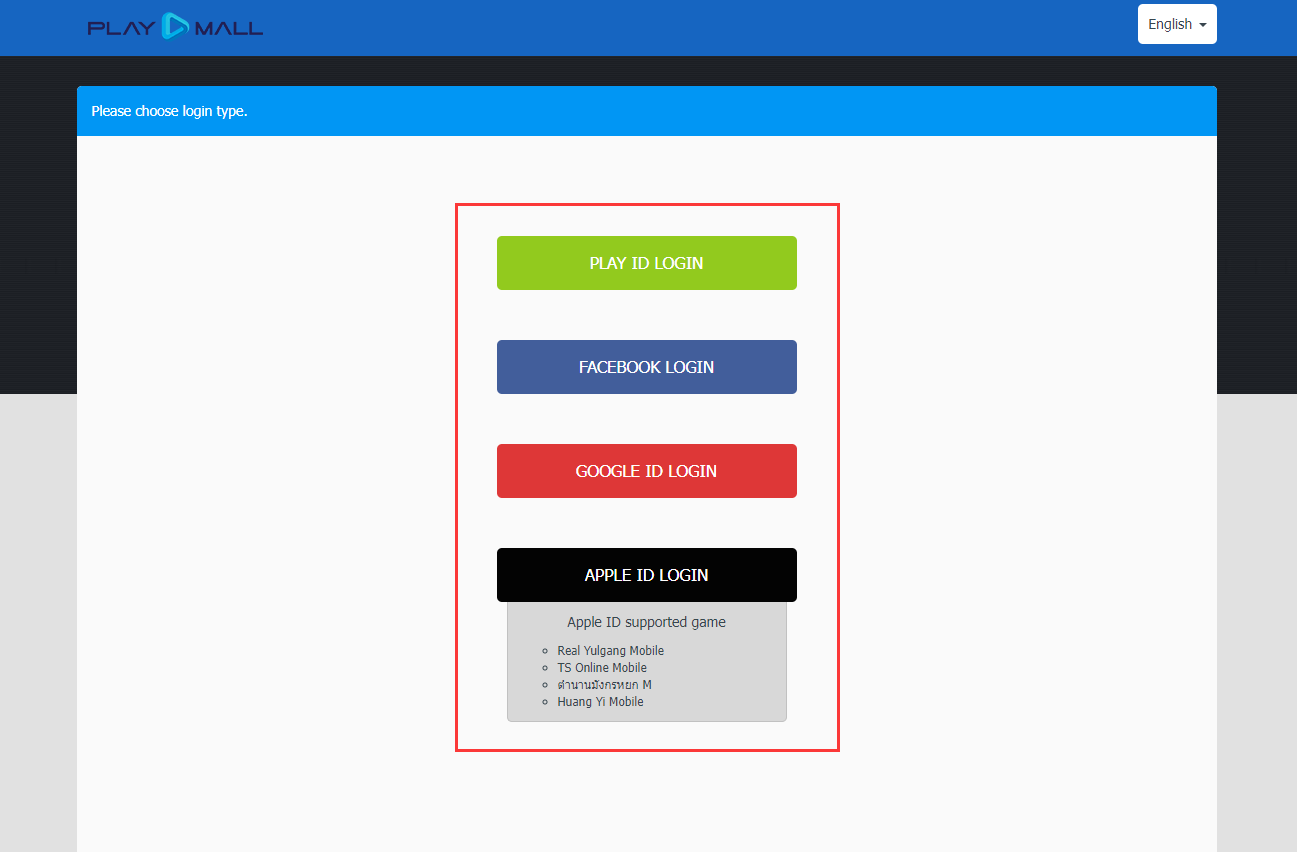 Step 3: Once logged in, kindly select your currency and click "Top Up".
Note: Please make sure that your playpark playmall account is selected according to the right currency [SGD/MYR/THB].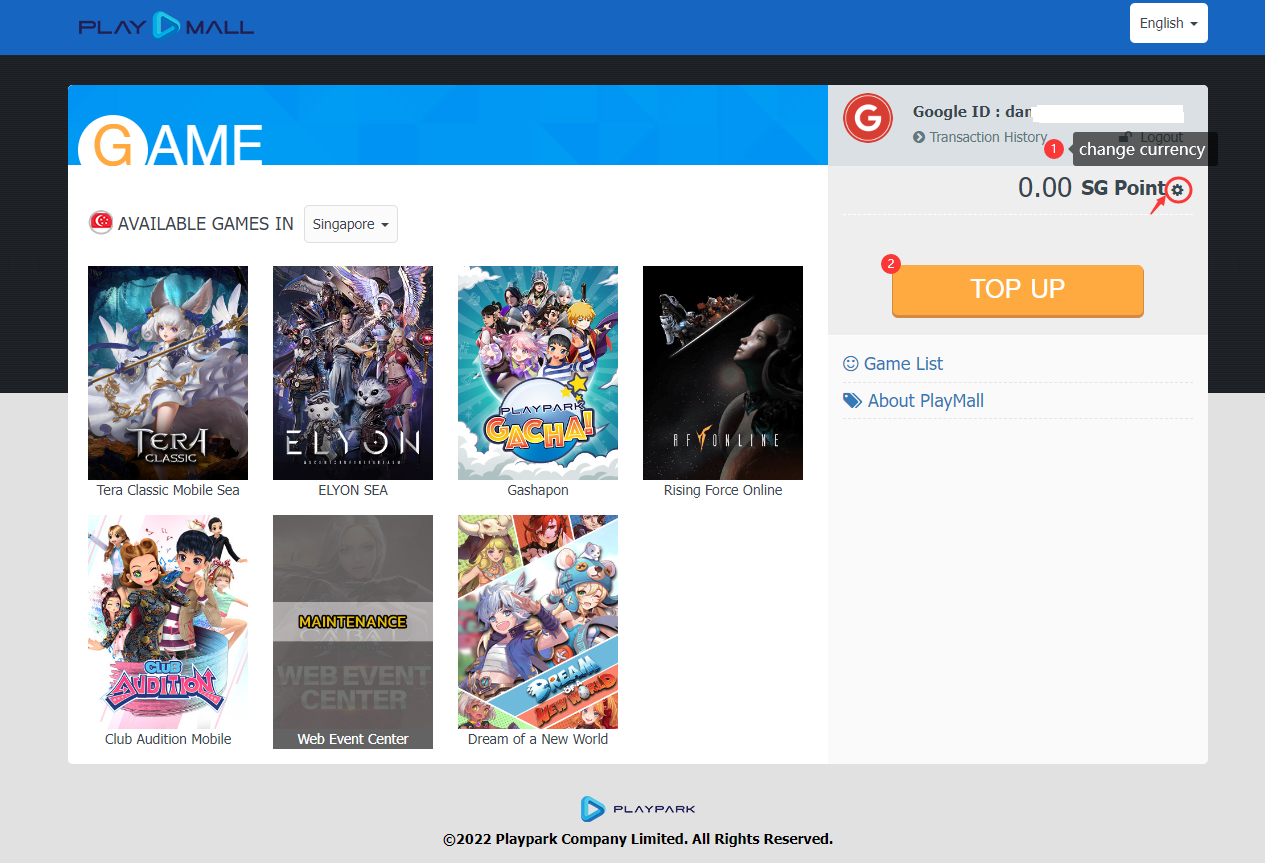 3 [i]: Here's how it looks like for the currency changing page: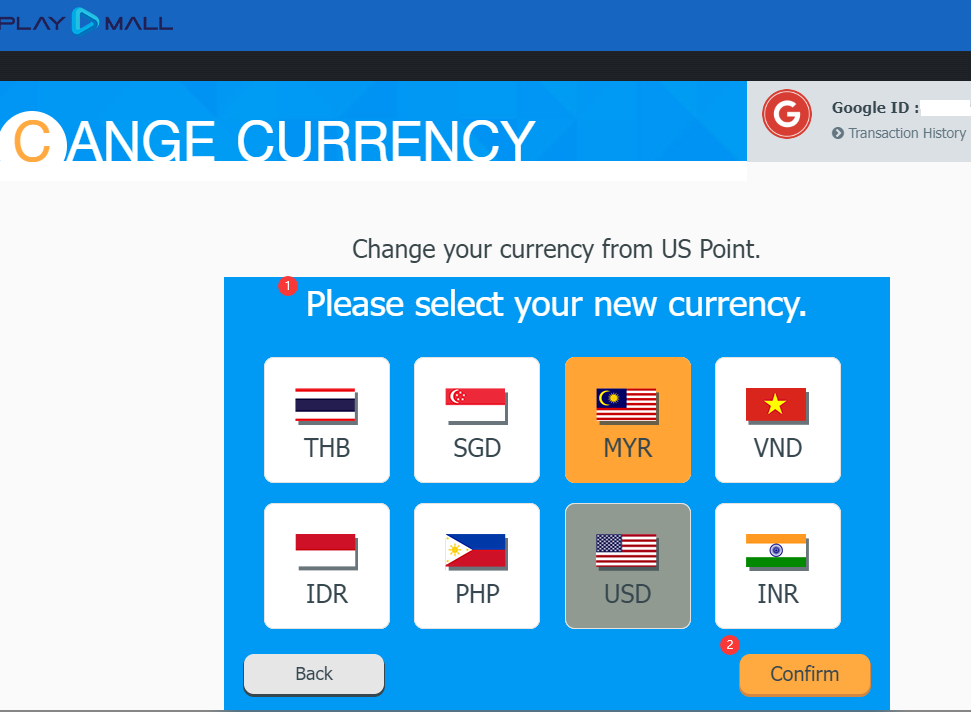 Step 4: Then, select @Cash Singapore/ @Cash Malaysia / @Cash Thailand to proceed with checkout.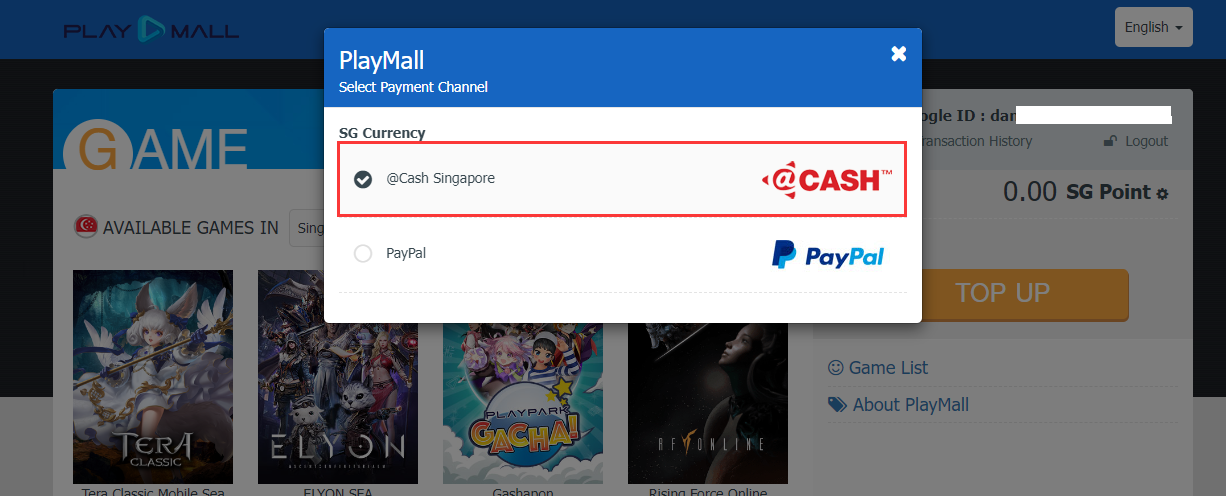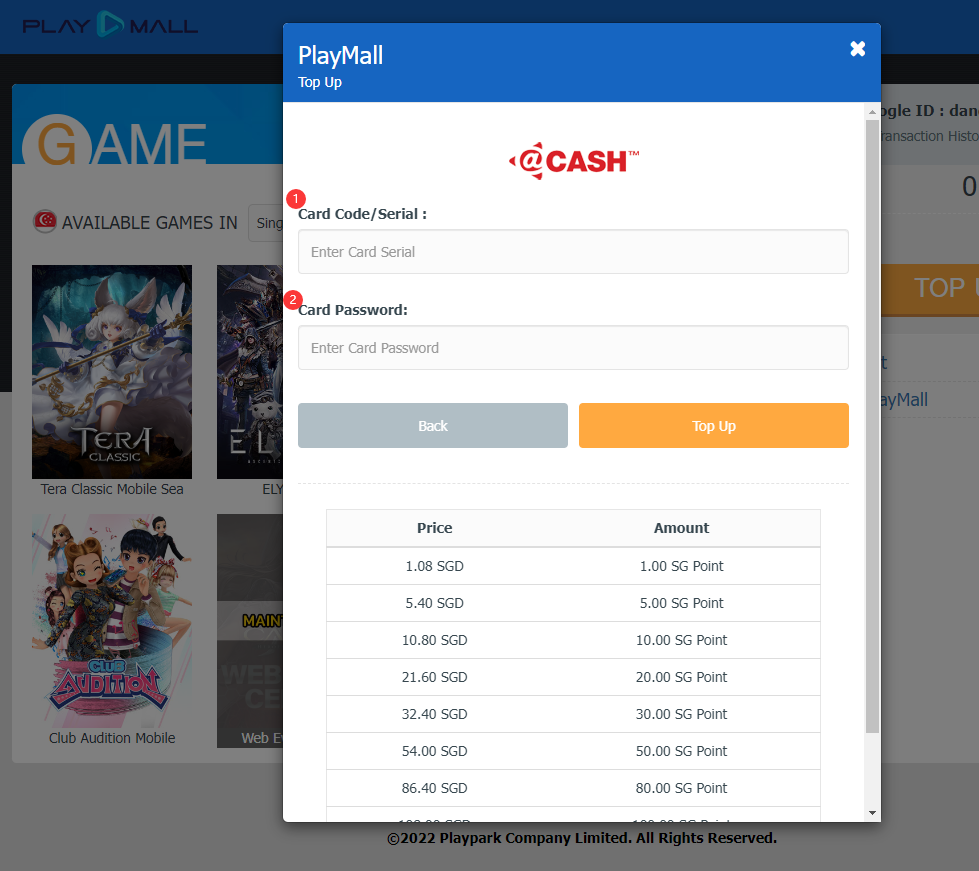 Step 6: Now, you have successfully topped up PlayPark Point to your account. Kindly refresh to check on it.