Puzzles and Survival is a combination of two of the most acclaimed genres in the mobile game: base building and match-3 puzzle RPGs. A deadly virus outbreak spread across the world. Almost all of humanity has turned into zombies. Your mission is to lead your followers to survive the apocalypse. Match-3 Puzzle meets strategy now and solves the mysteries and builds an impenetrable sanctuary! The future of humanity is in your hands.
Step 1: Register or log in to SEAGM, then on the top right side of the page, search "Puzzles"
Step 2: Select "Puzzles & Survival Vouchers" and choose the preferred amount of vouchers. After choosing, kindly enter your account ID, character name and server. Then click "Buy Now" to proceed.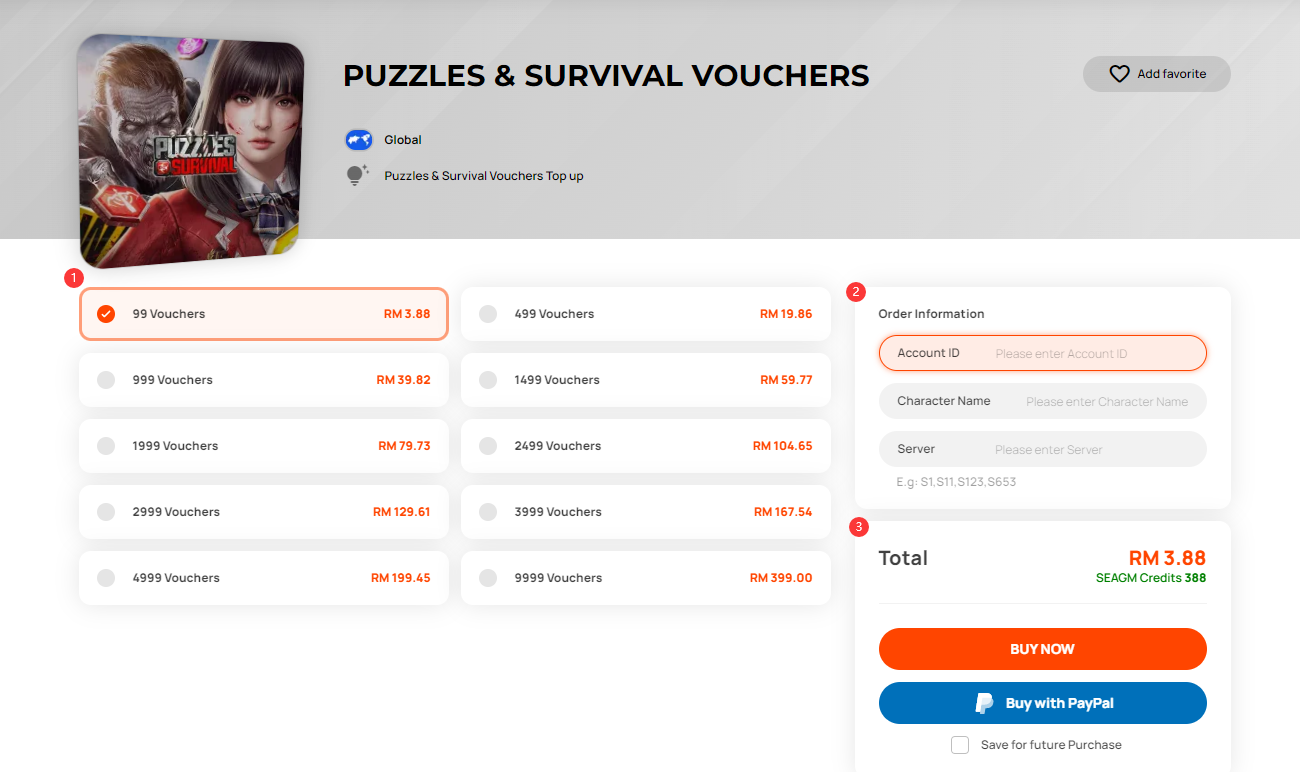 Step 3: Kindly confirm the voucher amount then click on "Pay Now".

Step 4: Pick your desired payment method and click "Pay Now" to complete your payment.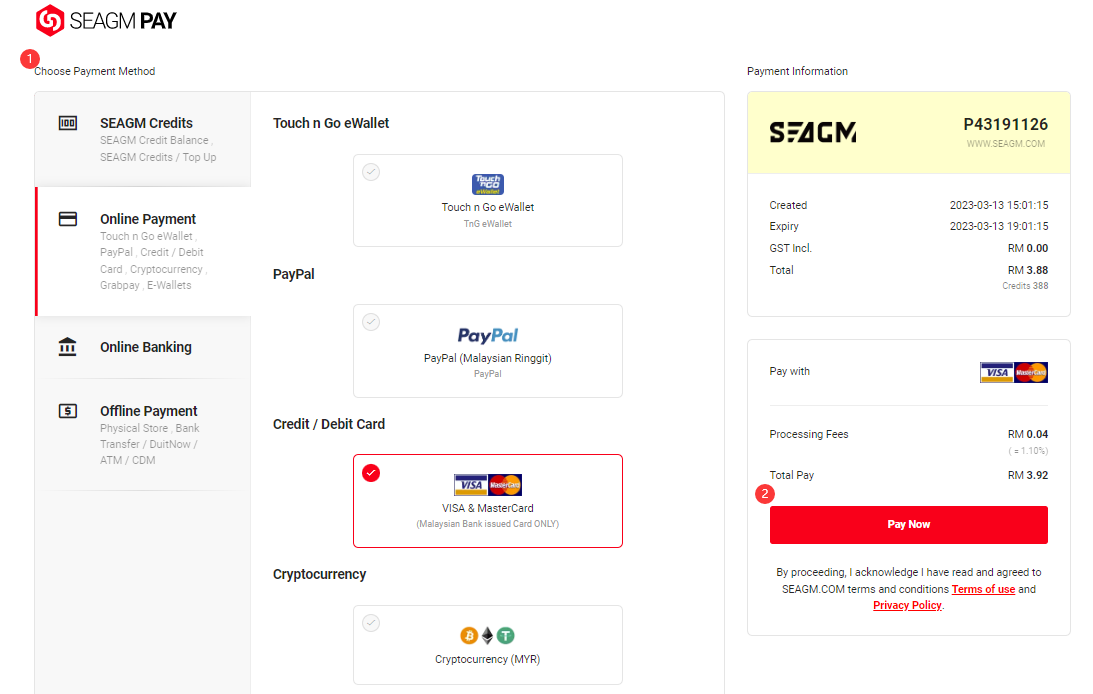 Step 5: Once payment is completed, you may view your order status, under "My Orders".
Thank you.
You can visit the SEAGM Support site for quick answers and guides.
Need support? Contact our Customer Support via LiveChat.
Related articles:
How to top up Time Raiders Blue Diamonds in SEAGM?
How to top-up Dead by Daylight Mobile Auric Cells [SEA] in SEAGM?