Beat Party is a free-to-play multiplayer online casual rhythm game, you can enjoy various songs and 4 modes of dance in it. Beat Party is a perfect time-passing game. You can enjoy songs, dances and warm accompany here. Match a real-time chat in a fabulous virtual 3D hall! You can also earn diamonds in the game by holding a great party, and attracting others to donate to you. Making friends isn't that hard. Find the song you like and finish the dance, or join a random party in the chatting room, maybe he/she is just there. Rank No.1 to catch his/her attention!
Step 1: Register or log in to SEAGM, then on the top right side of the page, search "Beat"
Step 2: Select "Beat Party SEA Diamond" and choose the preferred amount of diamonds. After choosing, kindly enter your Player ID. Then click "Buy Now" to proceed.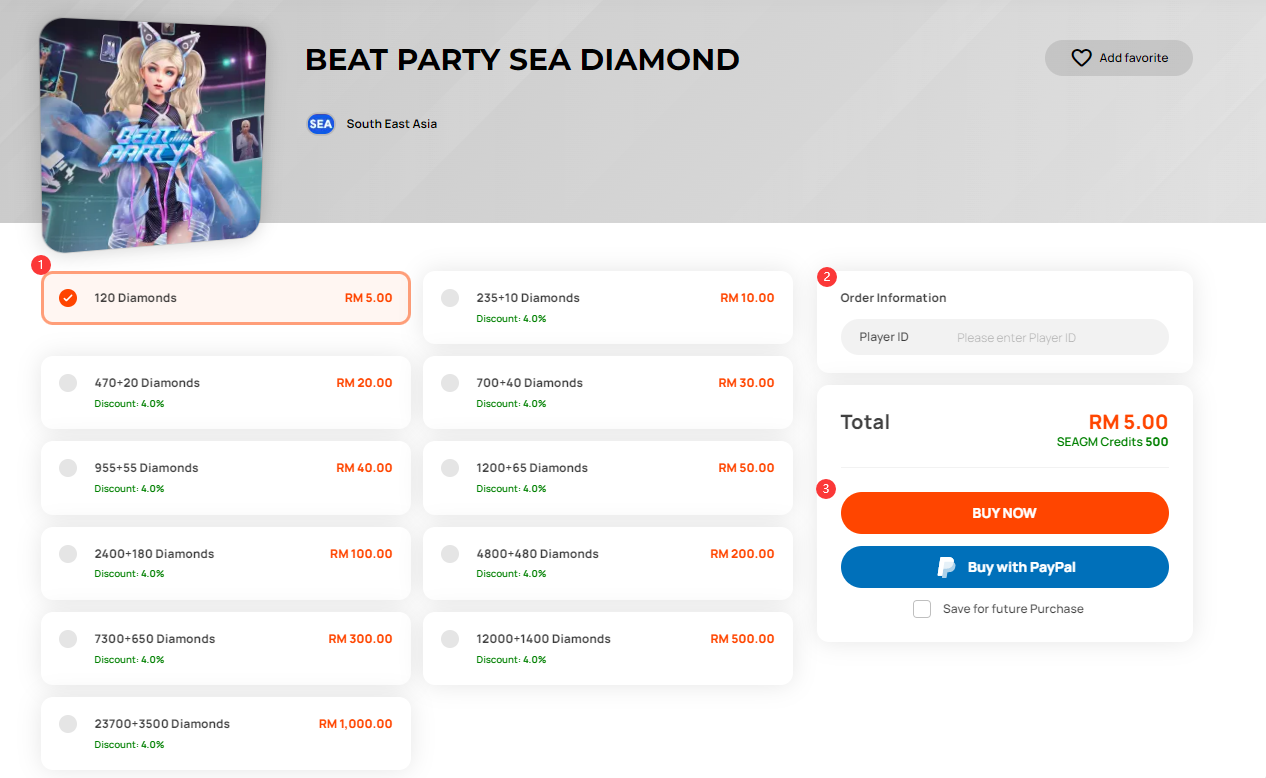 Step 3: Kindly confirm the diamonds amount then click on "Pay Now".

Step 4: Pick your desired payment method and click "Pay Now" to complete your payment.
Step 5: Once payment is completed, you may view your order status, under "My Orders".
Thank you.
You can visit the SEAGM Support site for quick answers and guides.
Need support? Contact our Customer Support via LiveChat.
Related articles:
How to topup Chimeraland Sage SEA in SEAGM?