eBay Gift Card allows you to pay for almost any item available on the eBay site. You can use your gift card to shop from millions of items in Electronics, Toys, Motors, Fashion, Home & Garden, Art, Collectibles, Sporting Goods, and everything in-between conveniently without stressing about getting out of the house. eBay Gift Card is the perfect gift to give your loved ones with no expiry period. So use it to shop now or wait for the special offer!
Note: If you do not have PayPal linked to eBay, you will be redirected to PayPal upon clicking "Confirm and pay" in order to log in. This will happen even if your eBay gift card covers the entirety of your purchase.
Step 1: Once completed the purchase from SEAGM, kindly retrieve your game card code in "My Cards".
Step 2: Visit the eBay Official Shopping site and proceed with login.
Step 3: Once logged in, kindly select your preferred items and click "Buy it Now" or "Add to Cart". After proceeding to the payment page, you will be requested to select your payment method, enter the billing address, and confirm the products. Then, you will see the "Gift cards, coupons, eBay Bucks" section.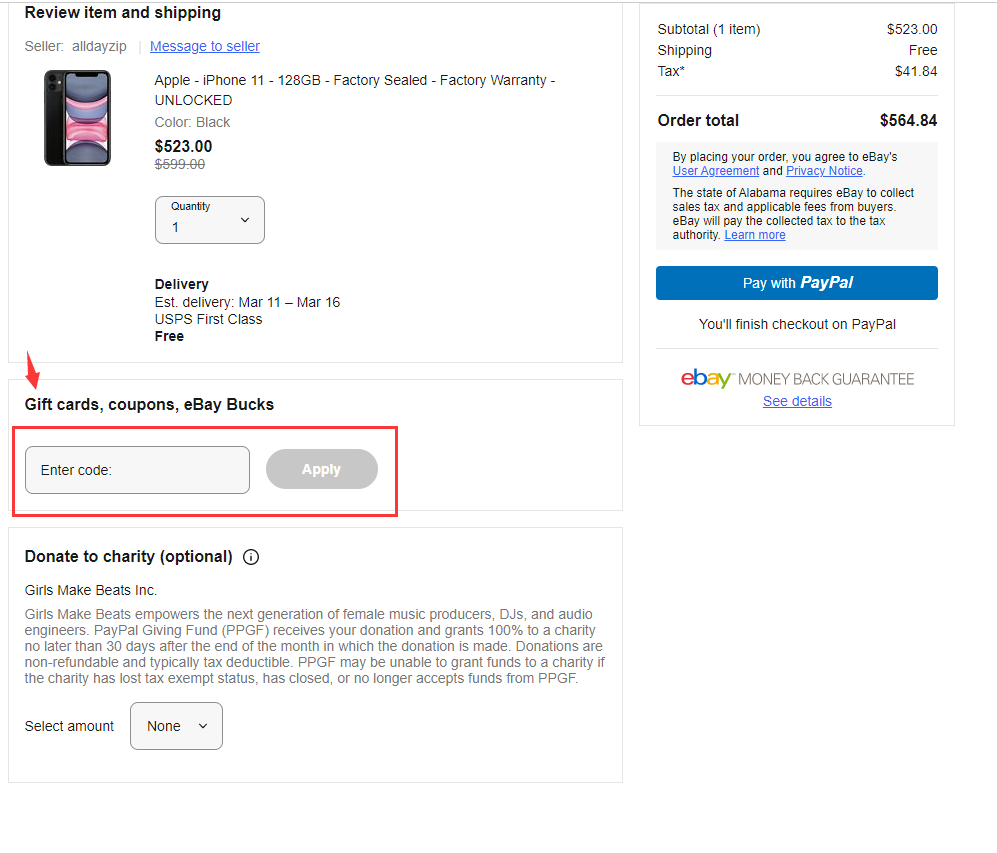 Step 4: Kindly enter the voucher code purchased from SEAGM and click "Apply". Once succeed, your item total will then be updated. If there's enough money on your eBay gift card, you will see your balance at $0.00. Otherwise, you will see the remaining balance.
Step 5: Review the payment details and click "Confirm and Pay" to complete your checkout via PayPal/bank card[s].
eBay Gift Card[s] available in SEAGM:
Thank you.
Visit the SEAGM Support site for quick answers and guides.
Need support? Contact our Customer Support via LiveChat.
Related articles:
How to redeem Airbnb Gift Card purchased from SEAGM?