Teen Patti Gold, a popular household card game of Indian origin, is one of the highest-grossing games in India with over 6 million monthly active players globally. You'll need both strategy and luck to win this highly compelling game!
Step 1: Once completed the purchase from SEAGM, kindly retrieve your game card code in "My Cards".
Step 2: Visit the Moonfrog official site for redemption.

Step 3: Click on "Select Voucher Source" and select "Mint Route".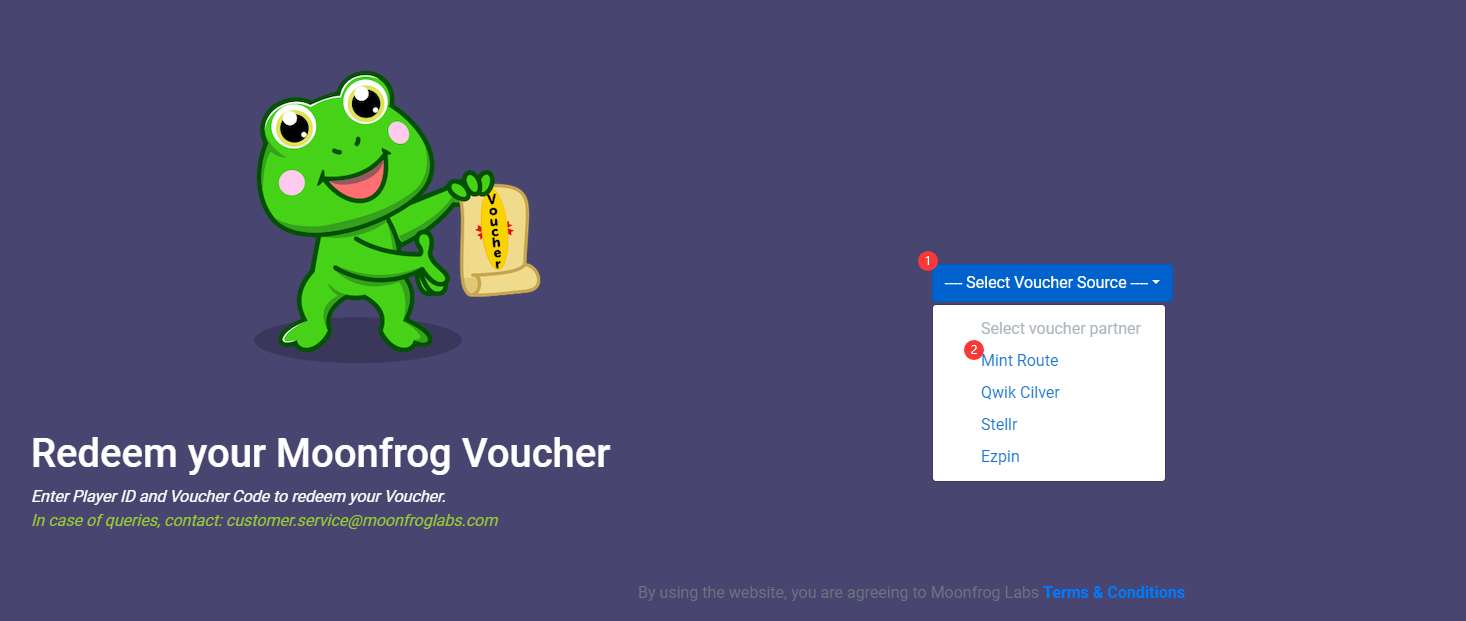 Step 4: Enter the Player ID then confirm again the Player ID and enter the 12-digit Teen Patti voucher code purchased from SEAGM. Next, click "Redeem Voucher" to proceed.

Step 5: After redeeming successfully, the chip/gold[s] will be updated in your Teen Patti account. You may also take a screenshot after redemption is successful for future reference.
Thank you.
Visit the SEAGM Support site for quick answers and guides.
Need support? Contact our Customer Support via LiveChat.
Related articles:
How to topup Teen Patti Gold Chips Pack in SEAGM?