Over the years, Grab has expanded their offerings across Southeast Asia to include deliveries, mobility, financial services, enterprise, and others—all through one super-app. These services connect consumers from all walks of life with everyday entrepreneurs, providing delightful experiences and fulfilling the everyday needs of millions across 428 cities and 8 countries. Try it out today!
Note:
1. A processing fee of 4% will be applied automatically during each checkout. Fees vary and may change from time to time.
2. GrabPay [PHP] payment method is ONLY available for Philippine users under the Philippine peso [PHP] in SEAGM.
3. Kindly make sure that NO virtual private network (VPN) has been enabled during checkout.
Step 1: Choose your products in SEAGM and then click "Pay Now" to be directed to the checkout page.

Step 2: Select Online Payment, under E-wallets, choose your preferred E-Wallet method, then click "Pay Now" to proceed.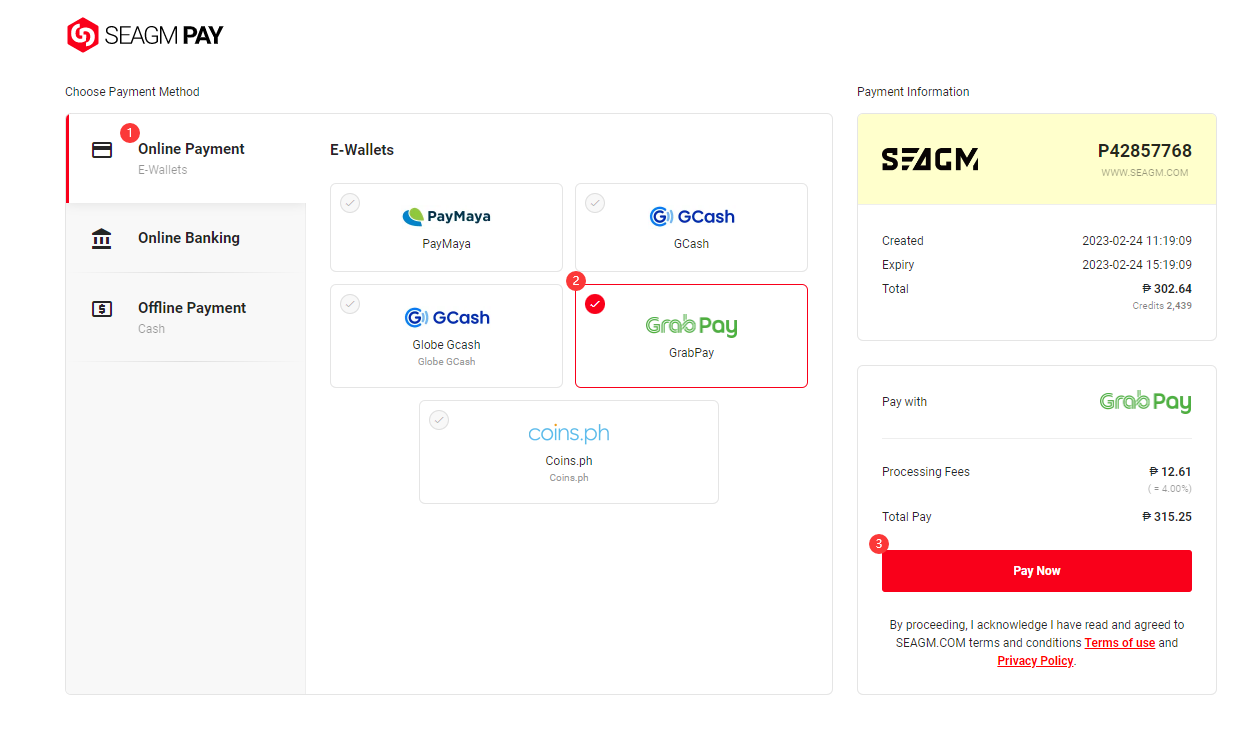 Step 3: Once clicked on "Pay Now", the system will pop out a box for you to enter your national identity card number for verification. Kindly enter correctly and click "Continue Payment".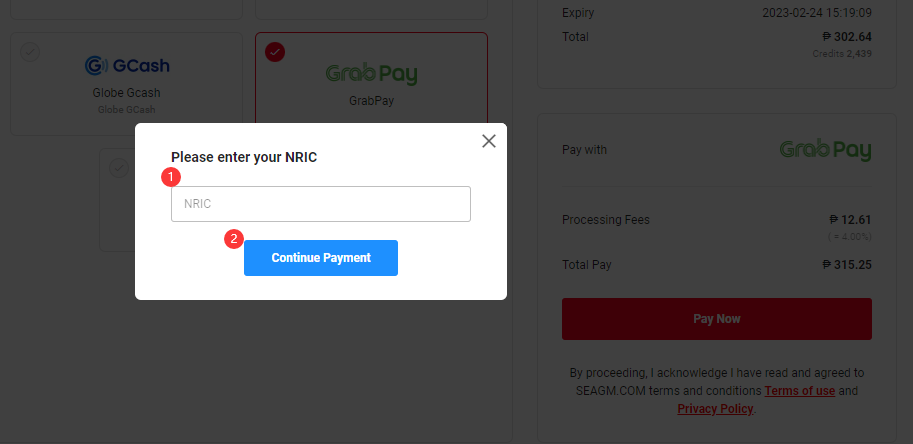 Step 4: Kindly follow the on-screen instructions to make the payment. Once the transaction is completed, please allow the payment gateway to re-direct you back to our website to fully complete the transaction.
***Note: Please allow our website to fully load once your transaction is completed to prevent floating orders.
Step 5: You may your order status under "My Orders" in your SEAGM profile.
Thank you.
Visit the SEAGM Support site for quick answers and guides.
Need support? Contact our Customer Support via LiveChat.
Related articles:
FAQs: Will it be digital or physical code once payment is made?
FAQs: Order placement error "Your IP (1234:5678:900::000) has changed, Please recreate payment"