Firefly Live is a popular global live video streaming social network. Connect, interact and broadcast around the world! Experience the most popular video on social media! It allows you to live stream your special moments, live talk with your friends, make video calls and watch the hottest videos.

Step 1: Register or login to SEAGM, then on the top right side of the page, search "Firefly".
Step 2: Select " Firefly Live Gems" and choose the preferred GEMs amount, then enter your Firefly ID and click "Buy Now" to proceed.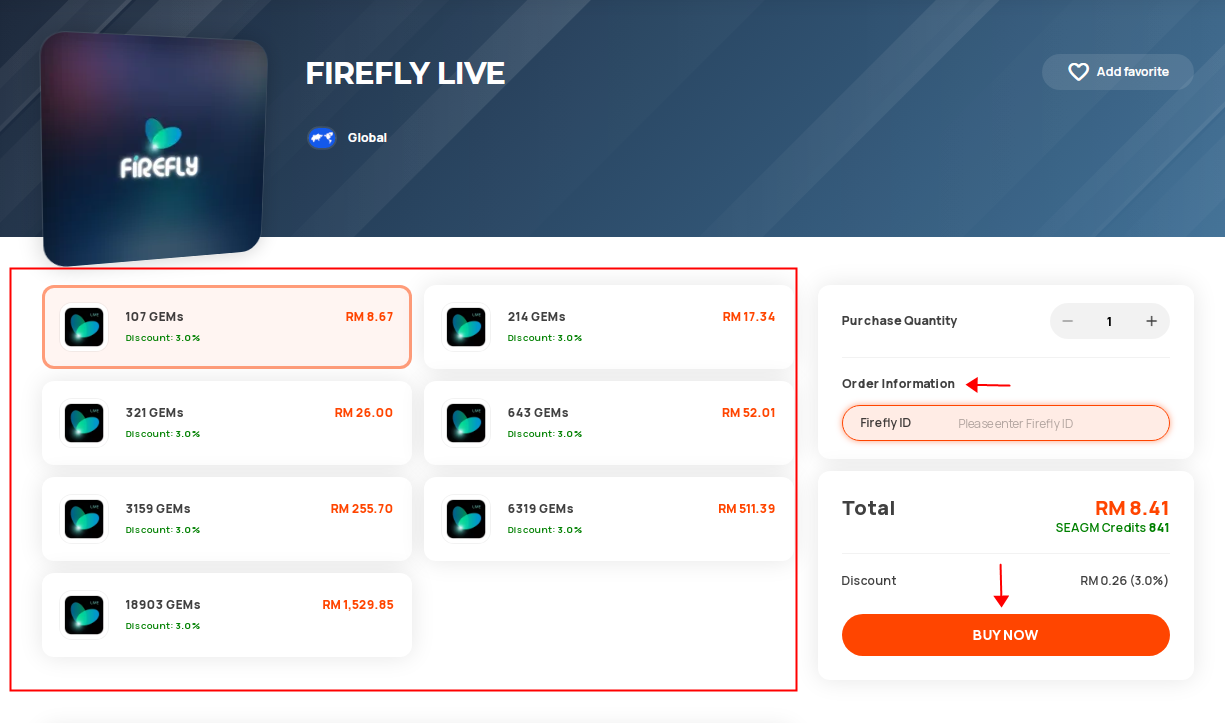 Step 3: Kindly confirm the number of GEMs selected and user details then click "Pay Now".

Step 4: Pick your desired payment method and click "Pay Now" to complete your payment.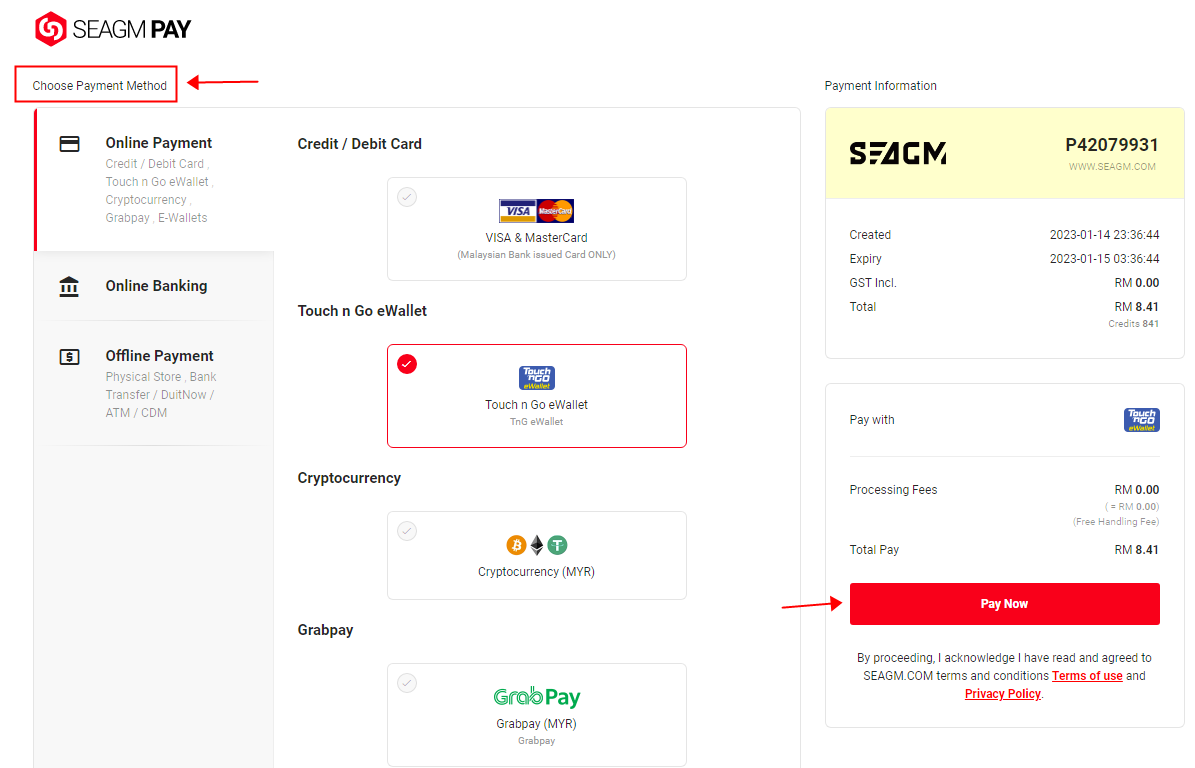 Step 5: Once payment is completed, you may view your order status, under "My Orders".
Thank you.
You can visit the SEAGM Support site for quick answers and guides.
Need support? Contact our Customer Support via LiveChat.
Related articles:
What are the payment options available?
When should I expect my refund?