About StarCraft: Remastered:
Prepare to rediscover a classic. StarCraft: Remastered upgrades Blizzard Entertainment's original sci-fi real-time strategy game and its acclaimed expansion, StarCraft: Brood War, from beginning to end. Experience the intergalactic battle between the Terran, Protoss, and zerg with improved graphics and audio…and the same classic gameplay that made StarCraft a global phenomenon. With StarCraft: Cartooned you can experience StarCraft's classic gameplay with all-new, lighthearted cartoon graphics! StarCraft: Cartooned reimagines every unit, structure, map, menu and story mission in the game, drawing on the lovable artistic style of Carbot Animations, with full gameplay and online.
Step 1: Once completed the purchase from SEAGM, kindly retrieve your game card code in "My Cards".
Step 2: Go to the Battle.net website and log in to your Battle.net account.
Step 3: Once logged in, enter the code into the code redemption box.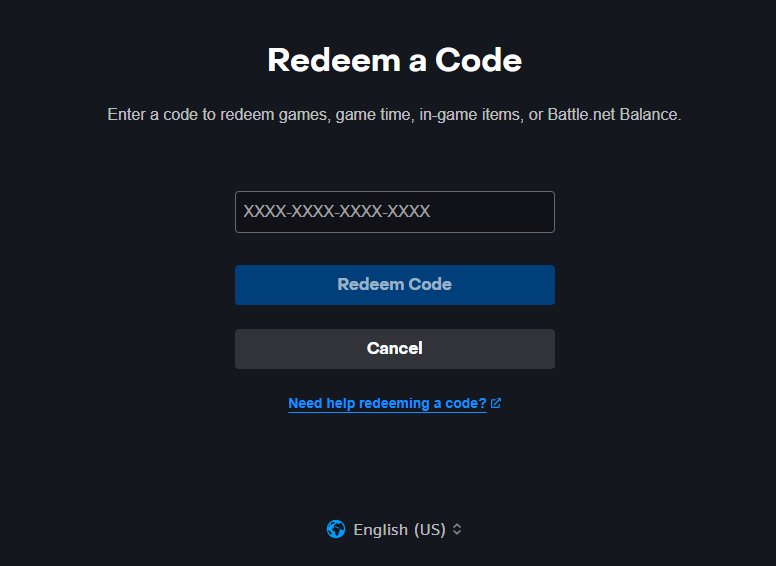 Step 4: Once done, you may enjoy the game!
Thank you.
Visit the SEAGM Support site for quick answers and guides.
Need support? Contact our Customer Support via LiveChat.
Related articles:
How to retrieve the purchased Code/Pin?