About:
QQ VIP/SVIP membership is a value-added service provided by Tencent for QQ users and it covers more than 80 special benefits. All benefits include level boosting, colourful bubbles chatbox, supergroups, identity membership, and personalized business cards. Yellow Diamond Nobleis was created by Tencent for QZone users, offering various great benefits for games, life, functional, four exclusive VIP services and more. The benefit includes yellow diamond identity, game point boosting, Weiyun benefits, online book discounts and more.
Step 1: Register or log in to SEAGM, then on the top right side of the page, search "Tencent QQ".
Step 2: Select "Tencent QQ VIP/SVIP/Yellow Diamond membership" and choose the type of membership. After choosing, kindly enter the QQ number, then click "Buy Now" to proceed.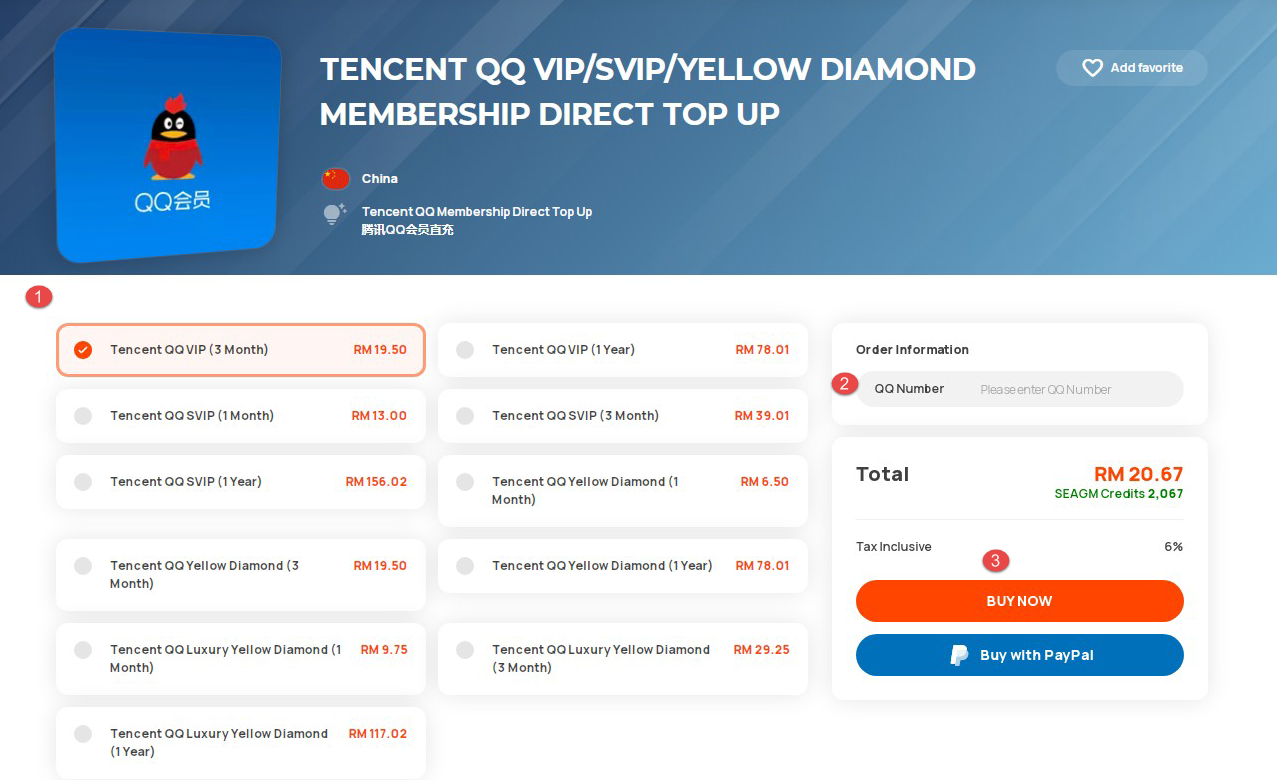 Step 3: Kindly confirm the type of membership, then click on "Pay Now".

Step 4: Pick your desired payment method and click "Pay Now" to complete your payment.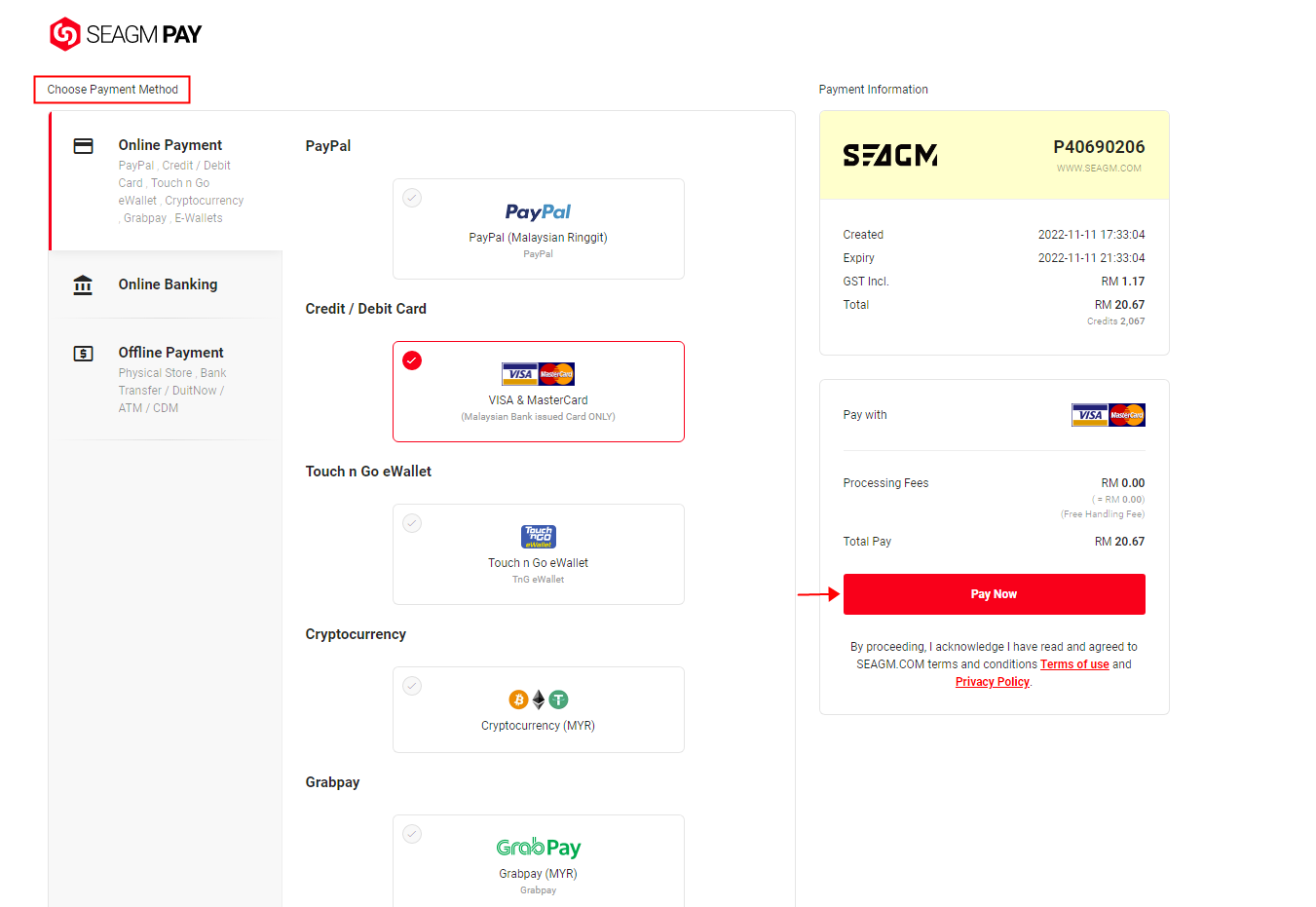 Step 5: Once payment is completed, you may view your order status, under "My Orders".
Thank you.
Visit the SEAGM Support site for quick answers and guides.
Need support? Contact our Customer Support via LiveChat.
Related articles:
How to top up DouYu (CN) Shark Fin in SEAGM?