About:
Live like a hero, and play like a Legend! Apex Legends™ Mobile is here. Multiplayer squads, first-person and third-person shooter gameplay and innovative combat are waiting for you on the battlefield! Jump into intense combat where survival is the only thing that matters. Prove that you have what it takes to make it out alive. Fast-paced innovative combat with shorter matches and more exhilarating action! Squad up with two other players and combine your skill sets to create the ultimate team. Battle against 19 other squads in 60-person battle royale games. Master your legend's abilities and make strategic calls as chaos ensues. Combat comes with new, innovative features such as Jumpmaster Deployments to create epic flights—and fights.
Note:
Apex Legends Mobile Syndicate Gold Pin is
region locked
, please purchase according to your game account registered region.
Step 1: Register or log in to SEAGM, on the top right side of the page, search "Syndicate".
Step 2: Select "Apex Legends Mobile Syndicate Gold Pin" based on your region and choose the amount of the gold, the quantity and click on "Buy Now" to proceed.


Step 3: Kindly confirm the number of gold selected and the quantity then clicks "Pay Now".

Step 4: Pick your desired payment method and click "Pay Now" to complete your payment.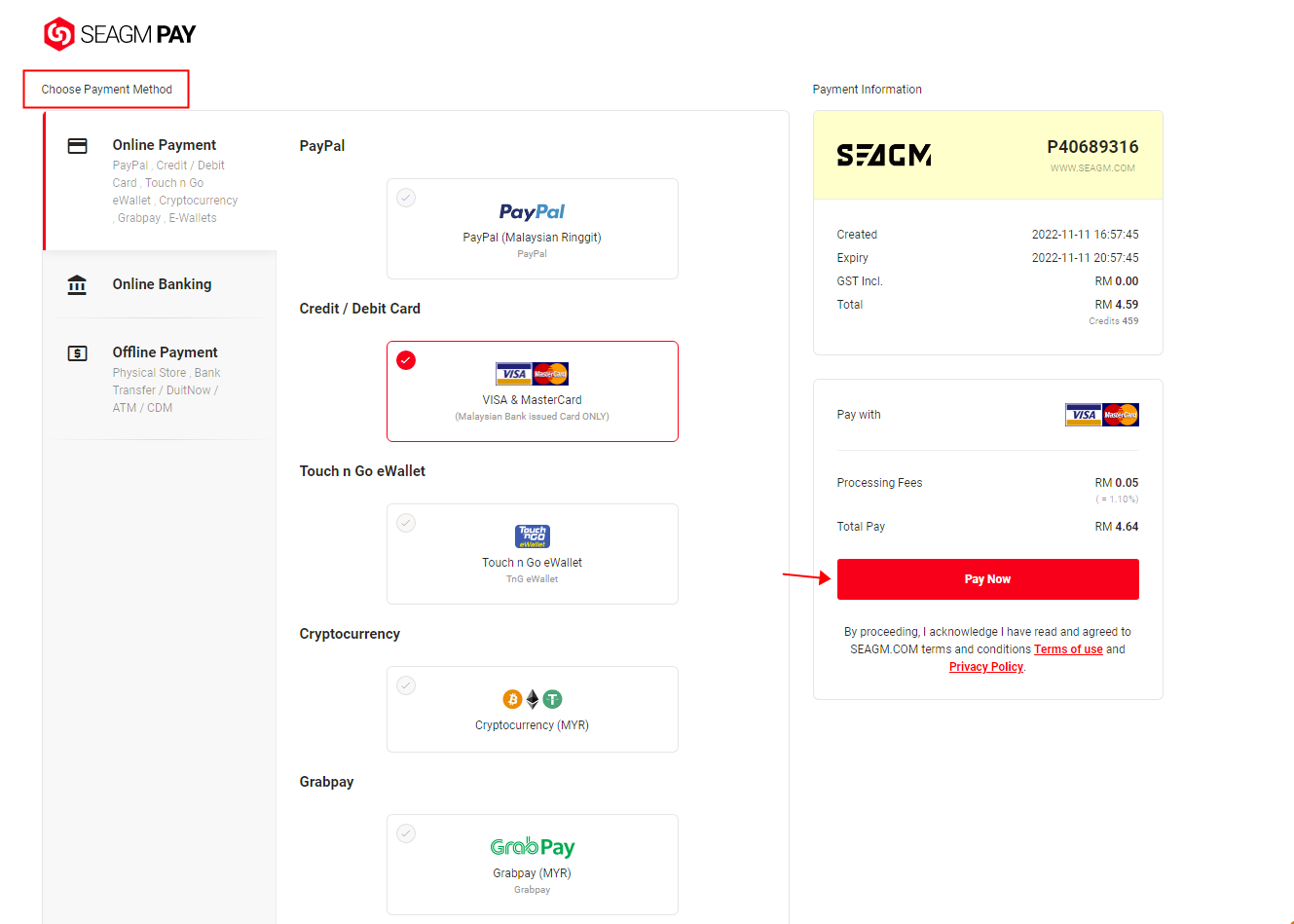 Step 5: Once payment is completed, you may retrieve your code under "My Cards".
Thank you.
Visit the SEAGM Support site for quick answers and guides.
Need support? Contact our Customer Support via LiveChat.
Related articles:
How to top up Apex Legends Mobile Syndicate Gold in SEAGM?
How to redeem Apex Legends coins purchased from SEAGM?
How to redeem Apex Legends Mobile Syndicate Gold Pin purchased from SEAGM?