Land of Empires: The demons are attacking! The war between the forces of light and darkness has raged on for a millennium and spilled over into the mortal realms. The demons have returned to wreak havoc on humanity. Cities had been falling with numerous lives eking out a living. The land is in desperate need of a saviour. It's your time to shine. Lead the survivors, forge them into an army, defeat the demons, reclaim lost lands, rebuild fallen cities, and restore the glory of humanity.
Step 1: Register or log in to SEAGM, then on the top right side of the page, search "Land of Empires".
Step 2: Select "Land of Empires Diamonds" and choose the preferred diamond amount. After choosing, kindly enter the user ID, server, and character name. Then click "Buy Now" to proceed.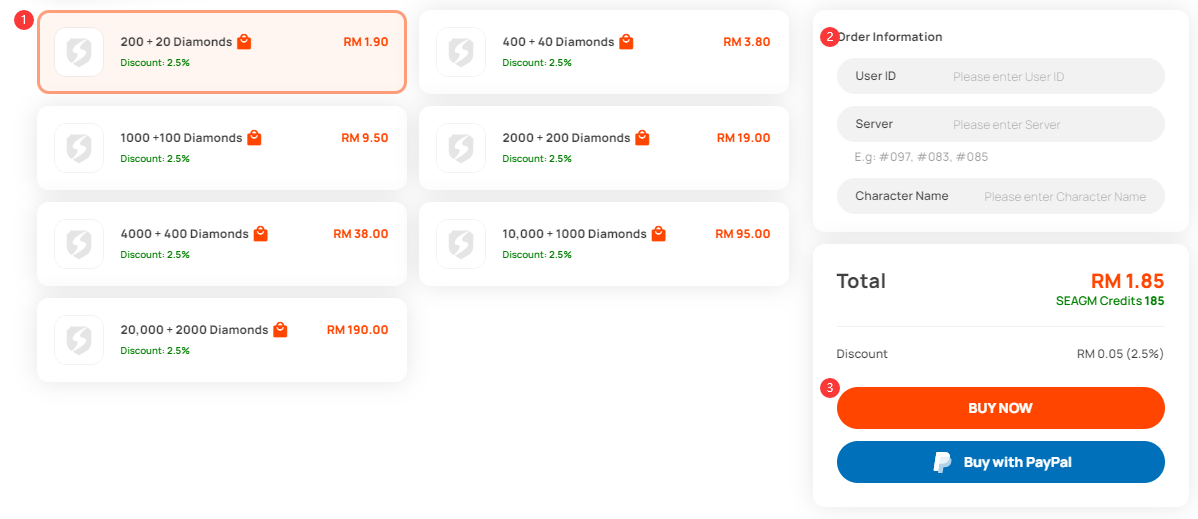 Step 3: Kindly confirm the diamond amount then, click on "Pay Now".

Step 4: Pick your desired payment method and click "Pay Now" to complete your payment.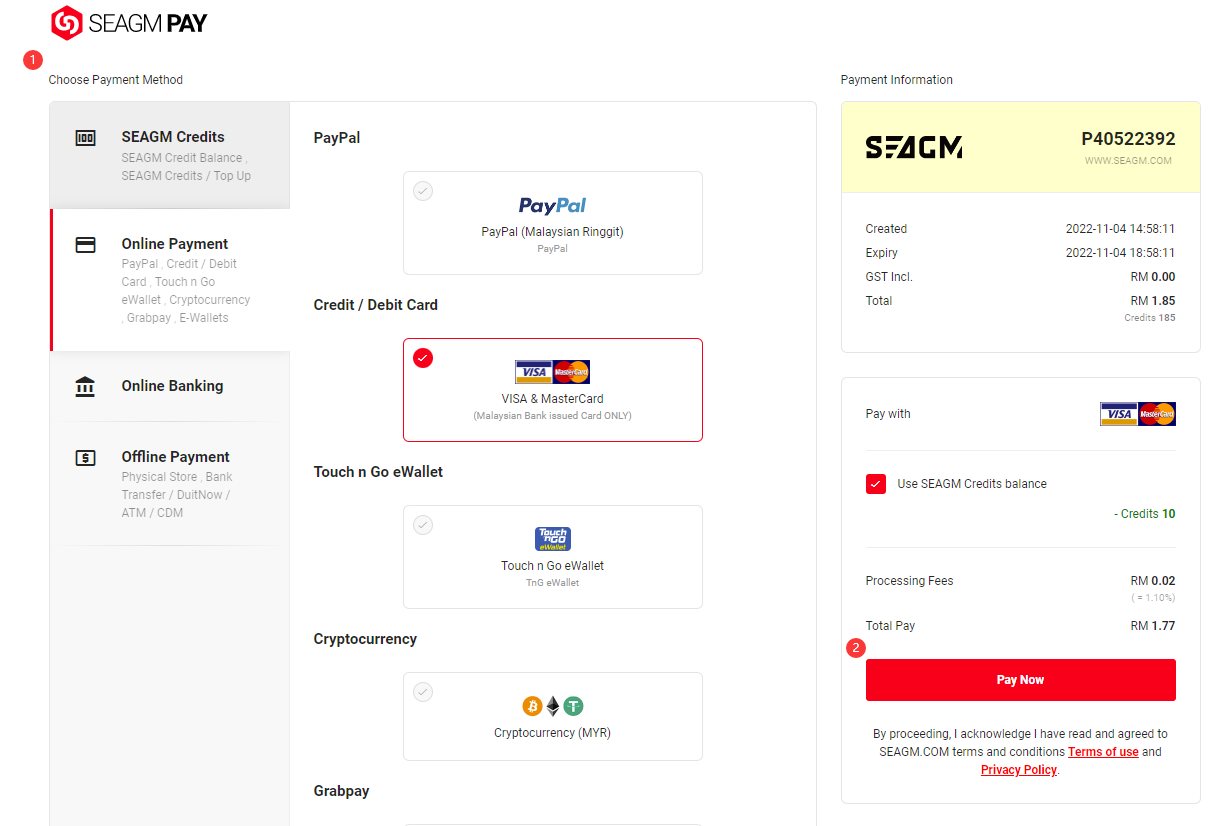 Step 5: Once payment is completed, you may view your order status, under "My Orders".
Thank you.
Visit the SEAGM Support site for quick answers and guides.
Need support? Contact our Customer Support via LiveChat.
Related articles:
How to make payment via OneCard in SEAGM?