Tower of Fantasy features several currencies that may be used to purchase various items and pull for new characters and weapons. Tanium is among them. In Tower of Fantasy, players will learn about various in-game currencies and materials that are necessary for the gacha mechanisms. Most currencies may be earned in-game through playing and completing missions and milestones. However, in Tower of Fantasy, there is only one method to earn Tanium: to spend real-world money.
Note: Tower of Fantasy Tanium [Thailand] sold in SEAGM is ONLY applicable to players in Thailand.
Step 1: Register or log in to SEAGM, then on the top right side of the page, search "Tanium".
Step 2: Select "Tower of Fantasy Tanium [Thailand] " and choose the preferred Tanium and Crystal amount. After choosing, kindly enter the UID, Regions server, and character name. Then click "Buy Now" to proceed.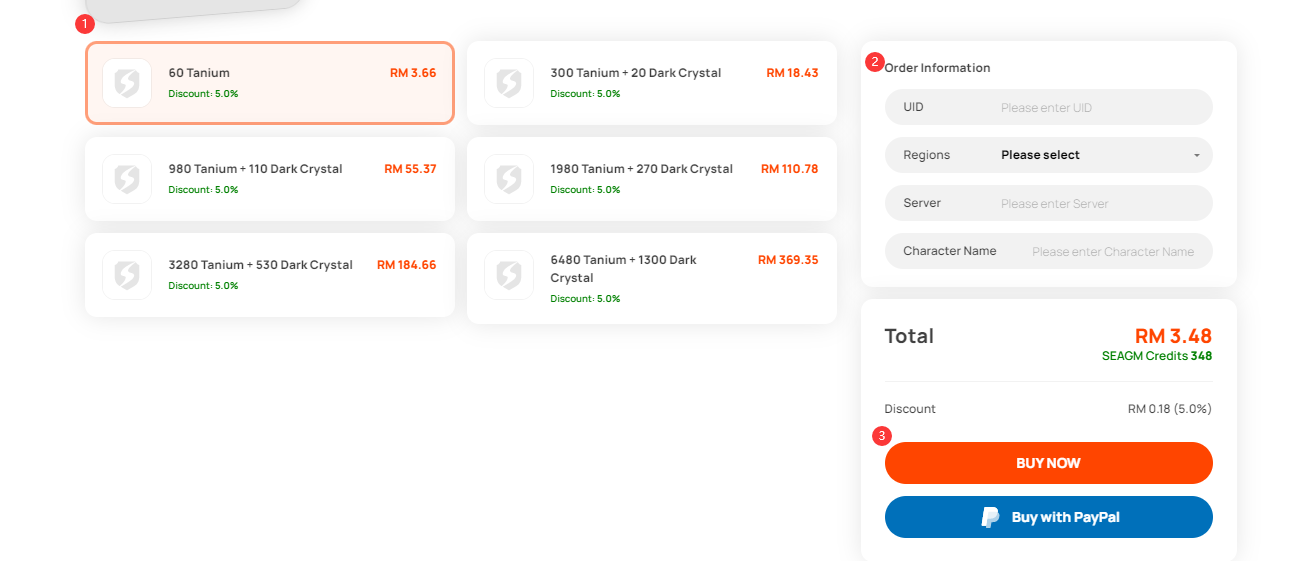 Step 3: Kindly confirm the Tanium and Crystal amount then, click on "Pay Now".

Step 4: Pick your desired payment method and click "Pay Now" to complete your payment.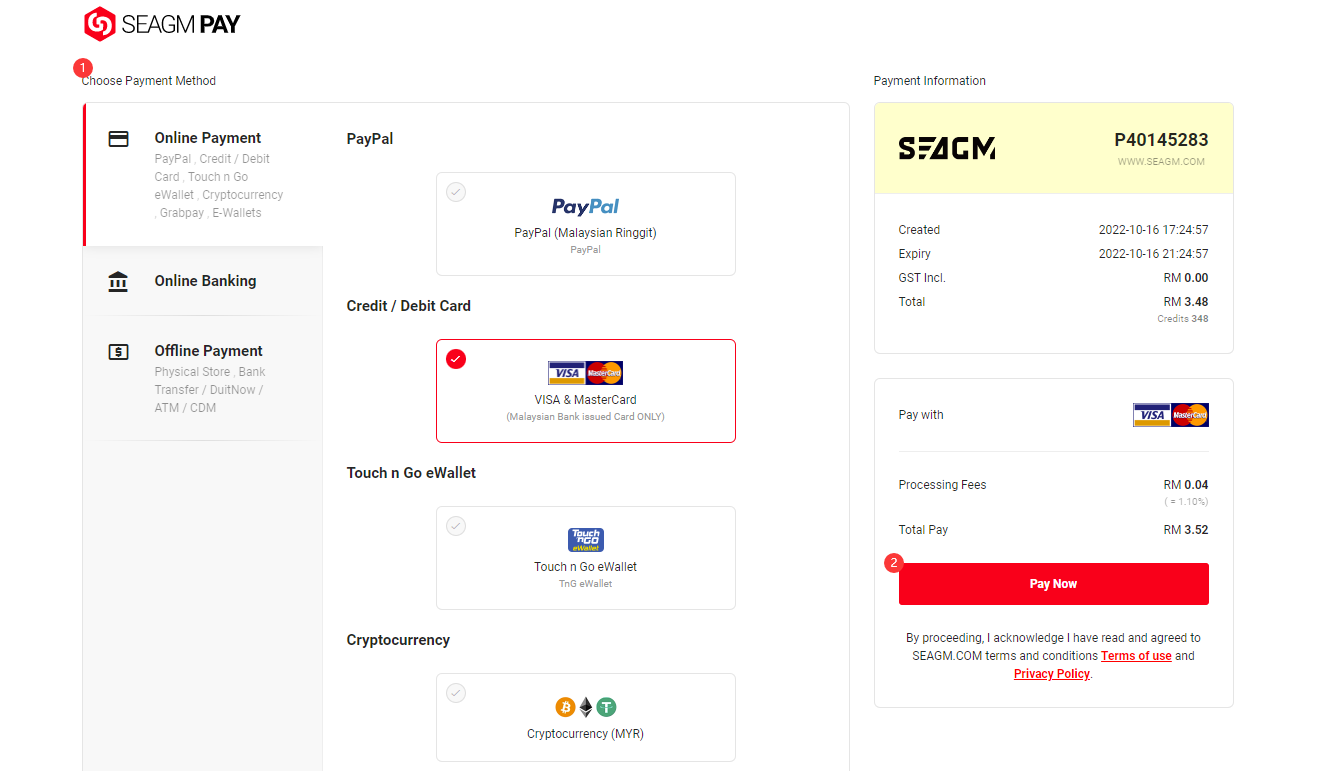 Step 5: Once payment is completed, you may view your order status, under "My Orders".
Thank you.
Visit the SEAGM Support site for quick answers and guides.
Need support? Contact our Customer Supportvia LiveChat.
Related articles:
How to top up Tower of Fantasy Tanium (Global) in SEAGM?