For those searching for an offline top-up at all times, we believe Razer Cash could be a really good alternative for you to top up anytime anywhere conveniently. SEAGM accepts RAZER CASH payment method @ 7-Eleven.
Note: You may also show the barcodes to 7-11 staff in your email for scanning. Kindly proceed with the payment within 48 hours before it expires.


Step 1: Select your desired products, then proceed to the checkout page. On the checkout page, kindly select " Offline Payment" and click on 7-Eleven as your preferred offline payment method.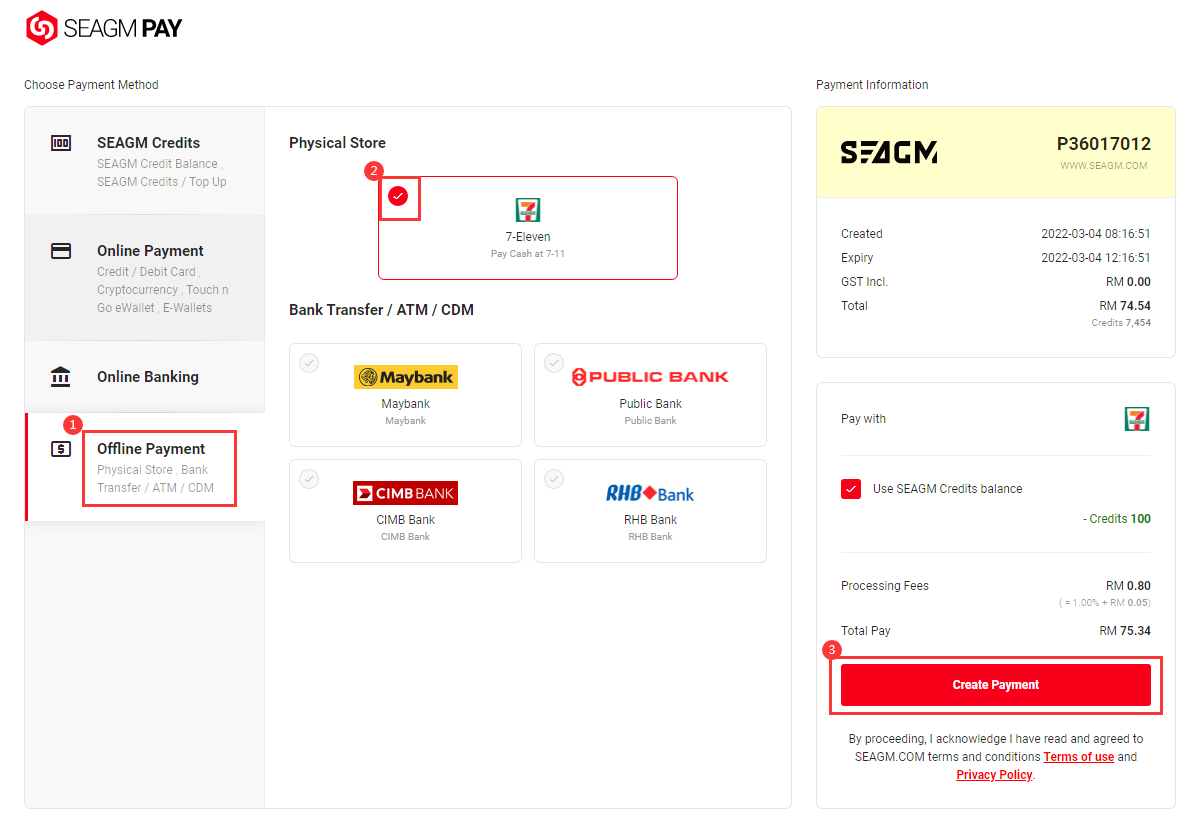 Step 2: Once click on "create payment", a transaction ID and Bar Code will be generated. Buyers are advised to screenshot the receipt page or save the transaction ID and bar code in order to proceed with payments at any 7-Eleven store.

Step 3: Once the payment has been completed, kindly keep the payment receipt along with you. Order will be automatically processed once payment is received.
Step 4: You may check your order status in the SEAGM profile under "My Orders". If the order status is shown as "unpaid", kindly contact our team along with receipt via LiveChat.
Thank you.
Visit the SEAGM Support site for quick answers and guides.
Need support? Contact our Customer Support via LiveChat.
Related articles:
How to pay using Razer Gold Wallet in SEAGM?
Offline Payment by Internet Banking Transfer, ATM Transfer and Cash Deposit Machine