For those who always opt for offline top up, we believe Razer Cash could be a really good alternative for you to top up anytime anywhere conveniently. SEAGM accepts RAZER CASH payment method @ 7-Eleven. Kindly follow the steps below:

Step 1: Click here to check on how to place an order, then check out your order and select 7-eleven as your preferred offline payment method.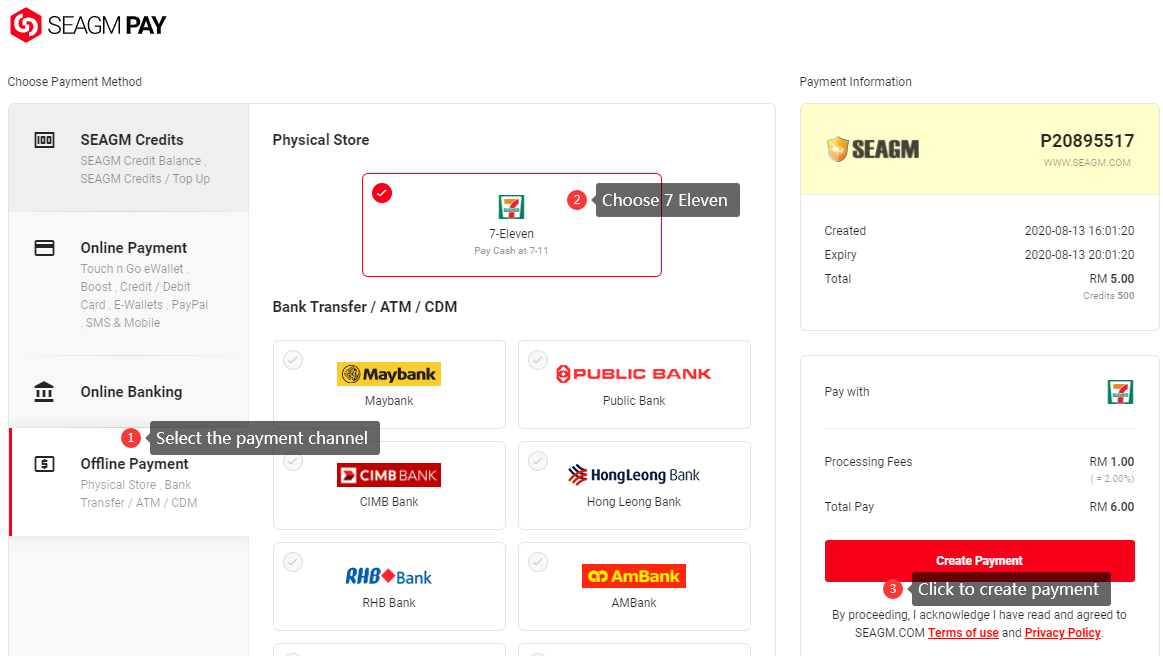 Step 2: The Transaction ID and Verification Code will be generated on a receipt page for you to make payment at any 7-Eleven outlets.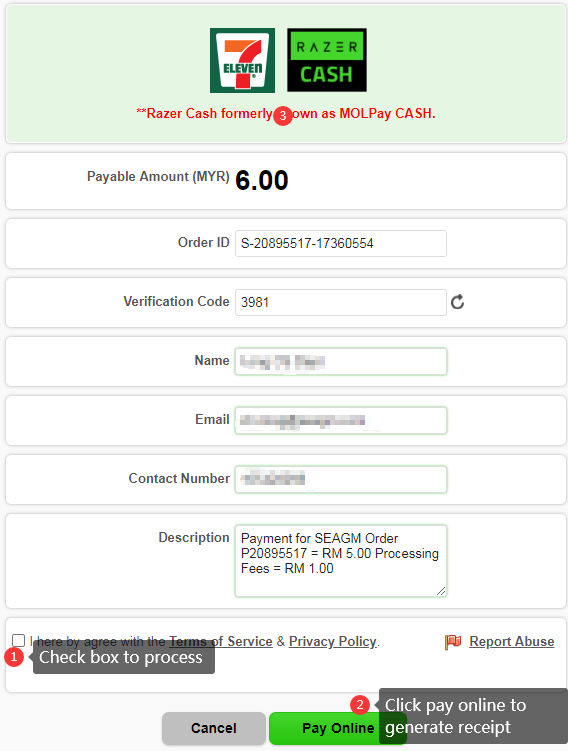 Step 3: Buyers are advised to screenshot the receipt page or save the Transaction ID and Verification Code and show it to the 7-Eleven cashier for making the cash payment.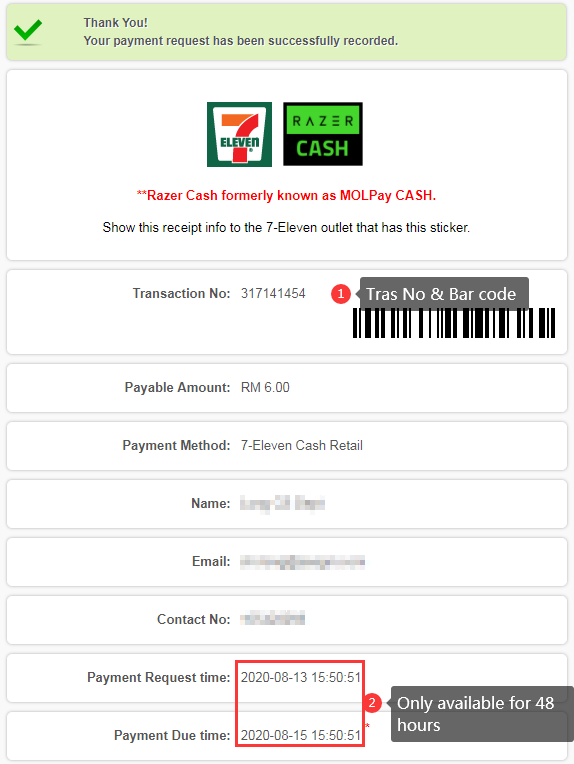 Step 4: Once the cash payment completed, kindly keep the payment receipt along and contact our customer support via Live Chat for payment confirmation.
Step 5; Goods will be delivered once the payment captured.
Notes: You may also show the barcodes to 7-11 staff in your email for scanning. Kindly proceed with the payment within 48 hours before it expires.
Thank you.
Related articles:
Offline Payment by Internet Banking Transfer, ATM Transfer and Cash Deposit Machine