Why MonPay?
Simplest and absolute solution for secured payments and settlements

Available to use 24/7 from everywhere and anytime

Integrated system with the possibility for rewards

Additional opportunity for the loan service without collaterals and low-interest rates

Easy access to all types of products and services online
MonPay continuously uses financial services in our daily lives and chooses the safest, simplest and fastest solutions. MonPay renders all types of financial services to customers through advanced technologies by creating an electronic ecosystem. You can now charge your games through the MonPay App for the International SEAGM digital game store!
1. Do I need to register an account for SEAGM Mini Store to make a purchase?
No, you just need to enter your email address and proceed with the purchase in SEAGM Mini Store.
***Note: Kindly confirm your email address before completing the transaction.
2. Do I have to install MonPay App to make a purchase? If yes, how do I install MonPay Apps to use SEAGM Mini Store?
Yes, you may scan on the QR Code below or search for "Monpay" in App Store/GooglePlay/AppGallery. Then you will see the "Mini Apps" section.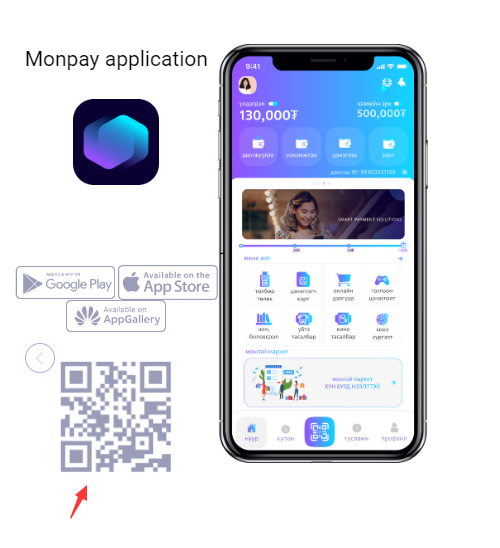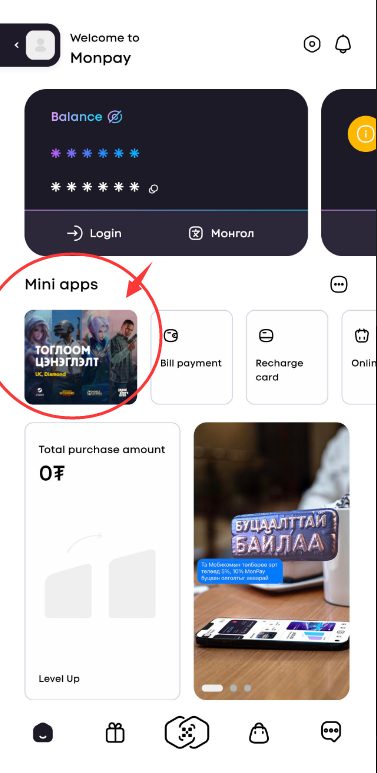 3. Is the game cards and reloads listed under Mini Store in MonPay App from SEAGM Official Site?
Yes, it's a collaboration between MonPay and SEAGM Official. It's also called SEAGM Mini App.
4. What are the game cards and reloads supported in MonPay App?
Here's a list of games that can be charged with the SEAGM Mini App:
Pubg mobile UC Redeem Code (Global)
New state mobile NC Redeem Code (Global)
Mobile Legends Diamonds Pin
Razer Gold USD (Global pin)
Free Fire Diamonds Pins (Garena)
Playstation Network Card (US)
Riot Points Gift Card (AN)
Tower of Fantasy Tanium (Global)
and more referring to MonPay App under the "Mini Store" for the SEAGM section. Example as below: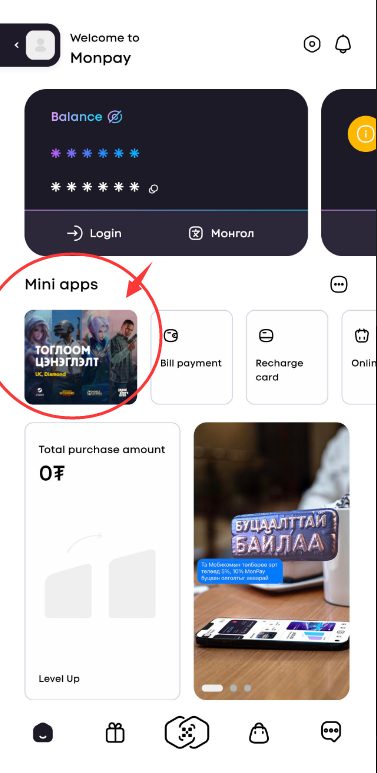 5. If payment was successfully made, but after checking, the order payment status was under "unpaid", who should I refer to?
If payment had been successfully detected from your account, kindly contact MonPay support or directly via their social media account for further checking. MonPay support chatbox can also be found on the MonPay website at the bottom left of the page.
[i] Support via MonPay website: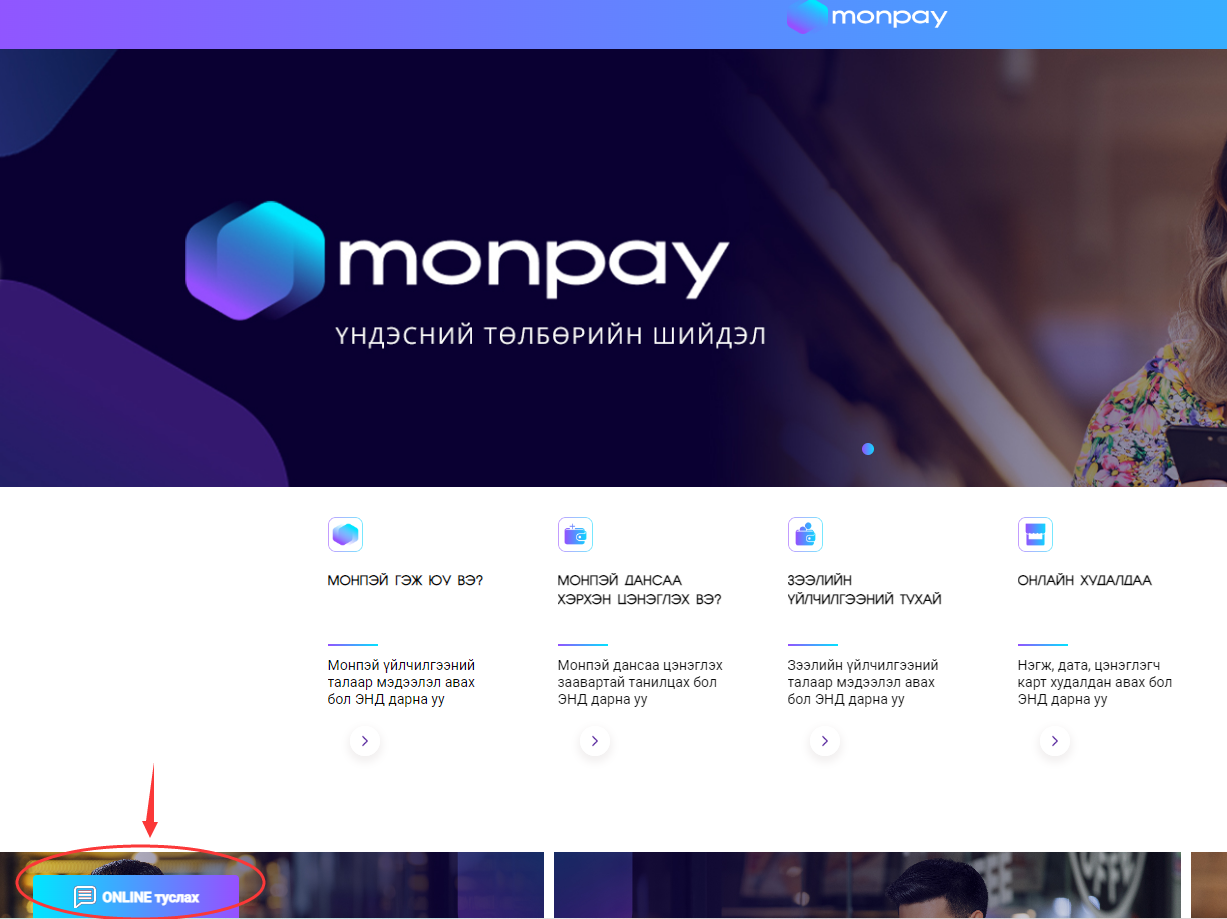 [ii] Support via MonPay social media account:

6. If I need a refund for the order payment made, who should I contact?
You may contact SEAGM LiveChat Support or click the chatbox icon on the top right of your MonPay App. The support will check and respond to your request accordingly.
***Note:
The refund will only be processed once SEAGM gets confirmation from the MonPay Team. The finalised amount and duration of the refund depend on the MonPay Official Team.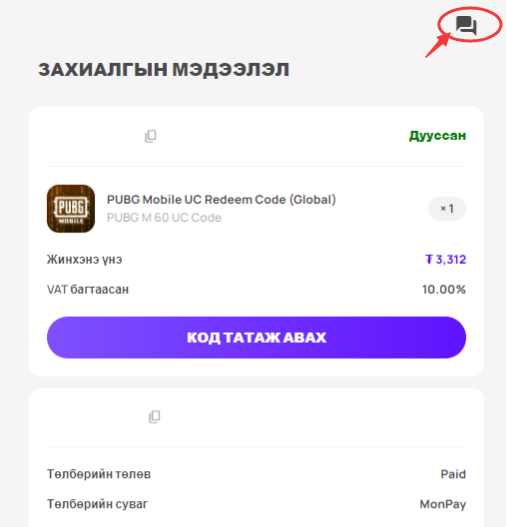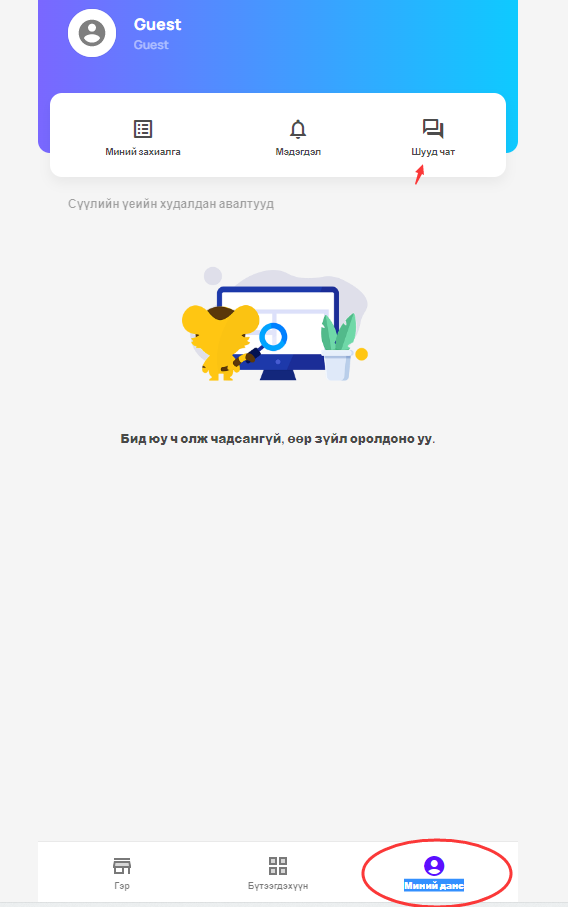 7. My direct top-up purchased in SEAGM Mini Store shows "completed", but the amount was not received or received partially only. What should I do?
Regarding the amount received is lesser compared to the order purchased or not received at all, kindly directly contact our Customer Service Team 24/7 via LiveChat. Our team will report this issue to our service provider support and get back to you as soon as it's solved via email address.
8. I purchased a gift card from SEAGM Mini Store via MonPay and during redemption, an error showed "Code entered is not valid/ Invalid card code/Wrong pin code/Redeemed". What should I do?
Regarding this error, kindly try to enter the code manually, and make sure that there are no "spaces" left front and back of the card serial number or pins when you're coping. For your information, [Card No.] referred to the serial number, and [Pin] referred to the gift card pin code. Please make sure that you have entered the right numbers during redemption. If the problem persists, kindly contact our Customer Service Team 24/7 at LiveChat for further checking. Our team will provide a report form for you to fill up and submit for checking. Once the issue is solved, our team will email you regarding the possible solutions.