About:
Merge Kingdom Warfare is a real-time strategy simulation game where players must build their empires by matching and merging soldiers and buildings to become stronger and conquer the land. lt includes legendary Arabian heroes as well as historical figures which players can choose from to obtain powerful skills and lead their battles.
Each user can join unique voice chat rooms to chat with others or gain a tactical advantage by communicating attack and defence strategies against world monsters or other alliances.
Step 1: Login/register an account in SEAGM. On the top menu, select "card" then enter the keywords "Merge Kingdom" and click search. Select "Merge Kingdom Warlords Gift Card".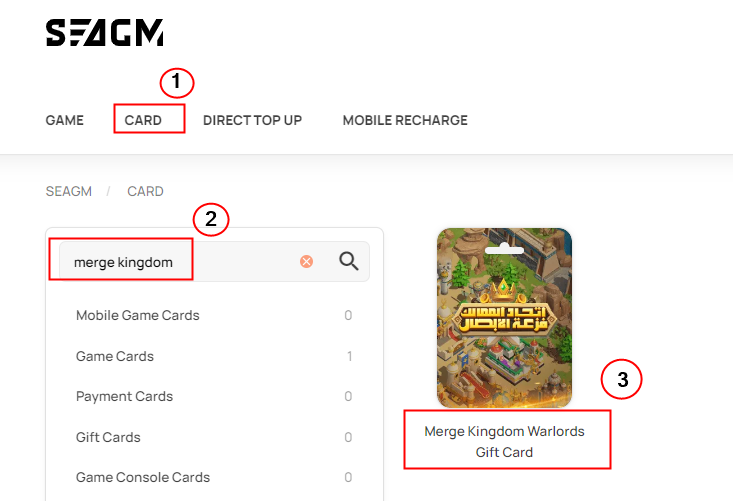 Step 2: Select the card amount, then enter the quantity and click "buy now" to proceed.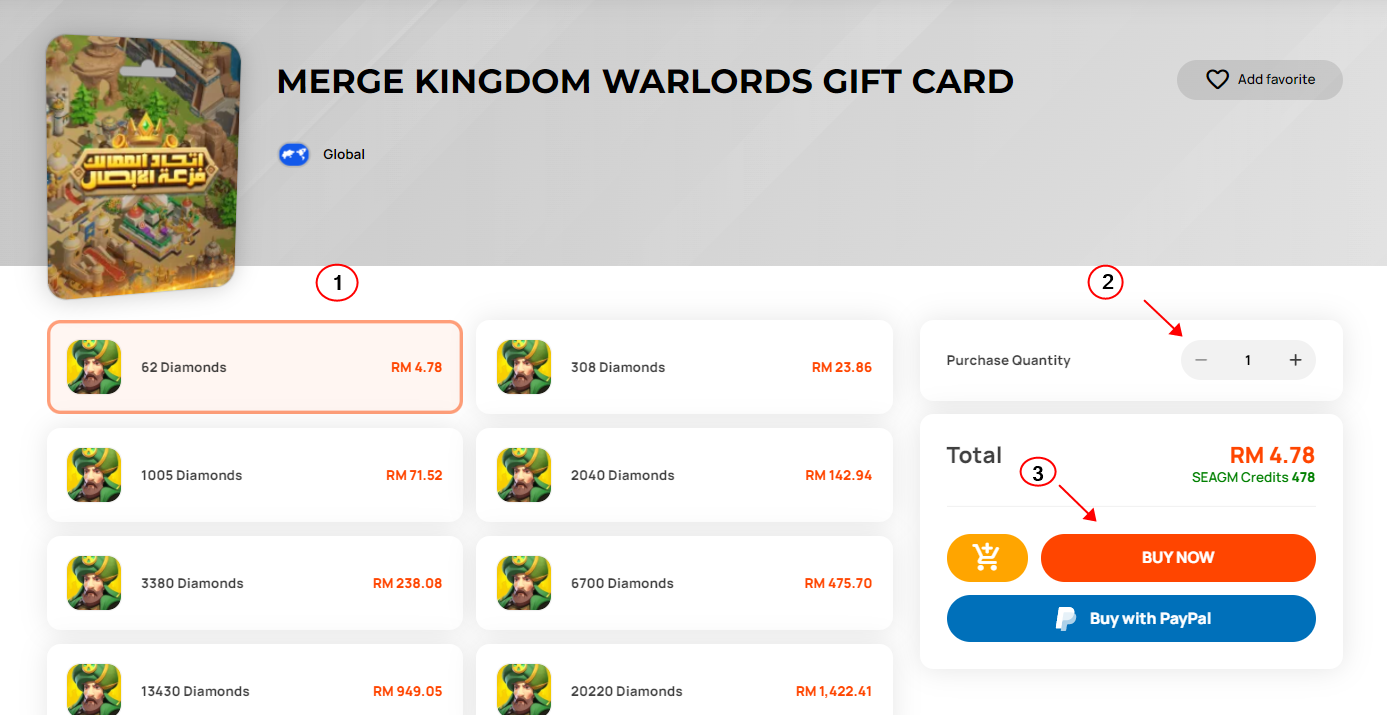 Step 3: Kindly confirm the amount and quantity selected then click " Pay Now" once confirmed.

Step 4: Pick your desired payment method and click "Pay Now" to complete your payment.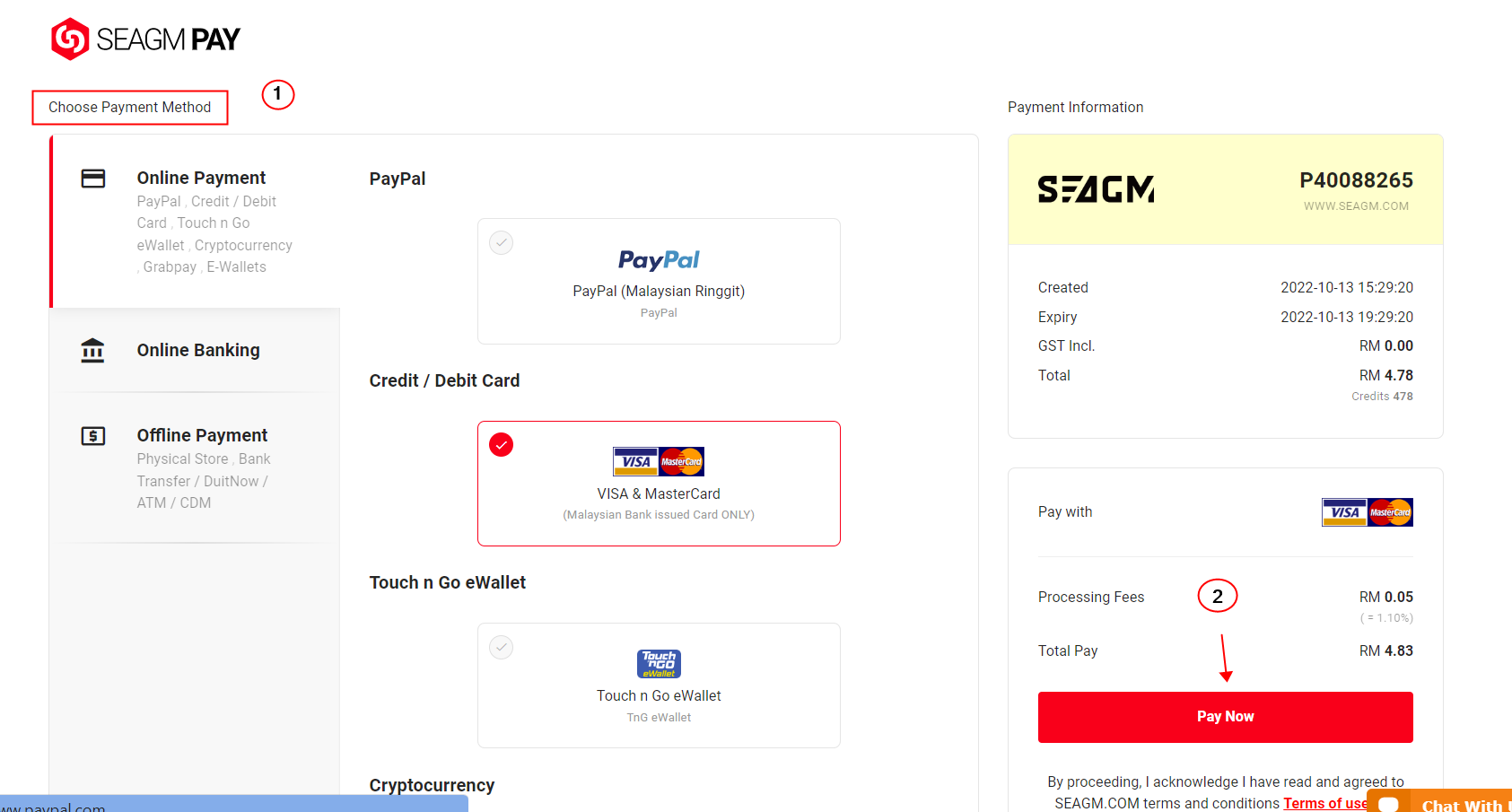 Step 5: Once payment is completed, you may retrieve your code under the User profile in MyCards.
Thank you.
Visit the SEAGM Support site for quick answers and guides.
Need support? Contact our Customer Support via LiveChat.
Related articles:
How to retrieve my gift card Code/Pin in SEAGM?
How to redeem Merge Kingdom Warlords Gift Card purchased from SEAGM?
How to redeem Funcard (VN) Gift Card to Funtap Games on Website?