Martial world, so easy! Here in Overmortal, an eastern fantasy wuxia idle role-playing game, you can enjoy an easy and auto-grinding journey of ascension. As a mortal new to the world of ascension, you can practice Magicka and Corporia for ascension to immortality through tribulations, or go on expeditions around the world to make friends and unravel mysteries.
Step 1: Register or login to SEAGM, then on the top right side of the page, search "Overmortal".
Step 2: Select "Overmortal Vouchers [SEA]" and choose the preferred voucher amount. After choosing, kindly enter the RID and character name, then click "Buy Now" to proceed.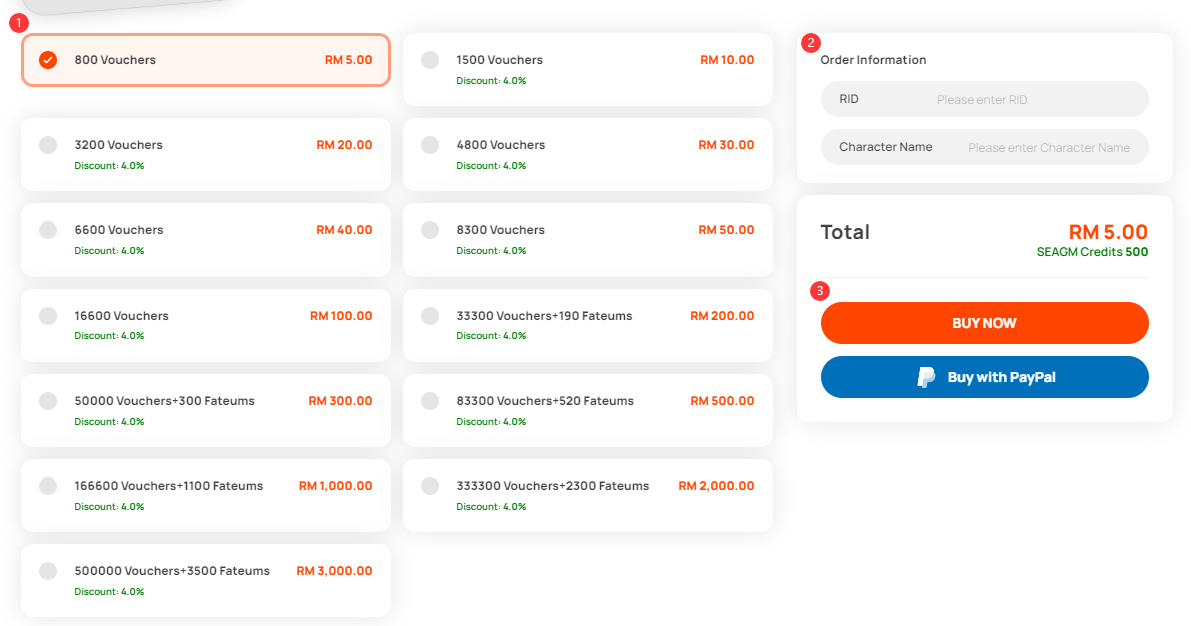 Step 3: Kindly confirm the voucher amount then click "Pay Now".

Step 4: Pick your desired payment method and click "Pay Now" to complete your payment.
Step 5: Once payment is completed, you may view your order status, under "My Orders".
Thank you.
Visit the SEAGM Support site for quick answers and guides.
Need support? Contact our Customer Support via LiveChat.
Related articles:
How to topup Teen Patti Gold Chips Pack in SEAGM?