Przelewy24 is the largest online payment operator in Poland, offering innovative solutions for the e-commerce market. Using the services of Przelewy24 allows you to carry out transactions on all devices and use many payment methods - fast transfers, BLIK, payment cards, mobile payments (Apple Pay, Google Pay), electronic wallets or instalments.
Note:
1. A processing fee of 3.5% + EUR 0.40 will be applied automatically during each checkout. Costs vary and may change from time to time.
2. Przelewy24payment method is ONLY available for Polandusers under Polish złoty [PLN] in SEAGM.
3. Kindly make sure that NO virtual private network (VPN) has been enabled during checkout.
Step 1: Choose your products in SEAGM then click "PayNow" to be directed to the checkout page.

Step 2: On the payment page, select Przelewy24 under Online Banking. Then click on 'Pay Now".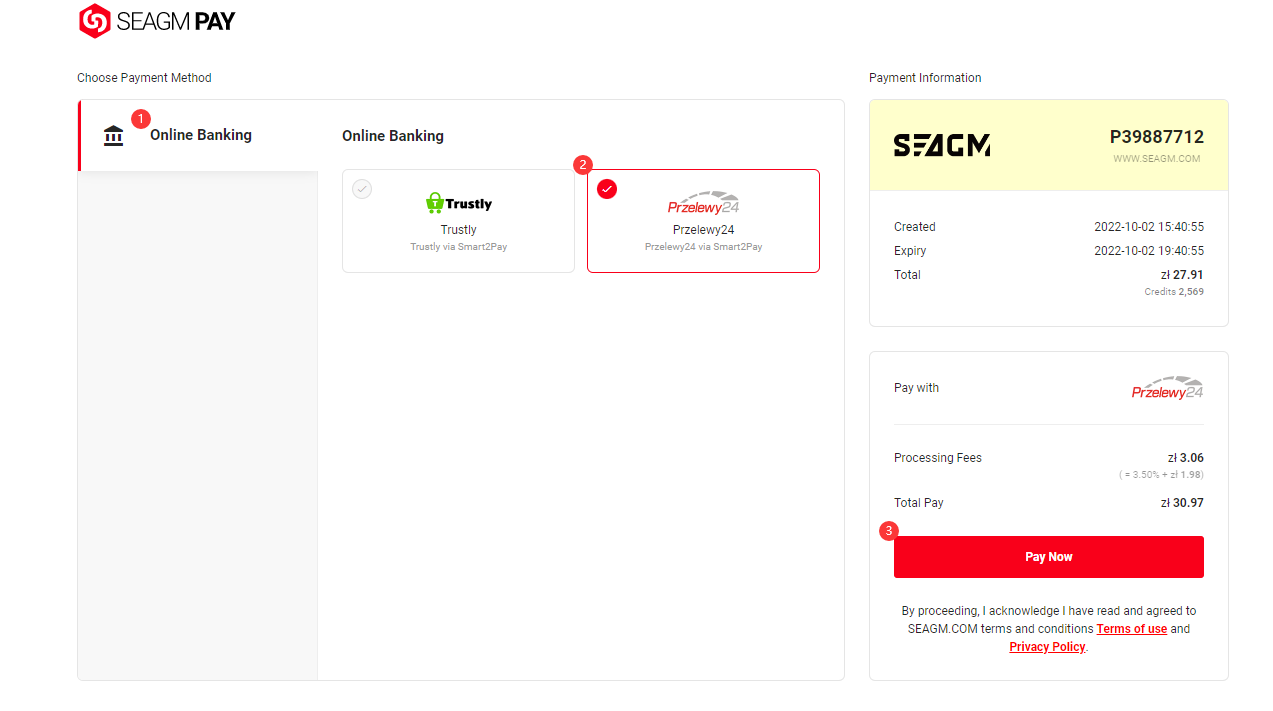 Step 3: Once clicked, you will be directed to the Smart2Pay Przelewy24 payment page. Kindly select your preferred method and click on it.
Step 4: Once selected, you will be directed to the relevant bank payment page to complete the transaction.
Example: Pocztowy24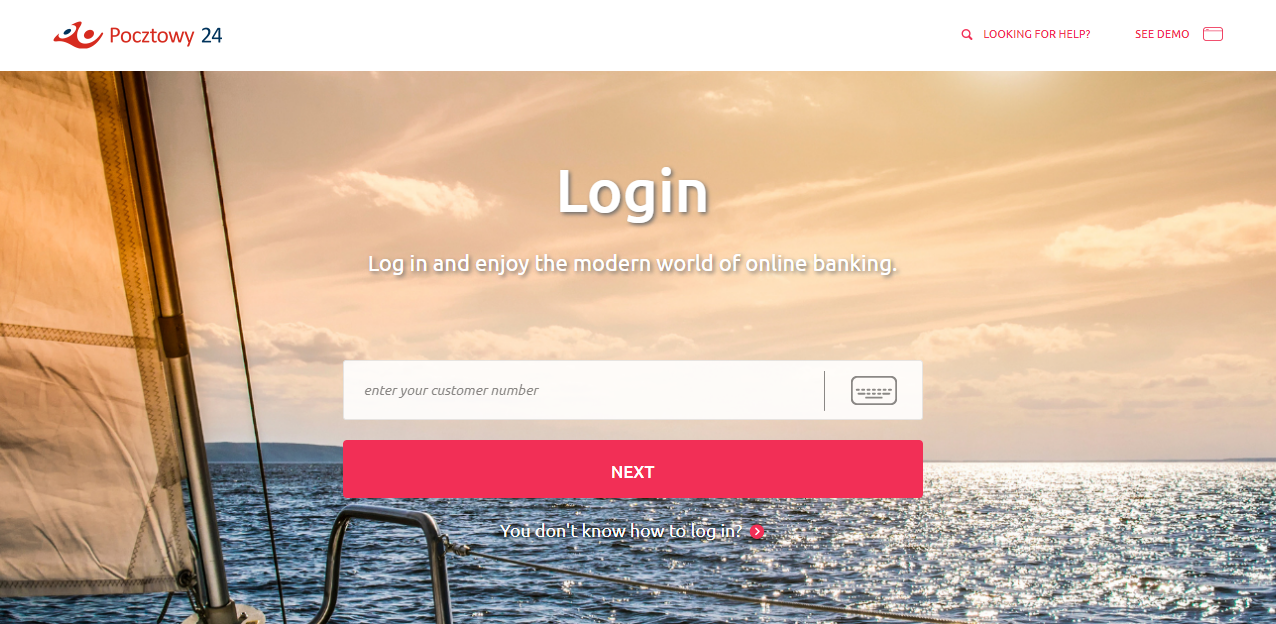 Example: Ing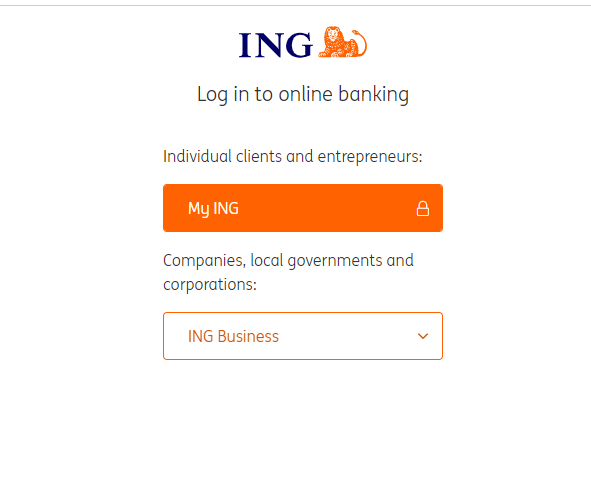 Example: Santander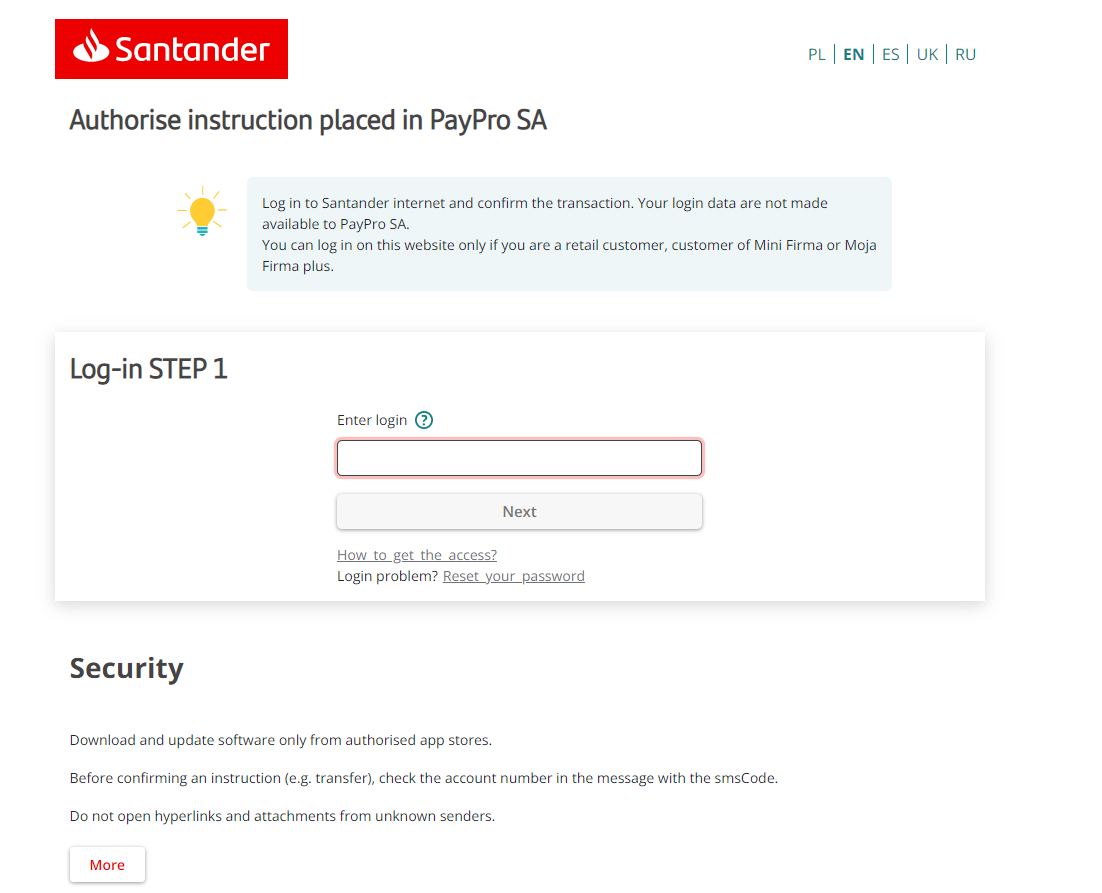 Step 4: Kindly follow the on-screen instructions to make the payment. Once the transaction is completed, please allow the payment gateway to re-direct you back to our website to fully complete the transaction.
***Note: Please allow our website to fully load once your transaction is completed to prevent floating orders.
Step 5: You may your order status under "My Orders" in your SEAGM profile.
Thank you.
Visit the SEAGM Support site for quick answers and guides.
Need support? Contact our Customer Support via LiveChat.
Related articles:
How to pay using PayPal in SEAGM ?
How to pay using Credit/Debit Card via Stripe?