About:
WeTV is Tencent Video's international version and it is a legal and official free streaming platform for everyone. WeTV provides a variety of genres of English subbed Chinese series, movies, dramas, variety shows, special events, anime, and many more. You may not need to remember which part of the shows you have paused as WeTV helps you to remember where you left off last time and pick up from there directly. You may also enjoy Blu-ray picture quality (Full HD) to upgrade the watching experience.
Step 1: Register or login to SEAGM, then on the top right side of the page, search "WeTV".
Step 2: Select "WeTV VIP" and choose the preferred VIP duration. After choosing, kindly enter the WeTV ID then click "Buy Now" to proceed.
Note: To check on the User ID, kindly login to WeTV mobile app then click the "Account" on your bottom right. Next, click "Settings" then "Account" again and your WeTV ID will be displayed.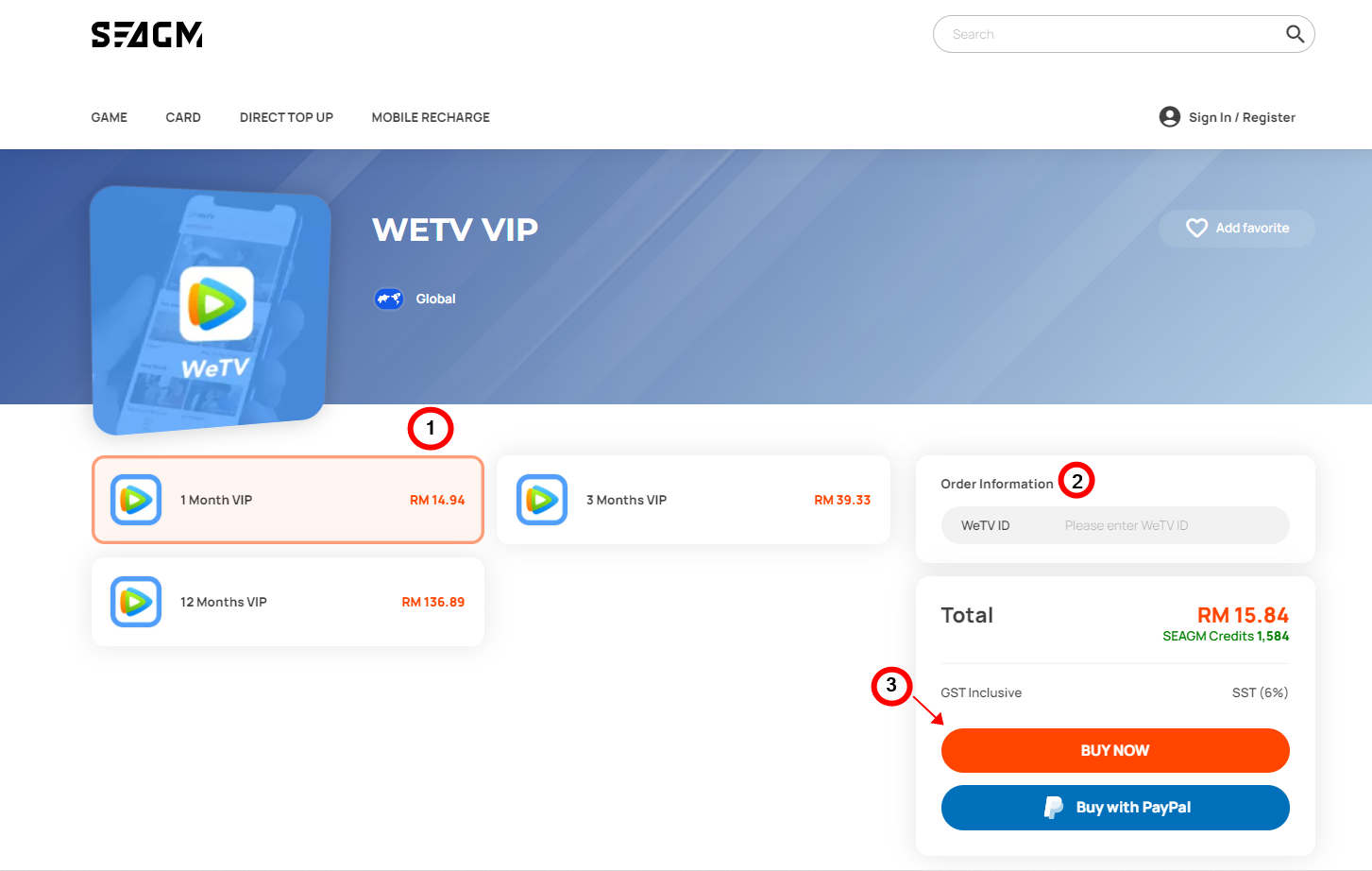 Step 3: Kindly confirm the VIP duration then click "Pay Now".

Step 4: Pick your desired payment method and click "Pay Now" to complete your payment.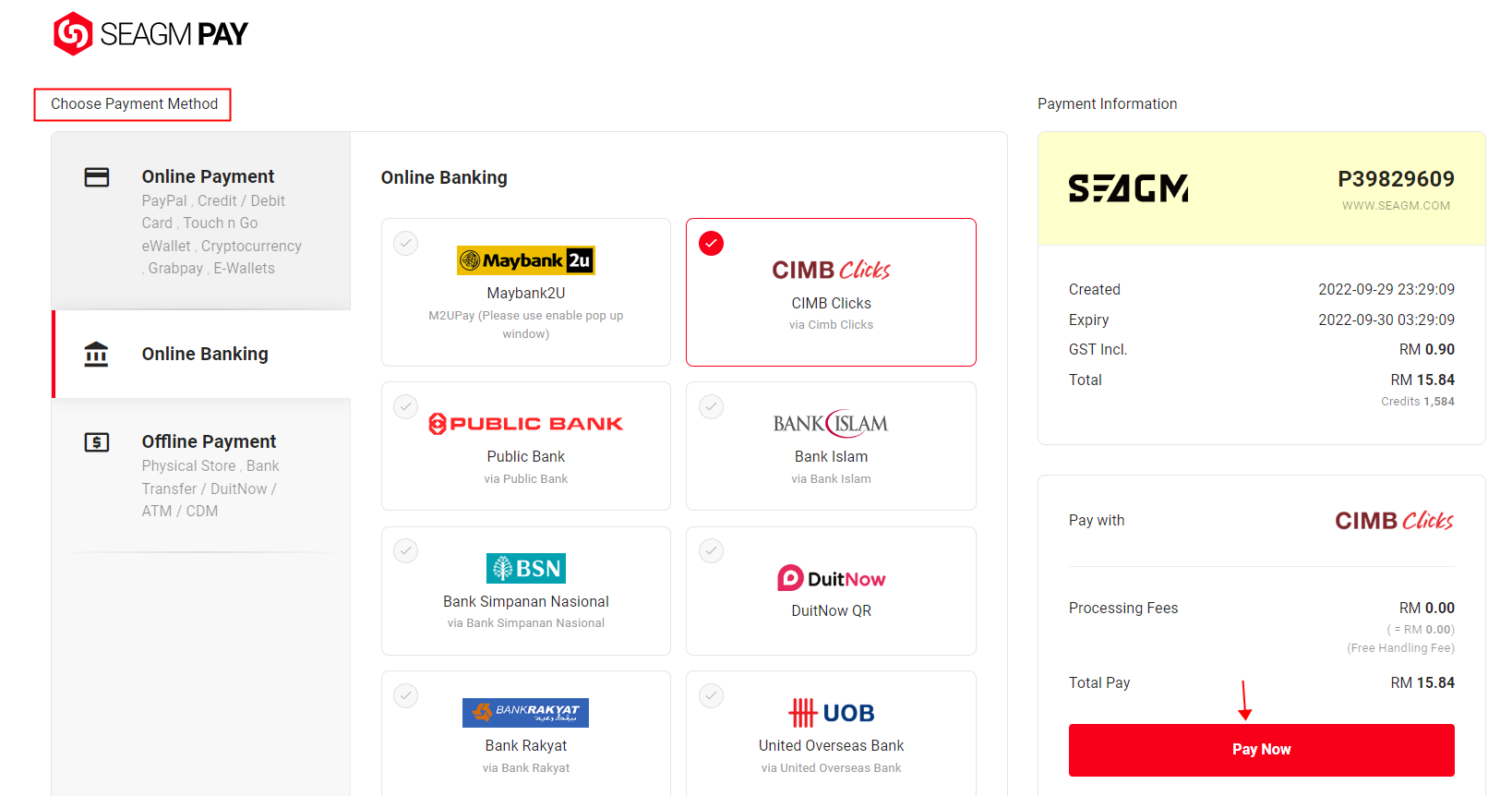 Step 5: Once payment is completed, you may view your order status, under "My Orders".
Thank you.
Visit the SEAGM Support site for quick answers and guides.
Need support? Contact our Customer Support via LiveChat.
Related articles:
How to redeem Netflix Gift Card?
How to redeem MyCard (TW) purchased in SEAGM?