About Pizard101:
Pirate101 is a pirate-themed massively multiplayer online role-playing game(MMORPG) created by KingsIsle Entertainment and released in 2012. A sister game to Wizard101 set in the same universe, players assume the role of heroic pirates who set out in search of the treasures of the "Spiral". Players can complete quests, sail ships, befriend companions, and battle enemies in a turn-based combat system similar to that used in board games.
Note:
1.Pirate101 and Wizard101 are not connected.
2. Pirate101 Only Valid for US Registered Account.
3. The Digital prepaid game cards cannot be combined for larger purchases and cannot be used to unlock Open Chat.
Step 1: Once completed the purchase from SEAGM, kindly retrieve your game card code in "My Cards".
Step 2: Visit Pirate101's official site and login account to redeem the code purchased.
Step 3: Kindly enter the displayed letters and numbers correctly and enter your code then click "Submit".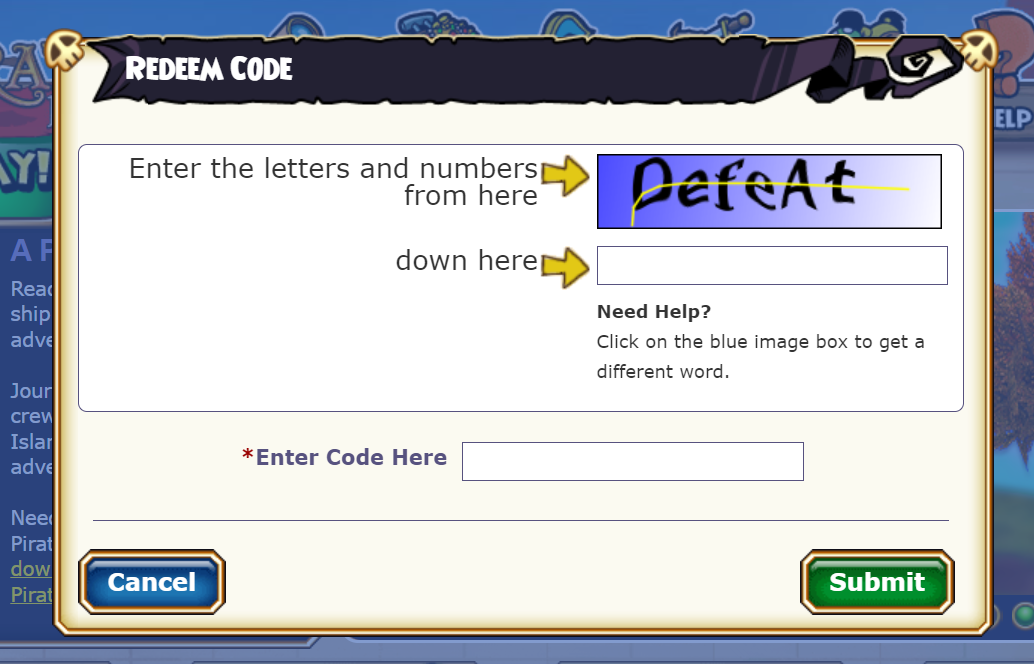 Step 4: Once the transaction is completed, you will receive game points directly in the game.
Thank you.
Visit the SEAGM Support site for quick answers and guides.
Need support? Contact our Customer Support via LiveChat.
Related articles:
How to redeem Wizard101 Prepaid Game Cards purchased from SEAGM?
How to retrieve purchased Code/Pin?