About:
Flipkart India is an e-commerce company headquartered in Bangalore, Karnataka, India. Flipkart first launched in the year 2007 and the company initially focused on online book sales before expanding. Today, they're one of the favourite online shopping websites in India with products ranging from technology to home goods. With over 80 categories, no matter what you are searching for, you will find it in this massive online store that delivered its items anywhere in India.
Note: Kindly view all the T&Cs before agreeing to purchase, please click here for more information.
Step 2: Kindly visit Flipkart's official website, then click on "ADD A GIFT CARD".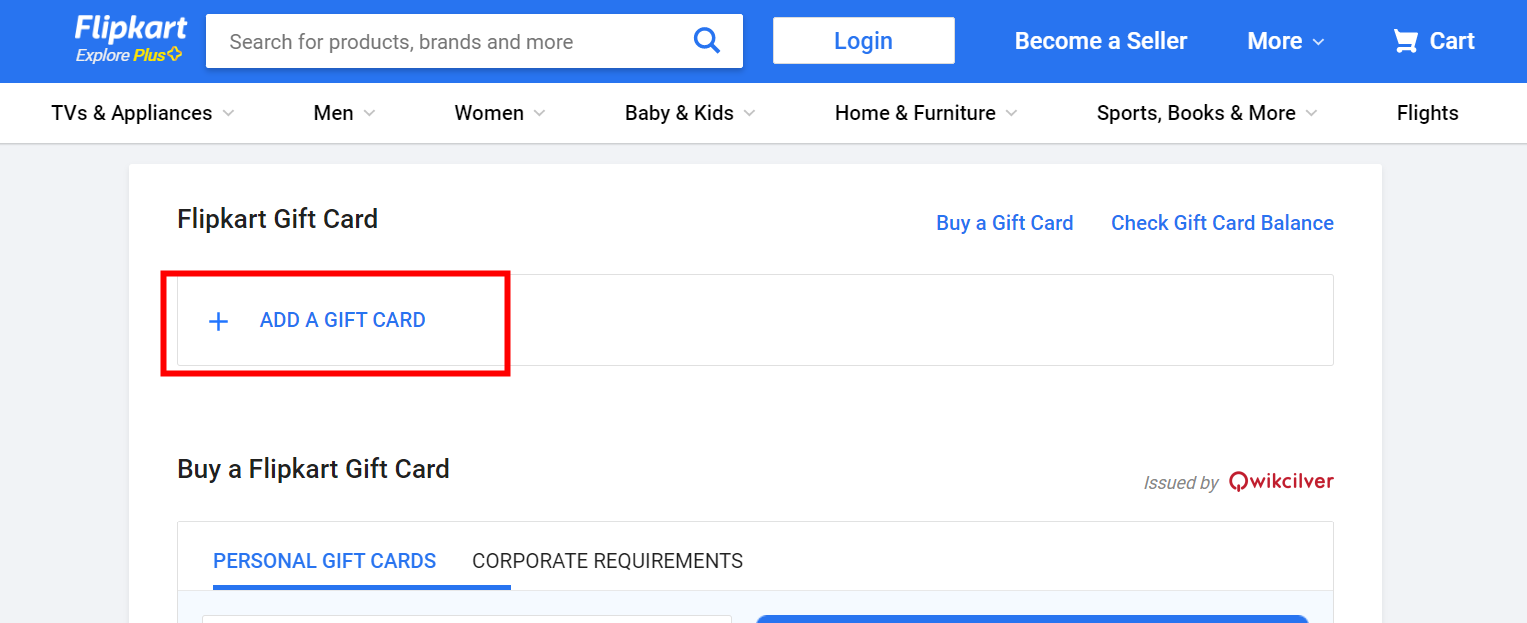 Step 3: Enter your purchased Flipkart code and activation pin then click on "Add Gift Card to Account". Once you've done added the gift card, you may place your order on Flipkart and enjoy!
Thank you.
Visit the SEAGM Support site for quick answers and guides.
Need support? Contact our Customer Support via LiveChat.
Related articles:
How to retrieve my gift card Code/Pin in SEAGM?
How to make payment via Paytm [INR] in SEAGM?