MonPay is an easy and perfect solution for more secure payments enabling users 24/7 access from anywhere, anytime. An integrated system with the possibility of receiving bonuses, and the additional possibility of unsecured and low-interest loan services is also an easy way to get all kinds of goods and services online. We constantly use financial services in our daily lives and choose safer, easier and faster solutions. By forming an electronic ecosystem, Monpay provides all kinds of financial services with advanced technology.
Note:
1. A processing fee of 11.5% will be applied automatically during each checkout. Fees vary and may change from time to time.
2. MonPay [MNT] payment method is only available for Mongolian users under the Mongolian Tughrik [MNT].
3. Mongolian phone number is required in order to make a payment.
4. Order paid using MonPay can only be refunded to SEAGM credits.
Step 1: Choose the item you would like to purchase and click "buy now". At the checkout page, click "pay now" to be directed to the next page.

Step 2: On the Payment page, select 'Online payment' and select 'MonPay' payment. Then, click "Pay Now" to proceed.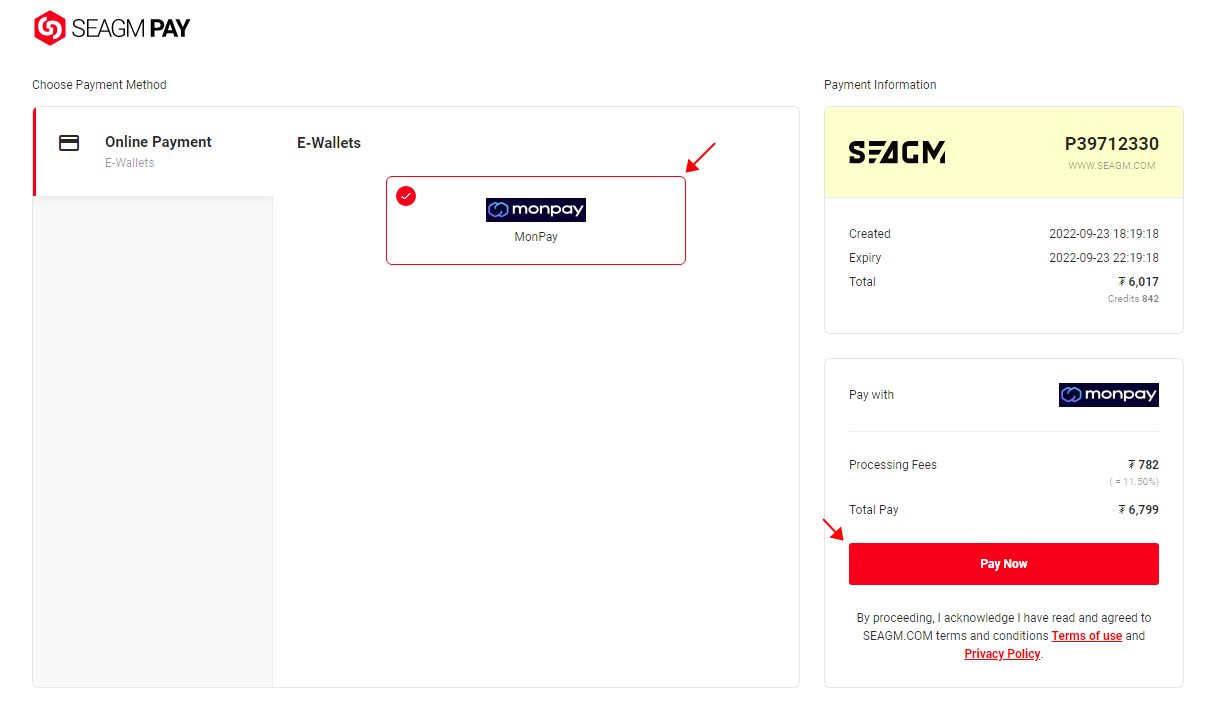 Step 3: A QR code is generated for the order created and should only use for payment ONCE. Scan the QR Code with your MonPay App or Camera app that supports QR codes to scan.
Note: Checking on extra payment may need up to 7 days depending on the response from banks and approval status. SEAGM do not take any responsibility for any losses that occur under extra/duplicate payment made.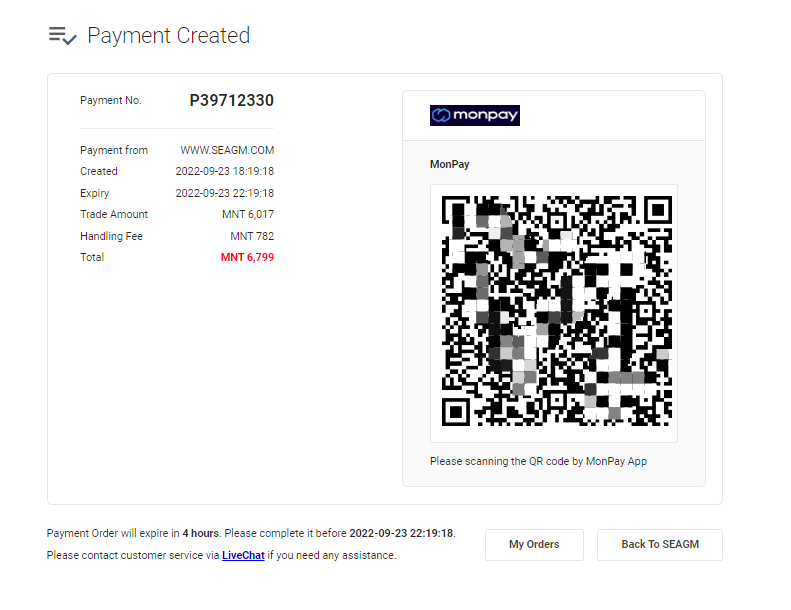 Step 4: Once payment is successfully made, the order will be processed automatically. You may check your order status under "My Orders".
Thank you.
Visit the SEAGM Support site for quick answers and guides.
Need support? Contact our Customer Support via LiveChat.


Related articles:
How to make payment with Cash using Western Union [USD] in SEAGM?