Maybank QRPay now adopts the DuitNow QR code standard. All QRPayBiz merchants can now accept payments from the Maybank2u MY app, the all-new app – MAE by Maybank2u, and mobile apps from participating banks and e-wallets using a single, unified Maybank QR code.
Important note:
1. A processing fee of 1% will be applied automatically during each checkout. Fees vary and may change from time to time.
2. Maybank QRPay is ONLY supported under Malaysia Currency [MYR] for the majority of products in SEAGM.
Step 1: Choose your products in SEAGM and select voucher if available, then click "Buy Now". Next, kindly click on "PayNow" to be directed to the checkout page.

Step 2: Select MaybankQRPay under the Online Payment via E-wallets section and click on "Pay Now" to proceed.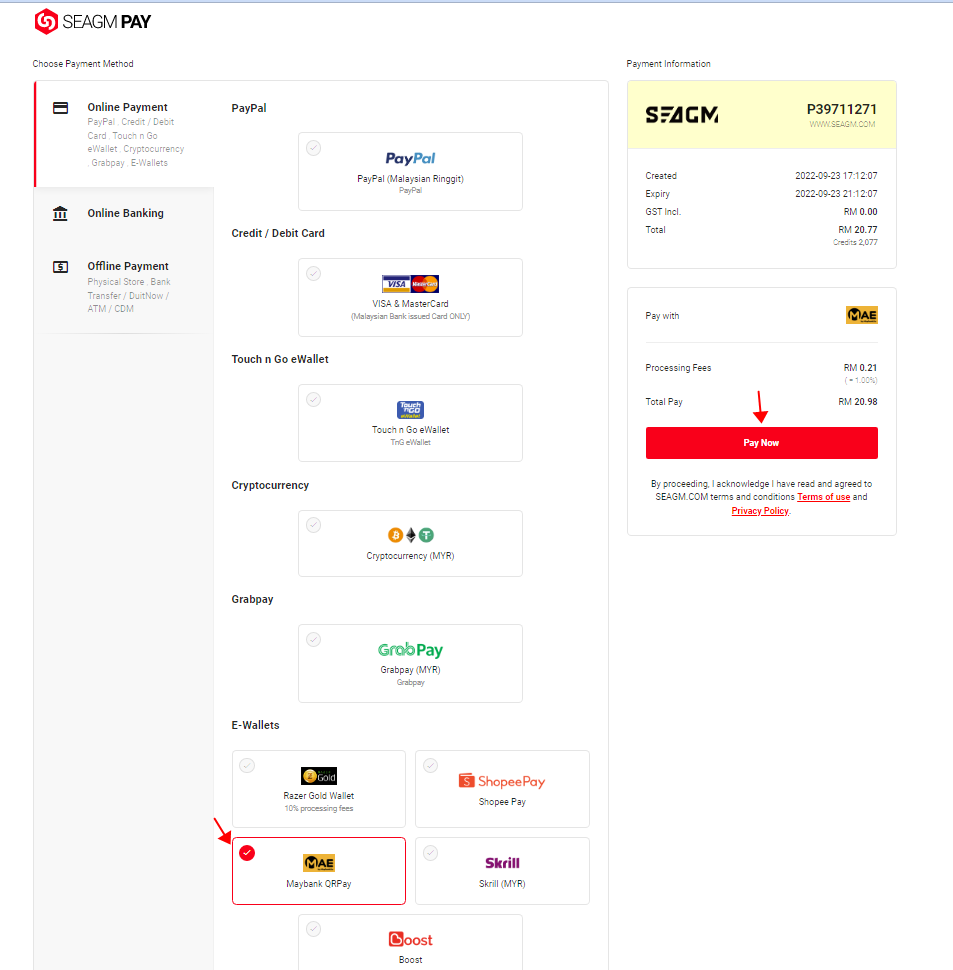 Step 3: Once clicked, a Maybank QRPay Code will be displayed.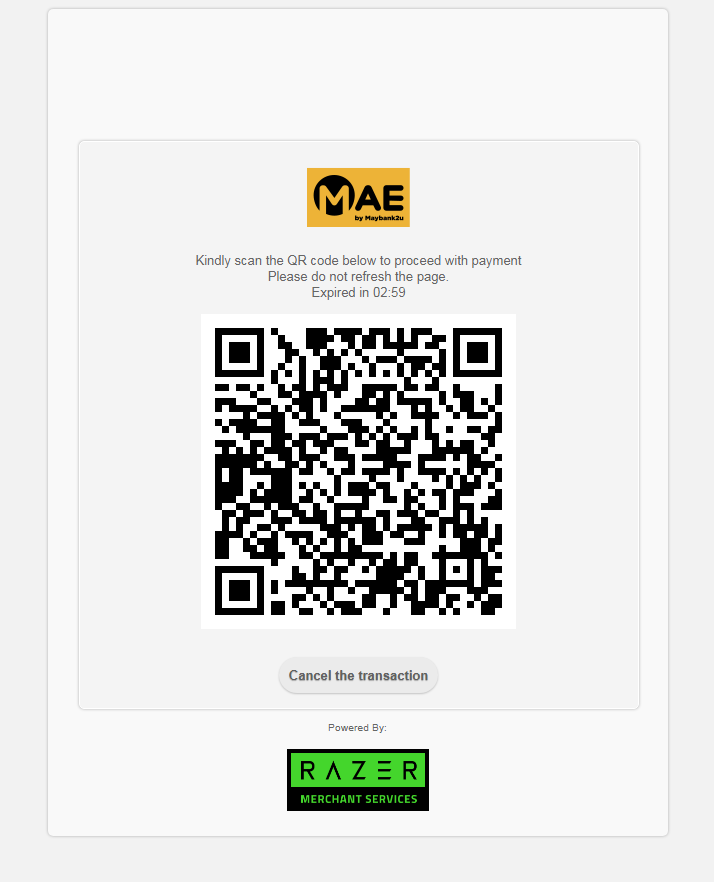 Step 4: Kindly log in to your Maybank app from your mobile phone. Then, select the QRPay payment option and scan the QR code displayed at checkout.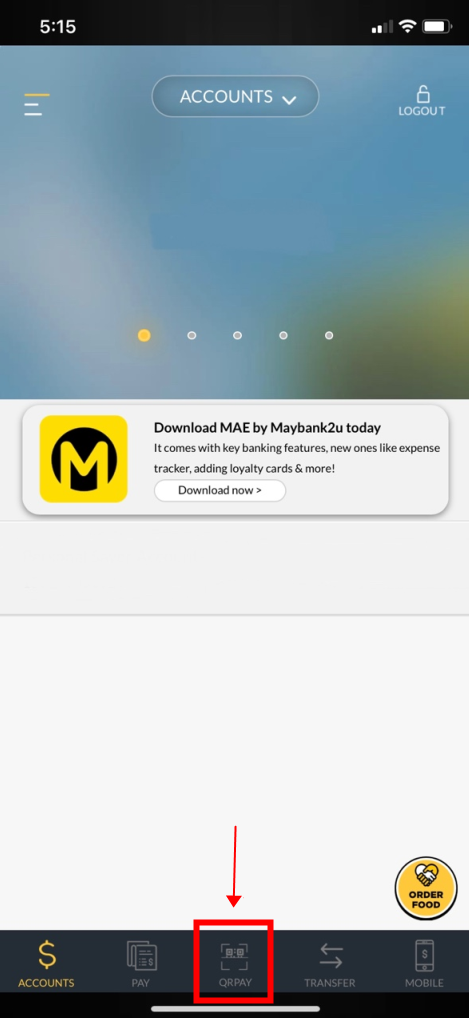 Step 5: After you had scanned the QR code, a confirmation page will be displayed. Kindly confirm the details and click "Pay" to complete the transaction.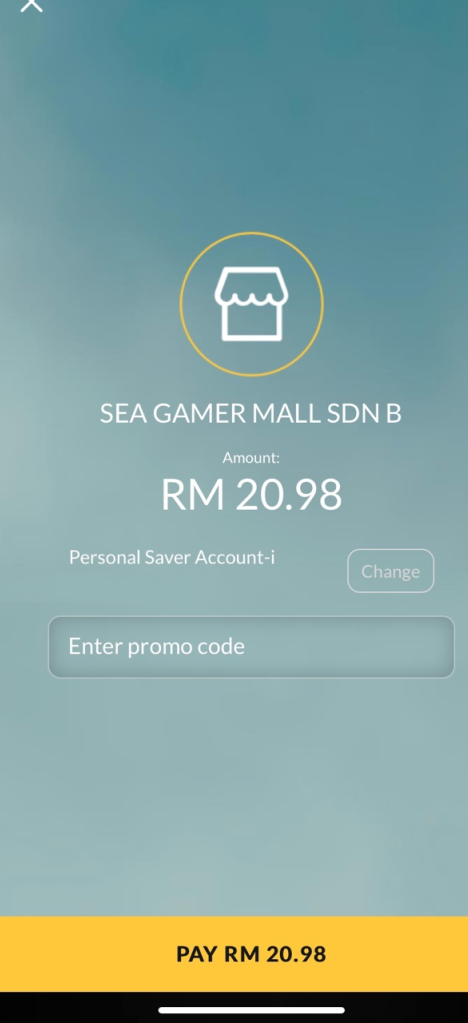 Step 6: Once the transaction is completed, you may your order status under "My Orders" in your SEAGM profile.