About:
Astral Guardians is a magical MMORPG with a wide world view and cool content featuring various dungeons and classic PVP experiences. As an MMORPG game, this game has incredible scene images with cool effects that give players a complete gaming experience. Awaken your brave soul and save the world!
Step 1: Register or login to SEAGM, then on the top right side of the page, search "Astral Guardians".
Step 2: Select "Astral Guardians: Cyber Fantasy Diamond" and choose the diamond amount. After choosing, kindly enter the User ID, Username and Server then click "Buy Now" to proceed.
Note: To check on User ID, kindly login to your Eyougame account then click your Eyougame User name on the top right of the Eyougame Website and find your Eyougame account User ID there.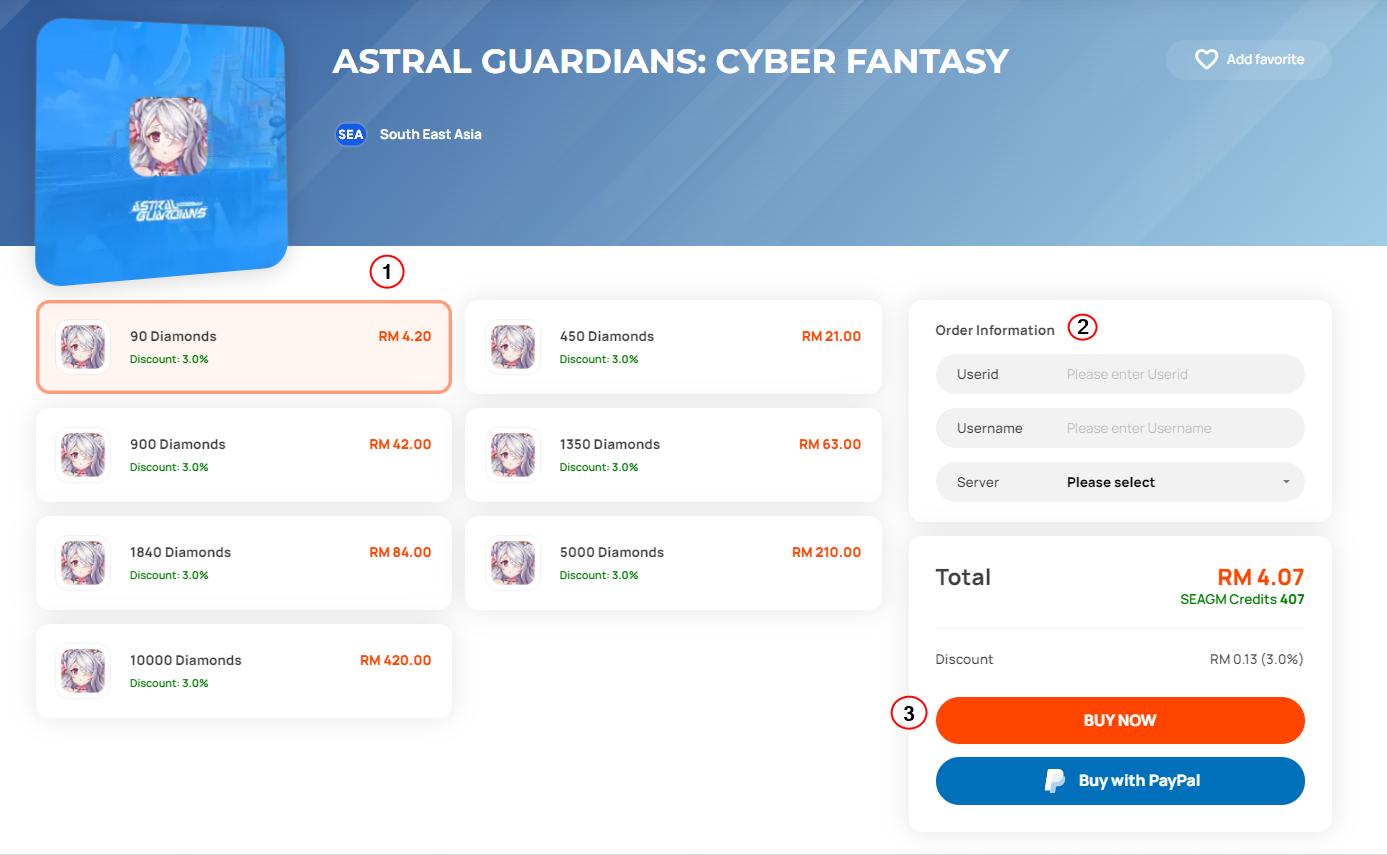 Step 3: Kindly confirm the diamond amount then click "Pay Now".

Step 4: Pick your desired payment method and click "Pay Now" to complete your payment.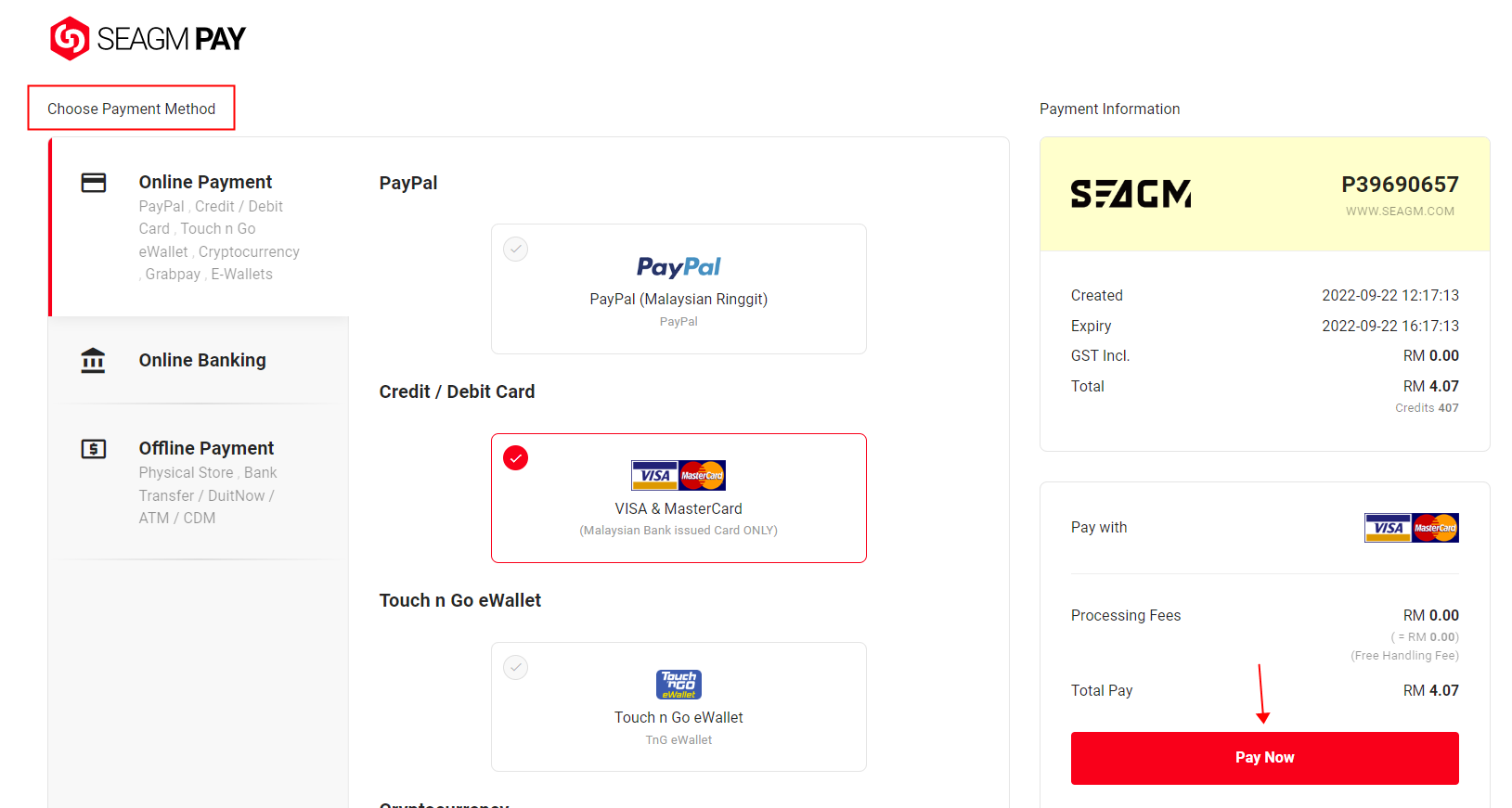 Step 5: Once payment is completed, you may view your order status, under "My Orders".
Thank you.
Visit the SEAGM Support site for quick answers and guides.
Need support? Contact our Customer Support via LiveChat.
Related articles:
How to top up Dino diamonds in SEAGM?