About:
Slam Dunk Mobile game features 3 types of real-time PvP modes including the 3 v 3 half court, 3 v 3 full court and 5 v 5 full court. The iconic characters including Sakuragi Hanamichi and fan favourite, Rukawa Kaede will be featured as the playable characters, as well as the entire Shohoku and its rivals. Slam Dunk Mobile has a gameplay mechanism that is quite fresh as a basketball game. Each character has its own power level. Players can get characters from various schools by Gacha/lucky draw.
Step 1: Register or login to SEAGM, then on the top right side of the page, search "Slam Dunk".
Step 2: Select "Slam Dunk Mobile Point" and choose the point amount. After choosing, kindly enter the DeNa ID and Platform then click "Buy Now" to proceed.
Note: To check on DeNa ID, kindly login to the game account then open in-game settings and click User Center, then your DeNa ID will be displayed.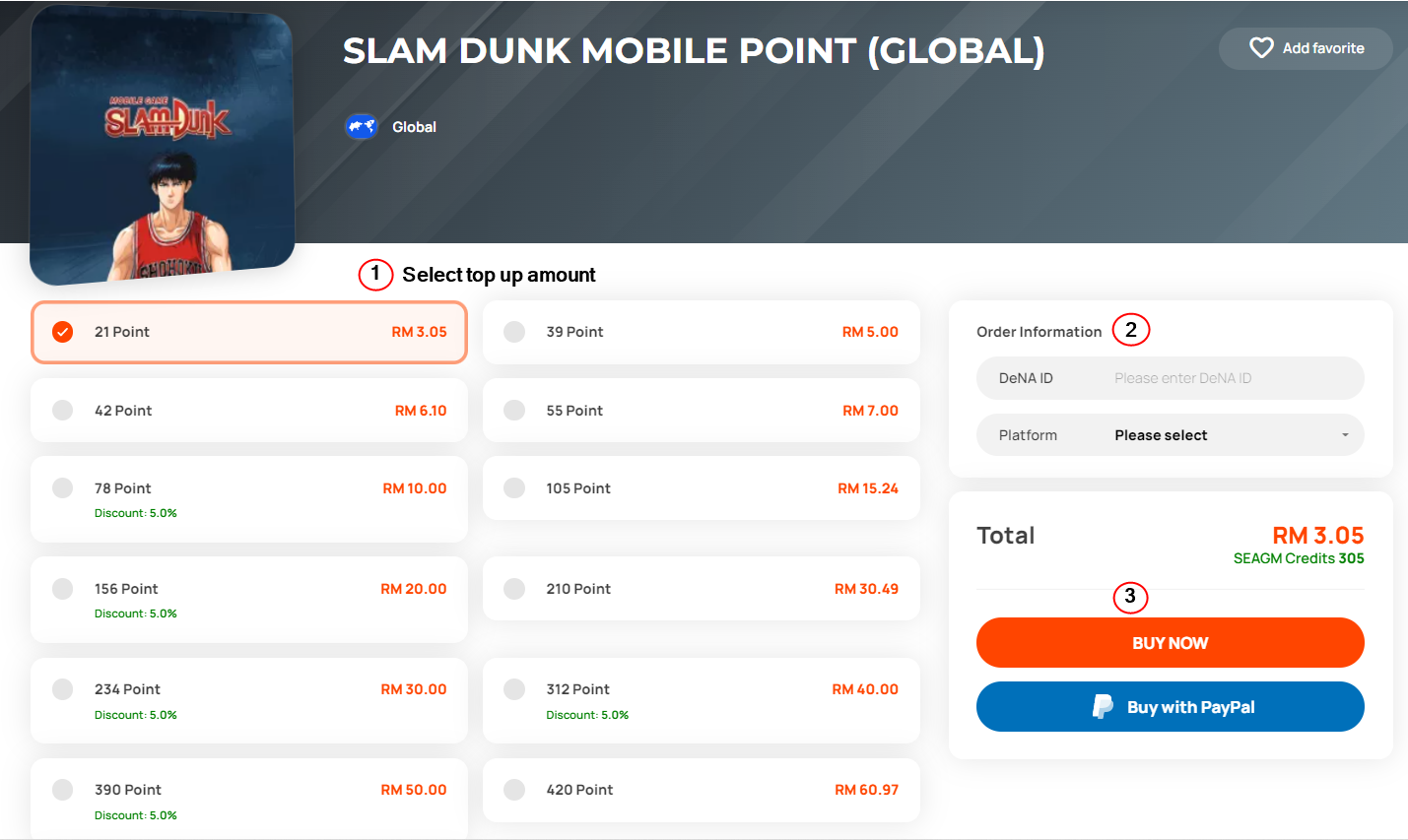 Step 3: Kindly confirm the amount of points then click "Pay Now".

Step 4: Pick your desired payment method and click "Pay Now" to complete your payment.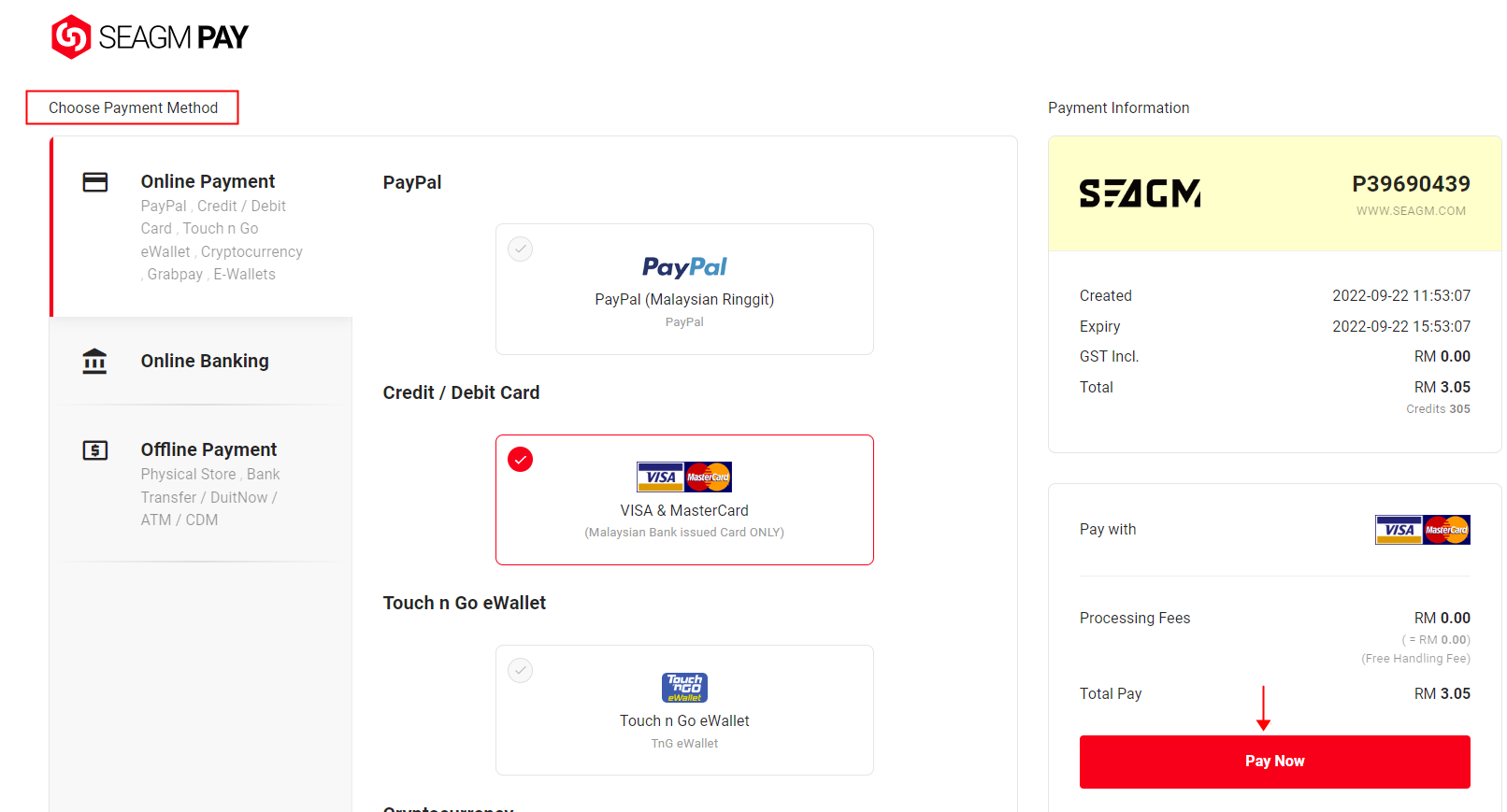 Step 5: Once payment is completed, you may view your order status, under"My Orders".
Thank you.
Visit the SEAGM Support site for quick answers and guides.
Need support? Contact our Customer Support via LiveChat.
Related articles:
How to top up Identity V Echoes in SEAGM?