About:
Star Wars: The Old Republic (Global) is a massively multiplayer online role-playing game (MMORPG) based in the Star Wars universe. The game features eight unique classes. Every one of the eight classes has a three-demonstration storyline that advances as the character levels up. One of many popular iconic classes of Star Wars is Jedi, Sith, Bounty Hunter, and many others. Involve yourself in this galactic war of more than three thousand years before classic films of Star Wars and become the hero of your own Star Wars adventure as you choose your path down the Light or Dark Side of the Force!
Step 1: Visit Star Wars: The Old Republic (Global) official website, then select "Log In".


Step 2: Click on your profile account and then select "My Account".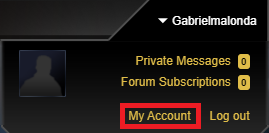 Step 3: Select "Redemption Code", then click "Enter a Code".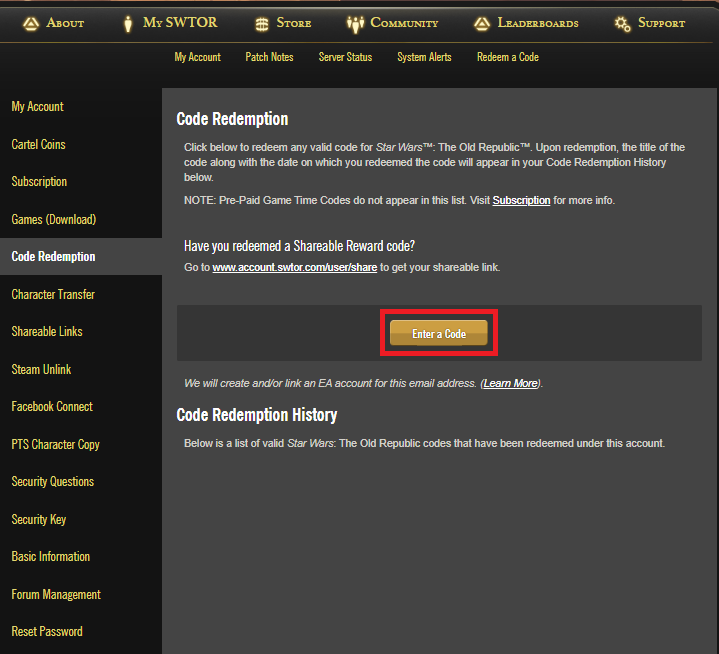 Step 4: Enter the code, then select "Continue" to activate your Cartel Coin Card.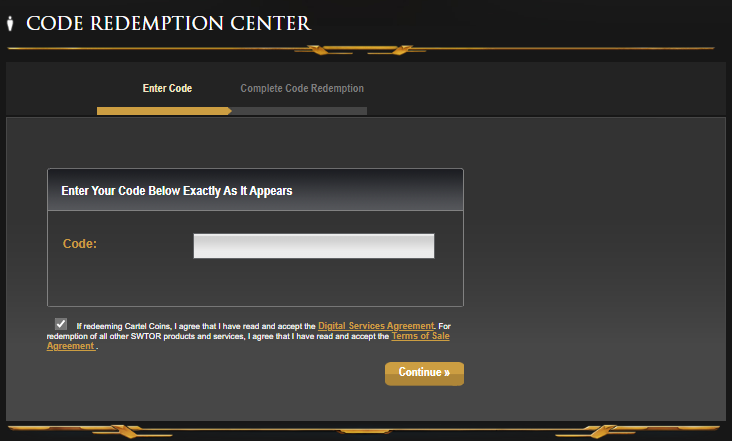 Step 5: Once the transaction is completed, you will receive the cartel coins directly in the game.
Thank you.
Visit the SEAGM Support site for quick answers and guides.
Need support? Contact our Customer Support via LiveChat.
Related articles:
How to redeem PlayStation Network Card purchased from SEAGM ?