Step 1: Register or login to SEAGM, then on the top right side of the page, search "LifeAfter credits".
Step 2: Select "LifeAfter Credits (HK/MO/TW)" and choose the amount of the credit, enter your User ID, Username and Server then click "Buy Now" to proceed.
Note:
To check on your player details, kindly login into your game account, click on the avatar in the top right corner and your player ID will be displayed.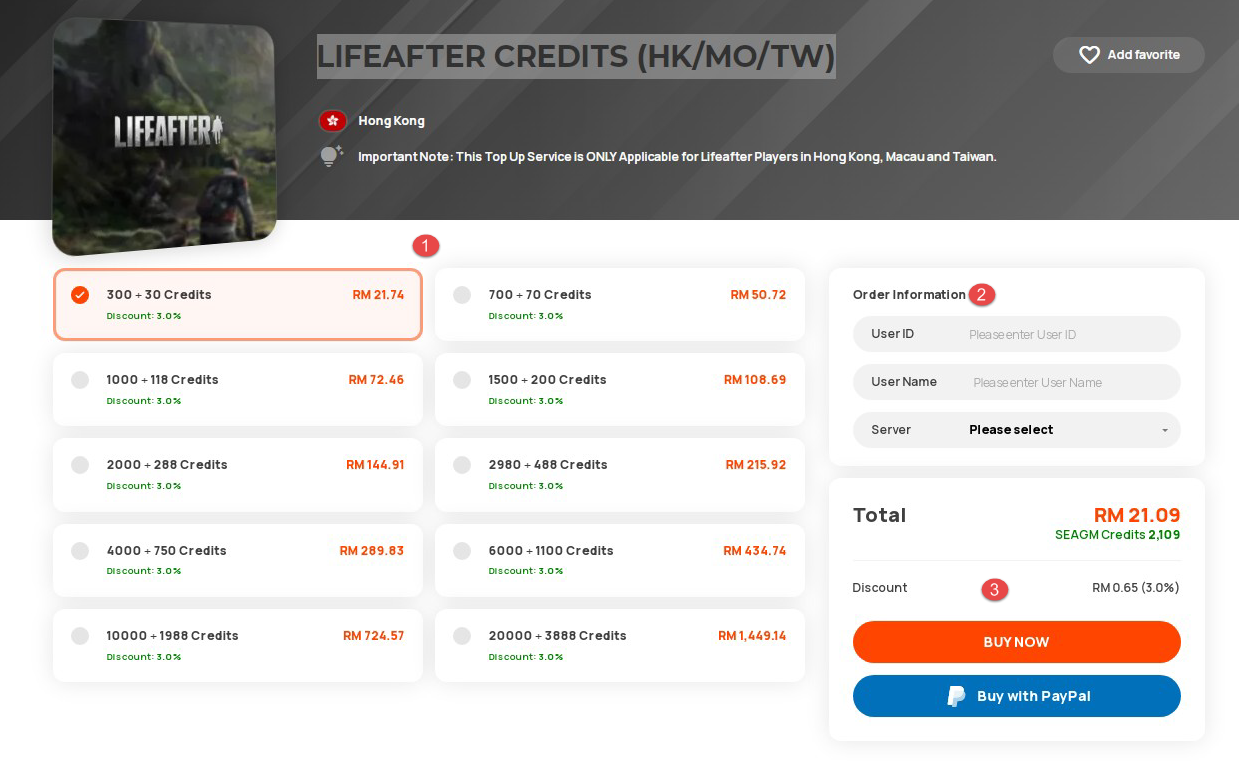 Step 3: Kindly confirm the amount of the credits and then click "Pay Now".

Step 4: Pick your desired payment method and click "Pay Now" to complete your payment.