About:
The Uber Eats app is the easy and reliable way to get the food you want, delivered fast and fresh. Tap the app and pick from hundreds of full menus from local restaurants and have your order delivered to you at Uber speed. Uber Eats Gift Card (US) is a great food gift for friends and loved ones that ensure good memories, whether they order a snack for themselves or put on a full spread for your next meetup. It can use to add value to your Uber Eats account too. Get Uber Eats Gift Card (US) now!
Step 2: Select the card amount, then enter the quantity and click "buy now" to proceed.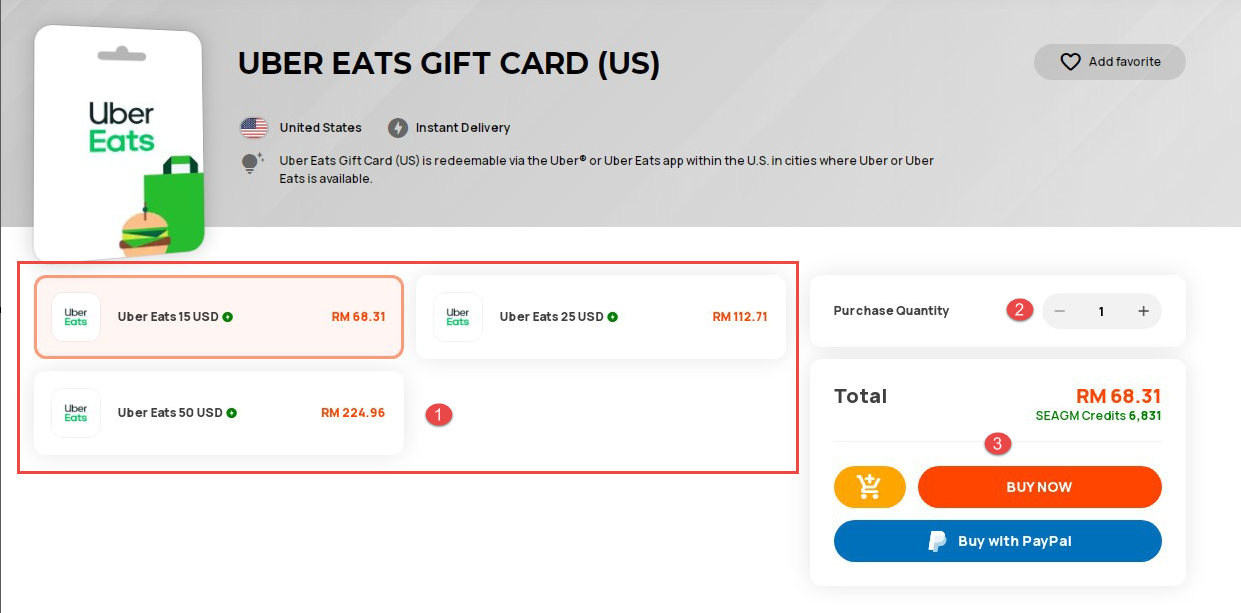 Step 3: Kindly confirm the amount and quantity selected then click " Pay Now" once confirmed.

Step 4: Pick your desired payment method and click "Pay Now" to complete your payment.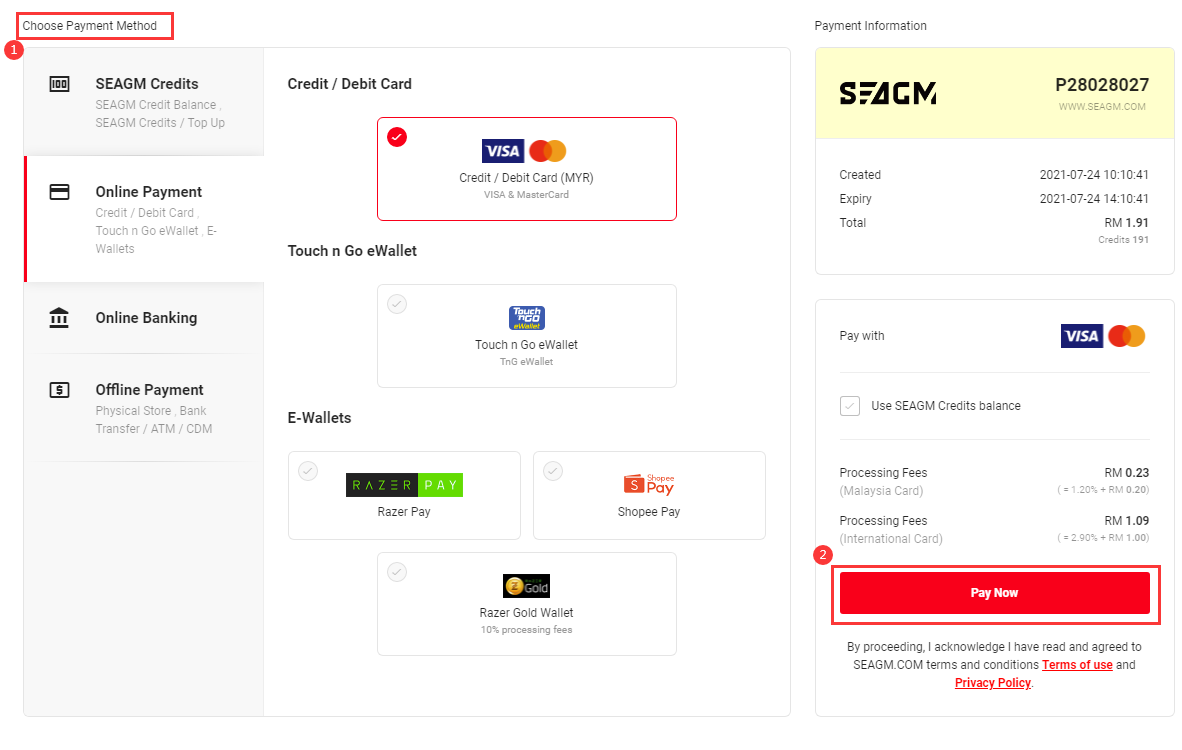 Step 5: Once payment is completed, you may retrieve your code under the User profile under MyCards.
Thank you.
Visit the SEAGM Support site for quick answers and guides.
Need support? Contact our Customer Support via LiveChat.
Related articles:
How to retrieve my gift card Code/Pin in SEAGM?
How to redeem Funcard (VN) Gift Card to Funtap Games on Website?